30 May

Ukraine triumphs:
Victory in Eurovision 2016
& Release of Nadya Savchenko

Have you heard the latest great news from Ukraine? The following two stories are inspiring and make you feel uplifted, optimistic and positive as regards to our country!
Ukraine wins the 2016 Eurovision Song Contest
It was an exciting evening at the Globe Arena where in front of thousands of people in the arena and millions of people on TV, Jamala from Ukraine won the 2016 edition of Europe's Favourite TV Show with the song 1944.
The new voting system brought one of the most thrilling finishes to the contest, as Australia had stormed into the lead with the jury votes, but the public televoting overturned that and edged Ukraine into a 23 point lead, and not even the televoting favourite Russia could overtake either of them.
Ukrainian pilot Nadiya Savchenko released by Russia in prisoner swap
A Ukrainian pilot Nadiya Savchenko detained in Russia since 2014 has made a triumphant return home following a prisoner swap that saw her traded for two Russians. She was exchanged for two Russian intelligence operatives held by Ukraine. Her return was celebrated in Ukraine, where she is viewed as a national hero.
Ukraine's first female military pilot, Savchenko was elected to parliament and appointed to the parliamentary assembly of the Council of Europe during nearly two years in captivity, and some have wondered if she will be the country's next leader.
Do you want to see Ukraine by your own eyes? Come to visit your lady!
We are proud of our country and invite you to visit us in this season, meet the lady of your dreams, get acquainted with our culture and amazing Ukrainian nature!
One year after the signing of the Minsk II agreement on peace in eastern Ukraine, the ceasefire is holding, heavy weapons have been pulled back from the contact line, the two sides have conducted several rounds of prisoner exchanges, and the security situation on the ground has improved.
Coming to Ukraine, you will see quiet, beautiful and cosy cities that live their usual peaceful life. A lot of our members come to our branches and the majority of them are satisfied with their trip and services provided by UaDreams.
7 Jan.

Ukrainian children congratulate you
on Christmas!

One of the most famous Ukrainian Christmas songs "Shedryk" is known to the rest of the world as "Carol of the bells". The original Ukrainian text tells the tale of a swallow flying into a household to proclaim the plentiful and bountiful year that the family will have. The title is derived from the Ukrainian word for "bountiful". The period for the birth of animals and the return of swallows to Ukraine, however, does not correspond to the current calendar season of winter.
Ukrainian version of TV program «Voice».
All special effects done only by voices of our kids.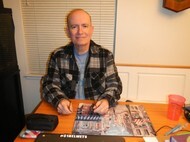 Jan.7 Fantastic video of children...
Hello, I have just seen the great video of the Ukrainian children singing and congratulating us on their Christmas. Of course I could not understand their song, but since I know the song, "Carol of the Bells", I know the words in their equivalent in English.
The song makes me realize that we all are really not too different after all. Children are children no matter what nation or culture they originate from. For me this song stirs emotions a little because of the children.
To the children, excellent job! Thank you! I am supremely proud of all of them very, very much!
Oscar / USA
17 Sept.

War with Russia:
how serious is the situation?
Is it safe to come to Ukraine?

Reading the world news it is often difficult to know for sure what exactly is going on in Ukraine. We live in this country and besides our offices are situated in all parts of our dear Ukraine. We can tell at first hand what is really happening.
There is a real military conflict in the Eastern region of the country. The territory of the conflict is quite small – see the map.
The conflict was started by Russia and escalated due to bringing the Russian regular troops to Ukraine. The regular Russian army is fighting in the East of Ukraine.
Putin's aim is not to let Ukraine join European Union and NATO and make Ukraine dependent on Russia forever.
Hovewer, beyond the anti-terrorist operation zone life goes on its usual way. People go to work, do business, visit theaters and walk their dogs.
A lot of locals got out of the anti-terrorist operation zone and wait for restoration of peace. These people are mainly Lugansk and partially Donetsk citizens – two big cities that suffered from the military actions. The whole country gives shelter to these people.
Is it safe to go to Ukraine?
A lot of our members come to our branches and their quantity almost hasn't decreased. Of course nobody goes to the war zone.
Coming to Ukraine, you will see quiet, beautiful and cosy cities that live their usual peaceful life. However, things are humming in each of these cities, and this activity serves to help Ukraine at this difficult time. People gather humanitarian supplies for locals in the East of the country, accomodate refugees and help to organize their household and take first aid treatment courses.
We are proud that we are Ukrainians
Ukraine became the Nation with a capital "n". The real independence of Ukraine has been born right now. All our friends and acquaintances are trying to help Ukrainian Army and refugees from the East. It makes us proud of the Ukrainian people! Glory to Ukraine!
One of Ukrainian political experts explained in a TV interview that a similar trend is observed by experience of many countries that obtained independence in their history. If a state managed to live for 21 year independently, it will be always independent. It takes exactly 21 year for a new generation to grow up that cannot imagine its life under control of another state.
Ukraine has been independent for 23 years already – and today it's united in its struggle for liberty. Ukraine is a strong and self-sufficient country!
How can you donate money to support Ukraine and its people?
Regularly we receive questions from our members on how they can help Ukrainians at this difficult time for the country. We are very glad to hear such requests, considering that we also are a responsible company: We allocate a part of our profit to help the Ukrainian Army and are sure that it is our duty to do it now.
Nevertheless, our company cannot undertake any functions of a charity foundation, that's why we gladly publish information on charity funds that provide help for civilians in action area and refugees. The money sent to these organisations are spent for foodstuff, clothes and medicine.
If you want to materially support Ukraine and Ukrainian people who occurred in difficult life situation due to military operations, please contact these charity organisations directly. We will be very grateful for your support!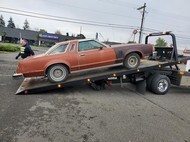 Robert / United States
26 September 2014
I'm not much of a donor, but, I will in this instance
Thank you for your last update. Living in the Western world, I get almost nothing as to what is actually happening there. The closest I get, comes from the BBC...... If I get that much. "Yahoo" news, I may have to look it up.
I'm not much of a donor, but, I will in this instance. Thank you for providing so much MORE information, that the western news will provide. This is a cause, I AM into. I will send what I can. :)
VERY SINCERELY,
Robert
24 Aug.

Independence Day of Ukraine

August 24th we celebrate the 23rd anniversary of Ukrainian independence. On the one hand this day is very special because Ukraine has managed to bring down the corruption regime of Yanukowich and has taken the path of democratic and independent development this year only. On the other hand the celebration won't be that cheerful because of the events taking place in Ukraine at the moment. As you know Ukraine has been suffering from illegal terroristic entry of Russian military forces into its territory for a half a year already.
Because of this nobody planned any entertainments dedicated to the Independence Day. However Ukrainian government decided to organize festive military parades involving military machines and aviation. Also it is planned to honour memory to people who died for liberty and independence of Ukraine.
These ceremonies have to show Ukrainians and the whole world Ukraine's fighting power and to support people's faith that Ukraine will be able to overcome all the difficulties triumphally.
Glory to Ukraine!
17 July.

Malaysia civil airplane was crashed
by the Russian Buk missile system

On the 17th of June a civil airplane Amsterdam – Kuala Lumpur was shot down from a Russian surface-to-air missile system "Buk".

In the meantime, the terrorists showed off in social networks that they shot down a military freighter. The terrorists were sure that they took a shot at a military transport airplane of the Armed Forces of Ukraine.

Time and location of the crime completely matches.
Nevertheless, according to the data from the anti-terrorist operation, Ukrainian transport airplanes are undamaged. The terrorists brought down the passenger airplane Boeing-777 that flew in the same region where the Ukrainian airplane had to overfly. At the same time, a Russian propagandist information resource "LifeNews" hurried over to inform that the Pro-Russian militants shot down the airplane AN-26 of the Armed Forces of Ukraine. Russian propagandist mass media have already expanded this piece of news.
Previously the National Security and Defense Council of Ukraine informed that the Russian surface-to-air missile systems "Buk" that are able to engage targets oh high of 14-18 km. entered the territory of Ukraine.
Today in the morning the local patriots recorded the moving of these systems from Torez to Snezhnoje.
Besides two days prior to the tragedy the terrorists shot down the Ukrainian military transport airplane AN-26 6500 meters of the ground.
Boeing-777 flew 10 000 meters of the ground
280 passengers and 15 crewmembers died.
We feel deeply sorry for the families of all died passengers of the plane. We are sorry for those countries whose citizens died in this catastrophe – Holland, Australia, Malaysia, Indonesia, Great Britain, Germany, the USA, Belgium, Philippines, Canada and New Zealand. It is a great tragedy for all of us!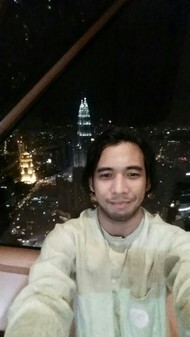 Arif / Malaysia
21 July 2014
Thank you for the tribute and condolences to the families of the victims
Ssalamualaikum (peace be upon you), Hello and greetings to UaDreams employees and all Ukrainians.
I am from Malaysia. I am saddened by the news that a Malaysian aircraft was shot down in your country and I appreciate the support, condolences, sympathy and words of encouragements that comes from countries all over the world including Ukraine. I would like to express my gratitude to the Ukraine government for co-operation with the Malaysian investigation team in search for the truth..
This is one of the darkest days for most of us, regardless of religion, race, ethnicity, social status and culture. However, we all stand united and hope that justice will be served. Al-Fatihah and Rest In Peace for the victims of flight MH17.
I would like to extend my condolences to the people of Holland/Netherlands, Australia, Indonesia, United Kingdom, Belgium, Phillipines, Canada and New Zealand (and others...I apologize if I missed anyone).
Since this is a second disaster that relates Malaysia and other countries as well, I also would like to extend my sympathies to the families, relatives and friends to the passengers (Americans, Chinese, Australians and Ukrainians and others.. again I apologize if I missed anyone) of another aircraft MH370 that was missing months ago.
As for the troubles and chaos that has been going on in eastern Ukraine, I pray for both countries to achieve a peaceful solution.
Thank you to all the Ukrainian people.
Arif
3 June.

Ukraine has a new President!

On May, 25 an event that the whole country was very hopeful of — a snap president election — took place in Ukraine.

The election has been successfully over with one round. Petr Poroshenko became a new President of Ukraine, he is Ukrainian statesman and politician, businessman and multi-millionaire.

During the Revolution events Poroshenko sincerely supported Euromaidan activists. What is more, his landslide election means that a new Ukrainian nation was born during the confrontation on Maidan, and this nation became entirely free of post-Soviet indentity.
The most important task that the new President faces now is to solve the conflict situation in the East of Ukraine in order to save the entirety of our country. Petr Poroshenko has to resolve a range of economic issues as well: to enhance the cooperation of Ukraine and European Union, to find ways of overcoming of gas conflict with Russia, to create an effective anti-corruption tool and create an attractive investment climate in the country.
Besides, we would like to mention that it is safe to stay in Ukraine now, except our branch in Donetsk. However, we do hope that this situation is temporary.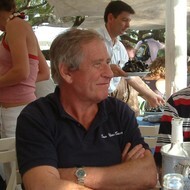 Claude / Czech Republic
26 May 2014
I am really optimistic about this good choice
Dear Kate and all UaDreams team,
Congratulations for election.
I think that Mr Porochenko is the best president you could have to set up peace, calm, and develop good relationship with Europe and Russia.
You deserve happy life, enjoying everything in your beautiful country, and all your ladies could communicate and travel everywhere as all European people.
I am really optimistic about this good choice.
Now I hope that in the East and South part of Ukraine, all people will understand inhabitants decisions.
Have a good week, and good life.
Claude
7 May.

Southern-Eastern Ukraine:
no war but anti-terroristic operation

Let's go back to our prominent events. People all around the world do care about Ukraine and we are grateful to everyone for the sincerest support!

We understand, perhaps some commercial channels generally offer public mess with the news about situation in Eastern and Southern parts of Ukraine instead of real facts. Of course you have a question if Putin wants to annex this territory as well as he captured Crimea. Well, such actions are to be analyzed on the global level, investigating each important detail.
Nowadays our temporary government intends to fix this escalation of tension and took a decision to defend the Southern-Eastern territories immediately. Military forces provide anti-terroristic operation, as so-called "separatists" seemed to be not decent people claiming the referendum, but present a real danger with weapon for the civilians. Actually, we exclude any war actions, just want to resolve the conflict peacefully: our country will continue to prevent interference in its internal affairs.
By no means Ukraine does not held anti-Russian position. We used to be neighbors with the common history that can not underline this moment and get into big quarrel two nations forever, no way!
But keep in mind that any intelligent, informed person will not encroach on the security of a country. We hope Ukraine will be able to determine its own future with the most transparent president elections on the 25th of May.
31 Mar.

Events in Crimea:
How does the world react?
You may ask if Ukraine is disappointed with the lost of Crimea, but we cannot give you a definite answer if to speak about the loosing the great part of our territory as an evident fact. So, what we have now.
The United Nations General Assembly supports the territorial integrity of Ukraine, it stands to reason that during last session they rejected ballots according to the Crimean referendum in a subject of the Russian Federation and declared it illegitimate. They appeal to clean the territory of Crimean semi-island out of Russian military forces. However, Russia is still in a position of the defense of Russian-speaking population, forces keep the territory. They still cannot accept new main power of Ukraine and keep considering last events as revolution fail. In short, they call the protests a kind of anarchy that has no common with democracy.
What's more, no aggressive attacks or any disorder have been fixed during last week. In spite of all intention men in military clothes create airports, railway stations and all inter-cities transport structure work as usual, without any problems. In a word, people hope that pre-term elections will resolve this issue. At least we will have a government program to follow in legal framework.
13 Mar.

Kyiv's Independence Square
after the revolution.
Is it safe to visit Ukraine?

Here is Kiev in spring 2014 — the city that have passed through protests and confrontation and finally returned to its usual quiet life.

Nevertheless, people have some lingering hopes that new government will live up their expectations. All citizens bewail the died «Sky hundred», pray for a peaceful Ukraine and make all possible efforts, so that their native city and the whole Ukraine could biuld a new democratic future.
5 Mar.

Crimean Autonomous Republic:
Russian invasion

As we noticed all other foreign news sometimes cannot cover the whole image of the conflict in our country. Therefore we will try to observe in a few words what is happening now in Crimean Autonomous Republic. Russian Federation made a decision to invade the territory of our demi-island by the reason of threat the Russian-speaking population may fall under. Moreover they cannot accept the legitimacy of the central power in Kyiv nowadays, the dialog can hardly be held between temporary government and the president of Russian Federation.

Nevertheless no aggressive attacks have been undertaken against native people, military forces just demonstrate their control of the territory.
Anyway, all internal problems in our country we need to resolve by ourselves but without Russian "help". And we really hope for great support of other countries in resolving this conflict. We believe that Ukraine and our neighbor and other European countries will manage to avoid any dangerous actions, to find a compromise with Russian Federation, and to resolve the problem on the democratic level.
25 Feb.

The Ukrainian Revolution: results.

Ukrainian People have won! The president dictator ran away, but was put on the wanted list. The Cabinet of Ministers and others branches of power are on their way of creation. Political prisoners were decriminalized. The country does its best to draw a lesson from the past and to build the democracy on a base of respect to human rights. Next president elections will be held in 3 months.Besides, we should mention, that the proper investigations will be made regarding all criminal actions and affairs.

We bewail our heroes who gave their lives for our victory over the Yanukovitch dictatorial regime. And the whole country is full of a goodwill to build a new civil society.
The whole Ukraine is united with one aim.
So, about Ukraine. It doesn't matter: East or West or Crimea, all parts of our country joined with the common aims nowadays – to have new legislative and executive power, to stop violence, to fix the conflict and to erase mistakes that took lives of many people.
Match point is about "innocent people" striking everywhere – who they are? Due to different sources from all over the world the information collapse makes people crazy. But indeed all those people, maidanivtsi, are just simple people, volunteers, not special forces (or agents from other countries for money, no) from big cities, small towns, villages, provinces - no matter. All of them are rising up not only in Kiev but almost everywhere.
Revolution time
Next question: is it a revolution time? Yes, we can say so. For about three months it has been held like a new type of revolution we mentioned before - the civilized way of resolving a problem - by people guided though permanent commitments and promises of the current power, desperate.. Nevertheless directed their efforts to change, to act and, at least, to begin to do something.
Really resuming above, as you see, the efforts have not been wasted. All-out skirmish way but justified. We want freedom, democracy and peace.
We are proud of our nation for its resolute struggle. Of course, we had our doubts, we were afraid. But that was in the past. We showed how deep belief is important for a human to make changes with no fear. And our power is in quantity and coupling together.
Indeed all parts of Ukraine united in one tragedy but people strongly believe that all those desperate events will leave along with winter. And new life, new happiness, new smile will shine on each native face!
1 Feb.

Worldwide news about Ukraine:
EuroMaidan keeps on the run

You can see a lot of news reports about Ukraine. But its hard to make a right conclusion.

What exactly is going on? Protest or conflict? The whole country or two streets only?
Why do people stay there for about two months?
Ukraine's peaceful protests turned to civil war or its just growing isolation of the Ukrainian government – you may ask? Russia or EU?
Let us kindly remind you that maidanivtsi are strikers on the main square of the country. They do intend to take the government territory, of course. The point is in Euro integration and Russian issues. But do not think the country needs to be divided, no. They do not want to choose the right or left position, they defend their rights. There are representatives from all administrative regions there, well-united and with the common aim: to create successful future within political supply.
There is no other way to explain their sincere unwillingness to accept the last laws administration adopted. This is not a war or internal conflict (no people, neither the government want to spill the blood), this protest is the civilized way of resolving a problem.
You may think: maidanivtsi by no means could destroy the peace on the streets. True, it is the center of the capital. You can see news on tv with the videos of black smog and fire - scrap tires burning. Supposedly no appreciable damage has been made to the buildings. But there is opposition with other citizens joined them - they really care about future and express their position in such a way: they want to get a hearing.
We regret to say but on January, 23 one shop has been burnt out by the bottle of flame liquid just because it was too close to the burning barricades, just occasionally. But the monument in the name of Valeriy Lobanovskiy has been properly defended beforehand by enveloping with the cloth – people care about their city.
Yes, fences and benches have been crushed but glasses and window-shops are unbroken, no one destroy the property and belongings and in case of marauding acts they beat the hooligans by themselves. Therefore all the subjects from the world news seemed apocalyptic but you cannot consider this to be true, its not so awful as you may think.
Some people in Kyiv stay unalarmed
Kyiv keeps living. Shops and cafes keep working, people go working, make their study, marry or divorce, etc. Obviously citizens do not feel comfortable due to such events. Separate establishments, locations, shops and cafes suffered, they finally had to close. People who live in the center experienced logistics problems. Those who cannot catch all the information in the internet or media.
But take into account that airports, railway stations in each city of Ukraine keep on working, just with the same schedule. Tourists come to our country as often as before to admire the beauty of our nature and for sightseeing. People do not make any harm to the country that is on the way of great development and growth. They do not want to ruin the life of their children.
Revolution. Yes or No?
Its up to you to give a name about all those issues in Kyiv.
But pay attention: for about two months the center of the city has been blocked by the opposition. Moreover, the access to separate government departments and institutions have been closed as well. Most of establishments have been disabled. Opposition created barricades that impossible to be destroyed.
In spite of severe cold weather we can see thousands of people. Their integrated defense can shock, supply and provision is truly accomplished. The camp holds the good order, they have enough food, clothes and people gather the money for all necessary things they need. The main point – they support each other.
Ukrainian people proud of their country, they show a ticking power and stay in their political position. Moreover they believe in happy ending, good future of the country and hope that the government will accept the considerable decision in favor of its nation.

The world is with you guys
Hello UADreams
First of all I will like to say that I'm sorry for the current events between Ukraine & Russia, I hope civility, communication, democracy and understanding prevail in the coming days so peace and stability will be restore giving path to the return of prosperity in Ukraine.
The world is with you guys, and Ukraine is in our minds and prays.
Also like to thank you for the service you provide aiding people finding their special someone on the other side of the world : )
Alex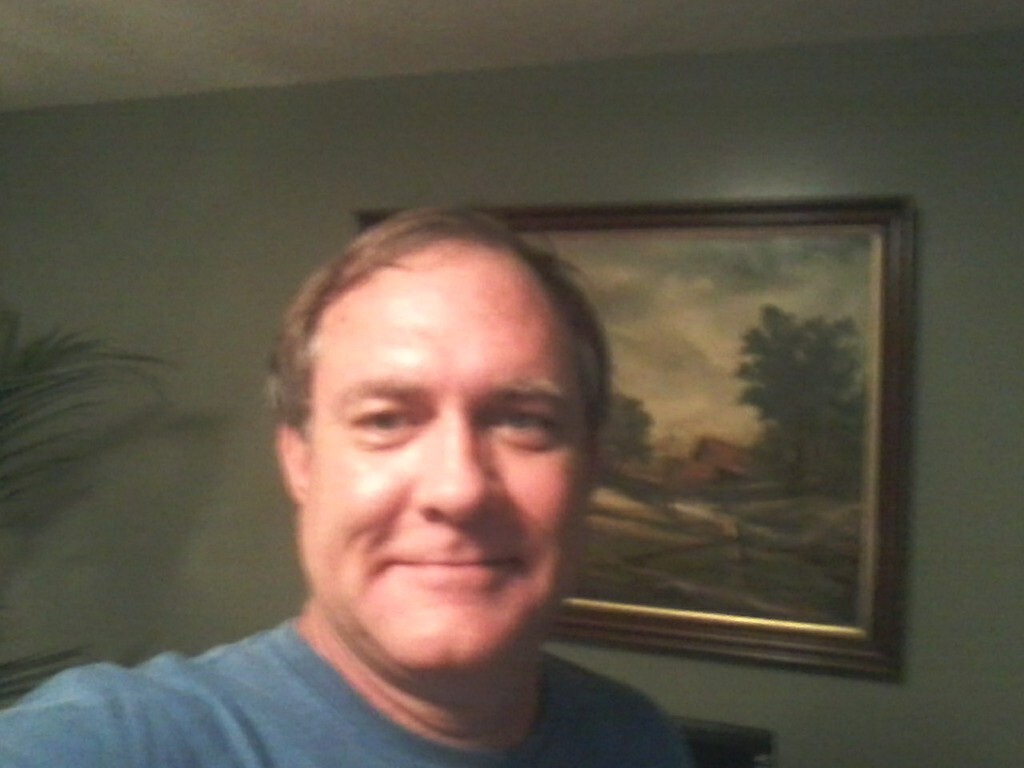 I got a tattoo of the Ukraine flag. It's there forever, just as my love for her people
Empathy and remorse
My friends,
I call you my friends because I feel a bond....a connection to not only you at the Agency, but the people of Ukraine....ALL of Ukraine. I have been a member of the site for quite some time. I have traveled to meet one of the ladies from the agency. You have always been so helpful whenever an issue or question arose. Your member care is second to none, and the website is a masterpiece (it really is!).
I'm writing this message to show my empathy, support, remorse and encouragement to all of you. You have done so much for me; given me hope and the chance to find my soul mate and my true love. I know she lives within your borders. I believe I found her. But now, you suffer. Perhaps not everywhere, but my love lives in Donetsk, and there things are not so good. I worry and watch and talk when I can.
I am saddened by the recent turn of events....that seemed to coincide with the closing ceremonies of the games in Sochi. The West is watching, and we support your right to live as you wish....however you wish. Soon after the murders in Maidan, I got a tattoo of the Ukraine flag. It's there forever, just as my love for her people and my support and empathy. I wish you all the best, and a quick and equitable non-violent solution and conclusion to the unrest. I am coming back. I must. My love waits for me, and you have played a part in my life.
Thank you.
Warmest regards,
Mark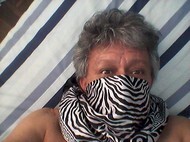 Fernando / Peru
14 March 2014
World wide support to Ukraine!!!
Dear Ua dreams,
From South American spirit we feel that Ukraine is more near to our western hemisphere that eastern, and I really desire that you must be near with us...
Best regards,
Fernando
from Lima Peru South America.
If you would like to read more testimonials, please,
click here
More about EuroMaidan...
The last news from Kyiv, the capital of Ukraine. As you see EuroMaidan is the most popular subject to be discussed nowadays with the real facts, gossips, conclusions and misinformation.
We recommend you to look through the video of Svyatoslav Vakartchuk, famous musician. His view on the events in Ukraine, his support to Ukrainian people and his hope. He claimed to stop and listen to your heart just to know what to do next. The right decision is only by peaceful means! Let the wall fall down!