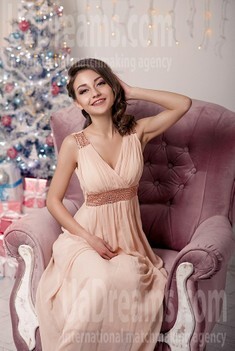 My typical day
I study at the university so I don't have much free time, I like to be busy and I think that this habit will lead to a successful life. So when I come home I do some house work. I like everything to be clean. Also every morning and evening I go for a walk with my dog. In the rest day I like to meet with friends and go for a walk to the park, talk about everything with them. Then I return home and read a book before going to bed. There are many things happen in my life and every day is not the same, it's different. So I would like to tell you more if you ask me for that. :)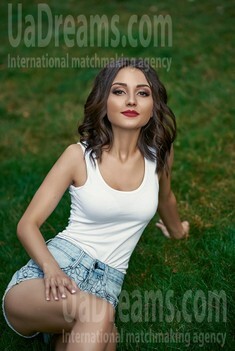 Domestic abilities
I do everything that women do :) I cook delicious food, I wash dishes, iron clothes. I can't just came across of a dropped clothes on the floor. I will definitely pick it up and put it on the shelf. I like to have my room clean. Also, I can't leave dirty dishes on the table. So as you see I'm very neat :)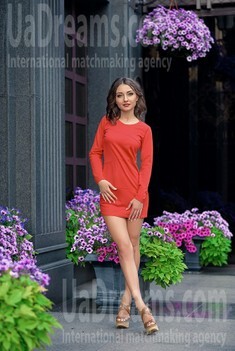 Our personal opinion of this Lady
The lady is very kind and she easily could find common interests with everyone. Very sociable and cheerful. Her view to this world is very optimistic and she could help to make mood of her companion better without efforts.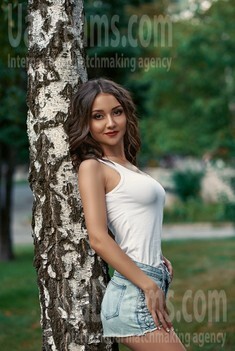 How would I describe myself
It's always hard to describe myself, but friends tell me that I'm very caring person. I'm friendly and it's easy for me to make new friends. Maybe because I'm sociable and cheerful. I like little kids and I love animals. Ok, I'm ready to open my weakest side. I'm in love with milk chocolate :) :) :) Especially when I eat it with my favorite green tea. I also enjoy the smell of citruses and I love flowers. I study for a journalist, but I also take a part in getting a degree of a nail master. If you ask me, what I'm afraid of I will tell you that it's speed and height.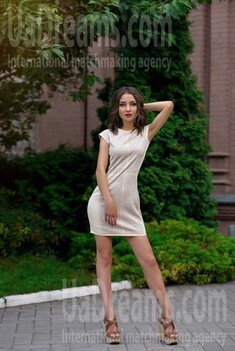 My future goals are
I want to find a worthy man, to make very happy and lovely family. To run family business with my husband. I want us as the family have our hobbies that will make us closer to each other. Of course I would like to travel a lot with my husband. It's always interesting to learn new cultures and try new dishes.
The type of man that I desire
I look for a faithful, caring, with a good sense of humor, family-oriented man, who will bring me chocolate and a cup of tea when I'm not in the mood hehe :). I look for someone, who always wants to become better and self-develop. I need to be with a man, who will be always right beside me. Even when he's not with me at the moment for circumstances, I want to feel his thoughts of me. I just want to be happy with my future beloved. I want to feel as a real lady.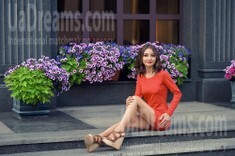 What I do in my leisure time?
Well, I like to spend my spare time for a self-development. I read books that make me smarter. I prefer to watch movies with an interesting plots, something that makes you think after watching. When I have a desire to go on the street I like to ride on a bicycle with my friends. I enjoy walk at the riverside with the music on, it makes me refresh my thoughts and actually it helps to keep myself, to be full of energy. I could watch some cooking tutorials because I like to learn new things, and if I have some free time I would like to cook something that my family haven't tried before.
About my family
My family consists of 4 people. Mother, father, my sister and me. My sister is 3 years elder than me. I love her so much and I like to spend time with her. We don't fight with each other and she's my friend :) But if it's about milk chocolate than it becomes more serious and everyone for herself :) My family supports me and loves me, so I would like to have the same relationship in my future family. It would be amazing to find a person, who has the same view to a family life as I do. Also I have a dog, it's a German Shepherd and her name is Lusya. She is so smart and very kind. I like to spend time with her.