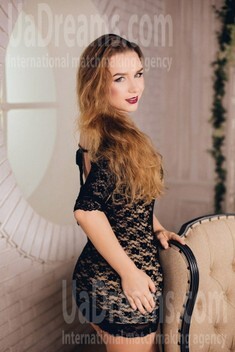 The type of man that I desire
I dream about a strong and kind man by my side - caring and interested in spending his lifetime with me. I'd like to do everything together. I'd become his best support in life. We'd go in for sport together and be the best partners for each other.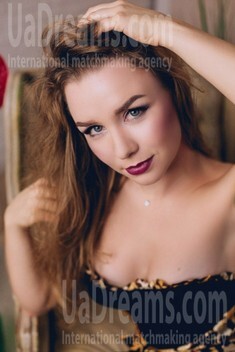 What I do in my leisure time?
In my leisure time I usually go to the gym or meet my friends. Of course I'd prefer to have a romantic date with my man. I'd like to travel and to dine out together in our spare time. Would you like that with me? ))
See her fascinating movements and charming smile...
Feel as if it was your first date with this lady — it is worth 1000 pictures!
Watch this video for FREE
Get a much better idea of the lady's personality!
Discover her life and secrets no other men know :)
It's intriguing like finding an unknown world...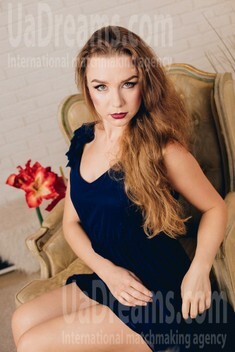 My typical day
My typical day starts with my morning dreams and going to work. I hope you are going to step into my life and turn my dreams reality. I'd share my hobbies and my free time with you. I'd like to make your dreams reality as well!
Our personal opinion of this Lady
A pretty and intelligent lady. She is aware of her strong sides and really is interested to get married with a good man from abroad. She is good to communicate to. She is appreciates all the commonly accepted values.
About my family
In my childhood I lived with my mum and granny. My mum brought me up and helped me to get a good education. I think I am a very well bred girl)) You are lucky if you win my heart and attention)) A big wink))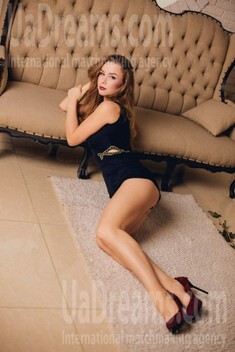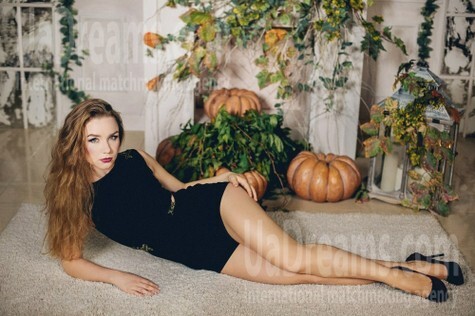 How would I describe myself
I am very kind and compassionate person. I like to take care of homeless animals. I'd like to make this world more kind and better. I love the sweet. Sweets make our life happier and sometimes even bring us back to life. I like to cook and take care, you will find in me all the good traits one could ever wish!
Domestic abilities
When I am home - that is always a special time to me. I like to spend it with my mum. I like also to clean up my home well and to make it the best place for me to relax and to share good moments with people I love.
My future goals are
Frankly speaking, I`m full of energy and ambitious. I would like to do all the best I can in my life. So, first of all I'd like to improve my English and to get a driving license. Of course, I need a support of a man, who will be highly appreciated and rewarded. To me mutual help and sharing interest is so much important. And how is that for you?