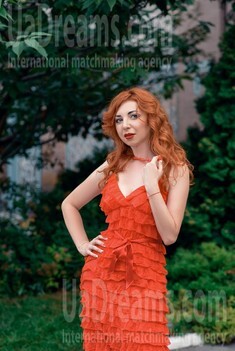 Our personal opinion of this Lady
This is very a cheerful lady who is waiting for her real partner, the only one in the whole world who will make her the happiest woman. She is ready to hug her happiness and never let it go.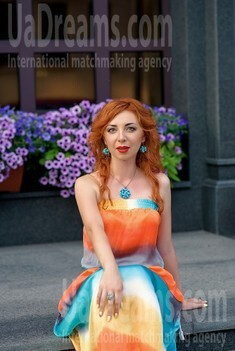 The type of man that I desire
I would like to meet a clever, attentive, reliable, emotionally stable, generous for emotions man. I imagine him to be with a good sense of humor, loving, family oriented. I want him to love children, peopel and life as it is, to be able to see beauty even in tiny things. I hope we will love sport.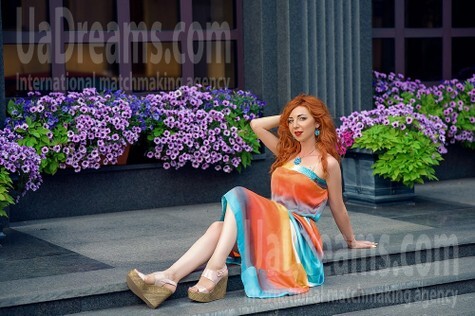 My typical day
I get up at 7 a.m and smile:) Then I'm ready for my morning exercises to keep fit. I have light breakfast and I'm in a hurry to my work place. One can find me there from 9 a.m till 6 p.m. After work I usually have a nice walk to breath fresh air and home sweet home is waiting for my again. I visit gym three times a week.
My future goals are
Being a serious lady I'm eager to find my partner for making a family. I sincerely hope for the best for my dearest people and I would move mountains for that. I'm ready to feel love in the whole gamut of its colors. I want to bring rel love in the heart of my only one.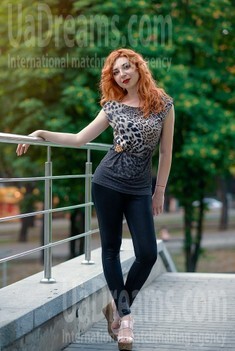 About my family
Actually, I was born in Baku that is the capital and largest city of Azerbaijan. In 1989 we moved to Dnepr. I'm glad that I was born in such a freindly and loving family. I was not the only one child. Thanks to my parents I have a sister. Our life was good and full of great emotions. But one day my father died and we all had to learn how to live without him. He was my best friend and my fotress. I hope he is my Angel guard now.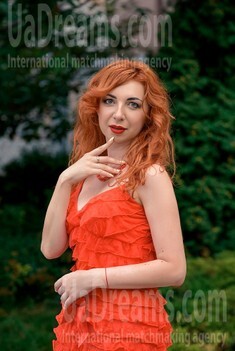 What I do in my leisure time?
I think that leisure time should bring us joy and of course when I have that golden time, that speacial period for every person I dedicate it to sport, reading books, skating, spending time on fresh air. I visit theatres, cinema, music concerts. I never refuse from cafe meeting with friends. I hope this list will be longer when I add what my only one likes:) I would like to make lot of discoveries. Hurry up to write me:)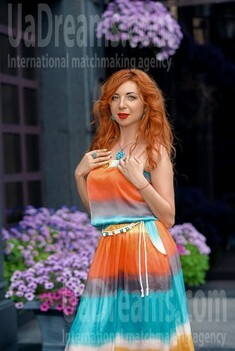 Domestic abilities
I do absolutely everything about the house. To keep it clean and cozy those are my duties number one and I pay great attention to that.
How would I describe myself
I always like to look on the optimistic side of life. I adore life. I can be very thankful. I can be happy even not only because so big events. I like to cook and I like to help people be smiling. I adore to smile, I like people to catch it from me. Beware:)))