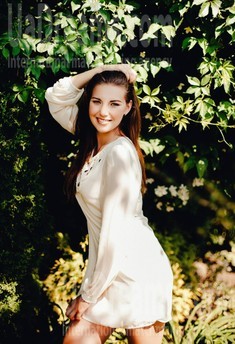 How would I describe myself
As I wrote, I'm a very active person! Also, I am caring, kind and supportive woman. And I can tell that I'm family oriented and want to create my own happy family! Some years ago, I was on the UaDreams platform, but then I got married and left the site. Now, I am divorced and want to try my fate here again. I am sure, that someone waits for me here!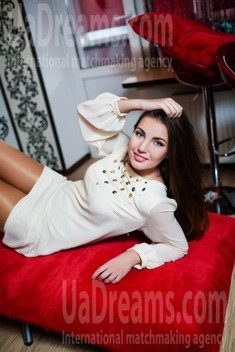 My typical day
Like many other people, I do different things on weekdays and weekends. The timetables are different, but I always try to go to bed before midnight and have to get up quite early in the morning on weekdays because my daughter does not allow her mom to sleep longer:). As I'm a very active person, I have very active days)) I work, take care about Sophia, do sports, read books, travel and do many others things)
See her fascinating movements and charming smile...
Feel as if it was your first date with this lady — it is worth 1000 pictures!
Watch this video for FREE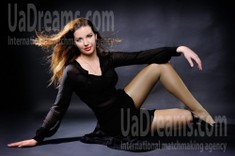 Domestic abilities
As for domestic abilities, I do everything about the house) I'm workaholic and I always help my mother) Especially, I like to cook) Do you want to try my signature dish??))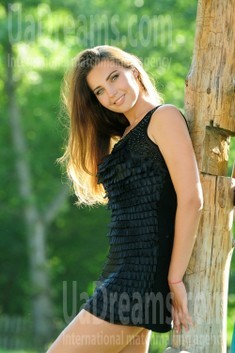 About my family
I have not a very big family) For now, I live with my family as they help me with my daughter Sophia while I work. I have a father, a mother, an younger brother, a cat and a dog) I want to tell that my family is very friendly and we support each other in different situations)
My future goals are
We can't restrict goal to some extent. I want to learn English perfectly! I don't want to have a language barrier with my future man! And my main goal is to find a man and to create a family with him, and my daughter Sophia. As for having more kids. I do not mind to have more. We will decide this with my future husband.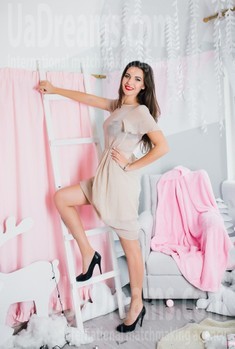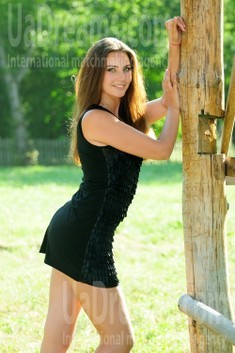 Our personal opinion of this Lady
Julia is a very kindhearted and nice girl) Very interesting personality)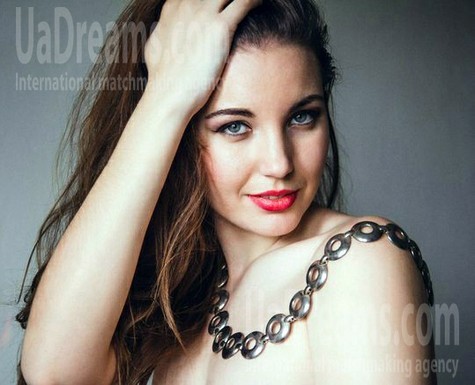 The type of man that I desire
Now this has been a question I have been asked over and over again... and often answered "I'm not sure". Can I just skip this talk and go to a husband store and buy myself one? =D - of course not))) So, I want a man who would make me laugh, who is fair, someone who I could get along with, who wouldn't break my heart. I need a man who would understand me)
What I do in my leisure time?
For now, my leisure time is all for my sweet daughter, but it doesn't mean that I do not have my personal area. I'm a very active person and I like to go in for sport) Sport is my life! I like it, because sport makes me feel healthy and stronger. Besides sport, I like travelling so much) I was in France, Russia, Poland and Germany! I like travelling, because I got to know more about country and it's traditions! I want to visit also China, England and many others countries)