My future goals are
I really want to find my person. The right one... I want to fill this gape in my heart... I also want to make progress in my work. I love to learn everything new in life! I am sure that plans and goals begin from dreams. And I hope that my future goals hold a lot of nice surprises for me! I try to treat other people so as I want them to treat me. I see the man whom I am looking for as a person with a sound body and mind. The person, who is interesting to talk to, whom I can trust and rely on.
See her fascinating movements and charming smile...
Feel as if it was your first date with this lady — it is worth 1000 pictures!
Watch this video for FREE
Domestic abilities
Recently I read that it is not necessary to make a little girl do anything about the house. I think, my mom read this very long time ago!!))) From my very childhood she hasn't ever forced me to do anything about house. She can advise, can prompt but not force. Because of this all domestic abilities are not responsibilities to me but the common part of my everyday life. I do not notice it... I do everything step by step and do not feel it is hard or unpleasant for me....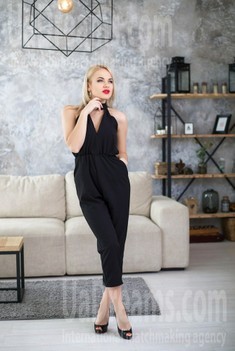 About my family
My family is the example the future I want to have. My father is a Lion and my mom is a Queen!!! He is brave and serious and she is beautiful and wise. I can't stop admiring them! I want to have the same friendly and loving family on my own! My dad is the best example how my future husband will look like!))) So you have to be ready to pass a little exam before our meeting));) And my mom is the example for me... I do not stop to learn how to be the same calm and wise. I am a good student)) Mom taught me how to treat my man)) Do you want to feel this?)))
The type of man that I desire
As you know, a Lion's wife is a Queen because he is a King, and the goat's wife... Hope you understand my idea))) I want to be with the Lion. I want to feel he is very serious about me. I want to know he is my wall and I will be his home. I will lick all his wounds and he will do everything to protect me. I want us to be a united body. You see? To be happy we have to be a good team first of all, agree? To make the long story short I want him feel me and I promise I will reflect my King the best way!!)))
My typical day
Every morning I wake up, smile, turn on the music and am ready to make this world a little more beautiful and happier!!)) If not me then who? ))) I think this is my mission to make this world a little better and I am sure it will come back to me twice!)) Agree? I'm very interested to know what is your typical day?
Our personal opinion of this Lady
This lady is very kind and gentle. She is easy and pleasant to communicate with. Lady has a wonderful smile. There are dimples on her cheeks, sparks in the eyes, and she seems to shine with light form inside. Maybe it is because Katie smiles only sincerely? The first thing that attracts is her eyes. An unusual green shade, with long dark lashes and a beautiful bend of the eyebrows. One artist told this girl that he would draw these eyes again and again, so fascinating they are.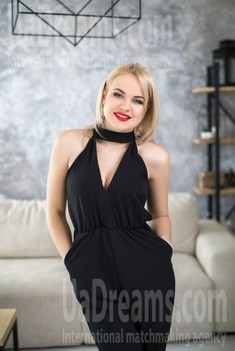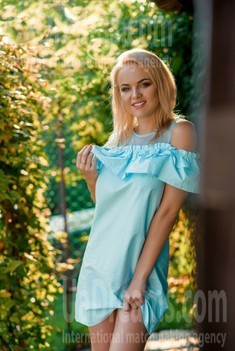 How would I describe myself
I am sure my mission is to become a happy lady and to make all people around me happy too. I hope I am good enough at it) I think, you will discover my 'mission' as soon as possible too. After our communication it will become two more happy people in the world)))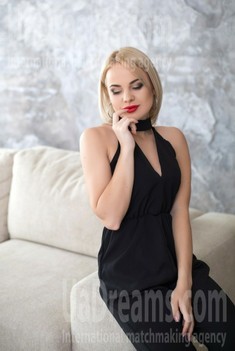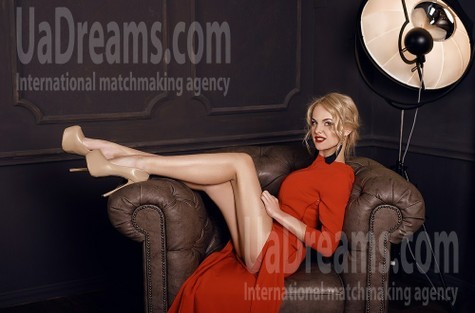 What I do in my leisure time?
I have a full life!!! I am sure every person has to fill his life as much as possible! I have my favorite job. I love my clients and love to make them a little more beautiful after every our meeting)) I try to eat only healthy food and go to the gym as often as possible. But at the same time I love to spoil myself with little weakness, a tiny piece of cake, for example)) sometimes)) Somebody has to spoil me until I have a King close to me!))) I love my friends. You know I try to love everything and everybody I have in my life. I try not to communicate with unpleasant and difficult people because they leave a bitter aftertaste and I am like every girl prefer sweetness)));) I try to enjoy the every minute of my life and to fill it with pleasant emotions!!))