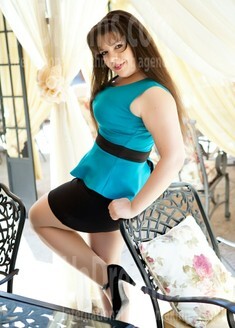 How would I describe myself
I can't describe myself for sure, but my friends say that I am very optimistic, kind, open – hearted, mild with a good sense of humor… And I can add that I have a big heart. I like to help people. If you ask me what I like most of all I would say that I like to give presents... I don't know why, but I like that)))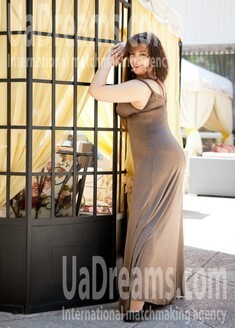 What I do in my leisure time?
I am active person.... I like to dance ... especially I like Latino dances... salsa...I like to listen to tango music and I like to imagine me dancing with my beloved. My friends usually come to my place and we watch comedies or romantic movies. You know that girls are fond of romance)) On weekends I like to go to the beach and walk along the sea coast barefoot))) I like to feel sand on my feet.I like to feel the waves on my skin) I like to feel wind in my hair) I like to swim a lot... swimming as for me is the best way to keep fit. I think that ladies should be attractive in their appearance and I do everything to look great) Also in my free time I do some charity. I suppose that people should open their kind hearts to those who didn't feel a lot of attention and love and care. we have a foundation to help orphans and I like to see smiling kid's faces when they get new toys)))
See her fascinating movements and charming smile...
Feel as if it was your first date with this lady — it is worth 1000 pictures!
Watch this video for FREE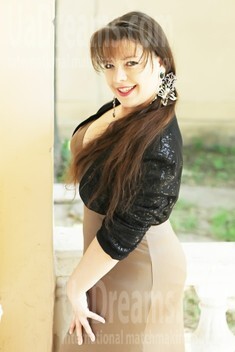 Our personal opinion of this Lady
We think that Katie is a goodhearted, nice, kind and open person who is looking for being loved and for ability to give her love. She will be dedicated to her family . I think that her husband will be surrounded with all her love, care and tenderness.
The type of man that I desire
Do you want to dive into care and love? I really want to give my care and love to you. I believe in magic of love... Have you felt this magic??? I hope that you want to feel this magic of love with me))) I dream about caring and loving husband for me cos I ready to give all my love and care and sexuality and support to my beloved man.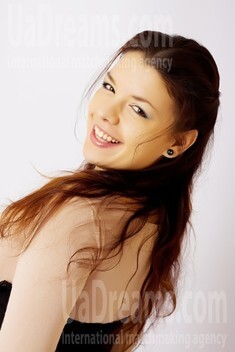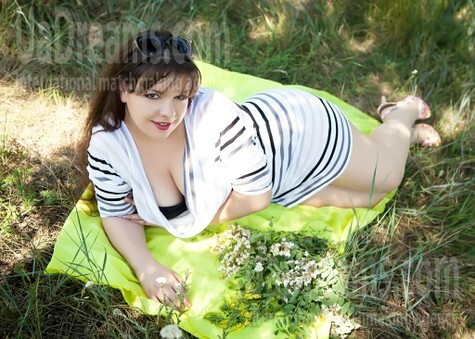 About my family
My family is very small and loving. It is just me and my mother. My parents got divorced long, long ago.But i grew up in love cos my stepfather was a nice man who loved my mother and cared about her. I hope to find the right man as I know that love exists and I want to feel it. I hope to give my love to our future kids...
My typical day
I wake up early in the morning and do all the chores in the morning cos working from 14 or 15 pm… It depends upon the schedule and I work till the 6 or 7 pm. I like my work as it deals with children. So I start my day from the early morning. I have my own free time in the morning. I can paint or go dancing . In the morning I get up do all around the house, prepare breakfast and than go to work. Sometimes I meet my friends and we go out for a walk or jogging as we all like health style of life))) I hope to spend my evening with my beloved person watching TV, talking, laughing… having fun)))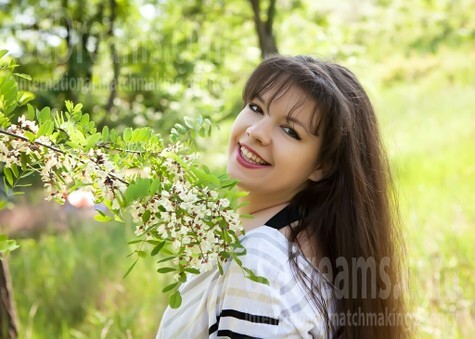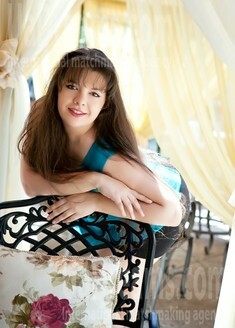 Domestic abilities
I am creative person so I can create a comfort cosy home and not only clean the apartment. I was brought up with the idea that a woman should be a good housewife, a wife and a mother but also I think that a woman can make something special my her hands. I like to paint and I do that on glass... I like to make different nice vases... I like to decorate windows for winter with special paints))) Would you like to see your house cosy and comfortable???
My future goals are
Being dedicated to start a family I am sure that the main aim for me is to meet my future beloved. I hope to create such family of which I can be proud of. I consider that family can give strength and happiness to each member of the family. How do you think? I think that any relations should be based upon understanding, loyalty, respect, devotion. I want to feel spring in my soul and heart making a shelter for my beloved and our children. I want to live a full life having a loving husband, wonderful children and being a caring wife. I am looking for stable, lasting, strong relations.