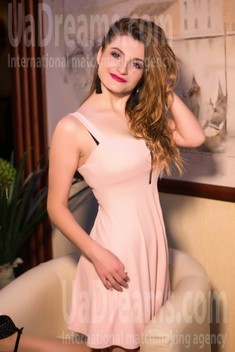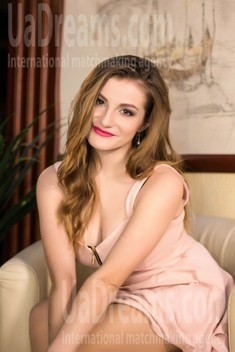 The type of man that I desire
Do you want to be my hero? ;) If you are honest, open, caring, respectful, loving, strong and passionate but tender at the same time, you have all the chances. I just want to have a true person next to me, the one who doesn't play evil games with people hurting their feelings. I don't like people who hide their real feelings and are always ready to give you a stab in the back. It's important for me to know and feel that my man loves me truly. Don't be perfect! Be yourself! This is what I appreciate most! I am waiting for you, my hero ;)
See her fascinating movements and charming smile...
Feel as if it was your first date with this lady — it is worth 1000 pictures!
Watch this video for FREE
About my family
Loyalty, fairness, kindness, respect and love have always reigned in my family. Probably that's why my family is happy. I have parents who live in another town. I try to visit them as often as possible. I have an elder sister whom I love so much. I trust my mother most of all. She is my best friend. She always can understand and support me. Surely my family is the best for me like for any person. You will never find so much warmth as in your native home. I hope you will become a part of my family one day. I am sure you will like my family.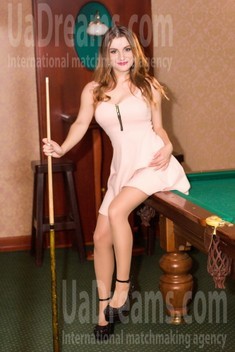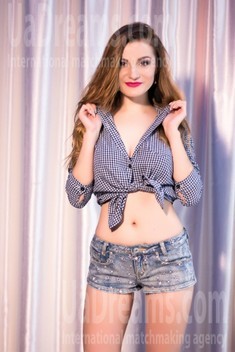 How would I describe myself
I am open and sincere. I am who I am and I never pretend! If you see my smile, it means I am happy. If you see my sad eyes, it means I am sad…If I tell you nice words, I will never say something bad about you behind your back. I don't wear masks. What do I love? I love to love and to be loved...Too much sweetness and simplicity in this phrase? I don't care. I think love can't be expressed by other words but it can be expressed by actions! What else can I say about myself? I do love white chocolate and lilies)) Maybe it doesn't have any meaning now but who knows…what if you will need some hints in future ;)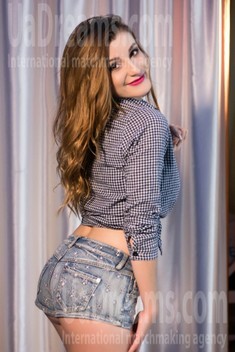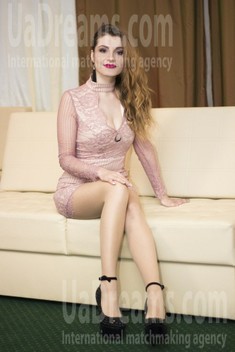 What I do in my leisure time?
I never sit still. Some people even say that I have a "travel bug". Why to waste time for doing nothing, if there are so many unexplored places and things in our world? I won't be able to learn everything and become a know-it-all but at least when I am older, I will have a lot of exciting memories. I am quick on my toes. I am always open for new ideas and offers! I love going out, spending time in nature, going to the exhibitions and festivals, cinemas and theatres, museums or just simple pillow fights in my bedroom ;) Well, I need you for the last one ;). I adore dancing. No matter where we go, I will be a star of the dance-floor ;) Are you ready to ask me for a dance?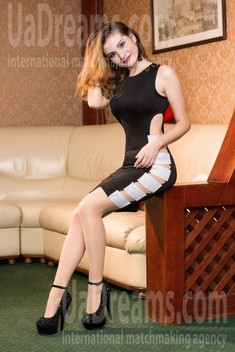 Get a much better idea of the lady's personality!
Discover her life and secrets no other men know :)
It's intriguing like finding an unknown world...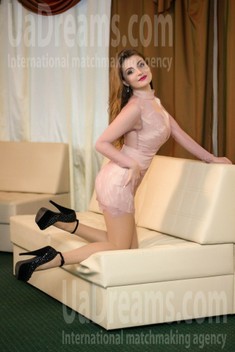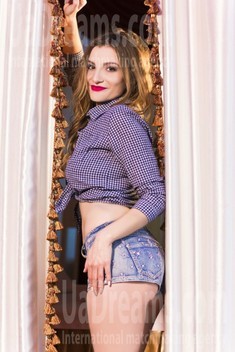 Domestic abilities
In order to live comfortable any person should be able to do everything about the house. I am not an exception. I can cope with any task. My apartment should be always clean. It's very important for me. I love when everything is clean, neat and has its place. What I love doing most is cooking! My man will never be hungry with me. I can cook a lot of dishes. I try to cook dishes from different cuisines. I don't believe that it's woman duty or the only use to be able to cook and take care of the house but I believe that any woman should be able to do it. You will always feel at home in my apartment.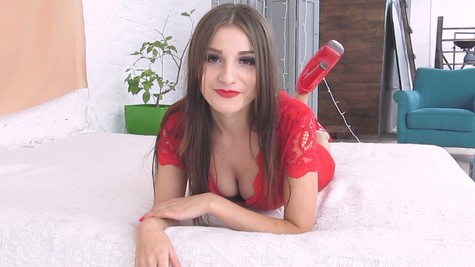 Get a much better idea of the lady's personality!
Discover her life and secrets no other men know :)
It's intriguing like finding an unknown world...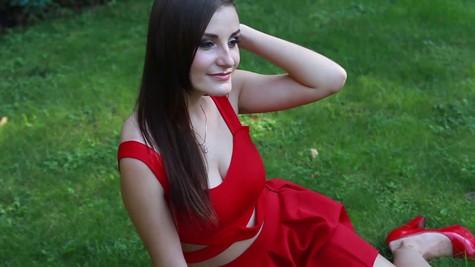 Get a much better idea of the lady's personality!
Discover her life and secrets no other men know :)
It's intriguing like finding an unknown world...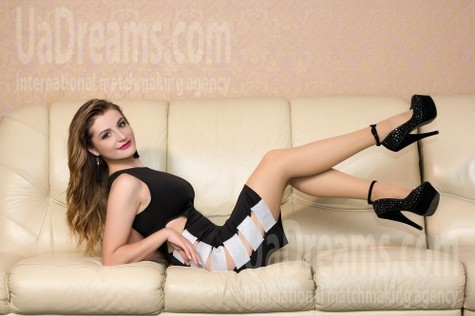 Our personal opinion of this Lady
The lady is amazing. She is very open, sincere. When you see her smile, your mood improves. She is a very sociable, friendly and communicative person. She is always ready to help you. You will feel comfortable with this lady even having just met her for the first time! Open your heart to this lady and she will open hers to you!!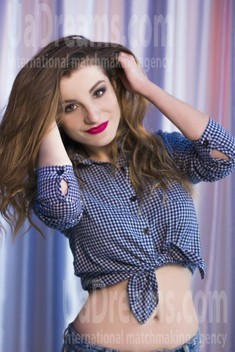 My typical day
I have graduated from the university and I have a part-time job now. However, I am looking for another job and the search takes a lot of time. In the morning I do physical exercises. They help me to wake up and be active the whole day. After work I spend time with my friends. Every day is a new story, new adventure, new events, memories. If you learn me better, you will know all the stories and maybe you will be the main hero of every story! Surely I also devote time to taking care of my appearance, self-development. I would not be a good woman if I couldn't take care of my house!
My future goals are
My main future goal is to create a family. In spite of my young age, I know what value is the most important in life. There is nothing better than to know that there are people who will accept you and understand you, no matter what has happened; there are people who will love you not for your achievements in live or social status, but for who you are. Besides, I want to find my vocation in a professional life. I want to be successful in my career. I believe that with the support and belief of my family I will be able to achieve a lot! Morever, I want to explore the world and travel more!