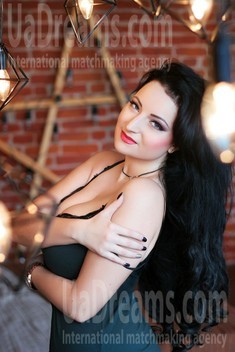 What I do in my leisure time?
I am a very active person and don't like just sitting still with one exception which is reading a good book :) Four times per week after the work I am going to the gym to practice pilates and fitness. Other than that I love dancing, walking, just everything outdoors. I love being close to the nature, picnics and outdoor games. I love life and I love living it to the fullest, I am open to new activities and whatever I am doing, music follows me everywhere :)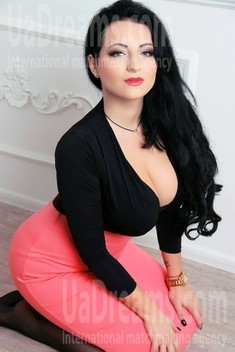 The type of man that I desire
I am looking for a serious and goal-oriented man. Man of my dreams is reliable, kind and caring, he is ready to create a family and be loyal to the woman he calls his wife. Of course I would like him to love children and have a good sense of humour. I am not looking for ourter beauty, I am looking for a kind soul and a big soft heart. I would like to feel myself a real woman in strong but kind arms of a real man. I will choose with my heart, not with ears or eyes :)
See her fascinating movements and charming smile...
Feel as if it was your first date with this lady — it is worth 1000 pictures!
Watch this video for FREE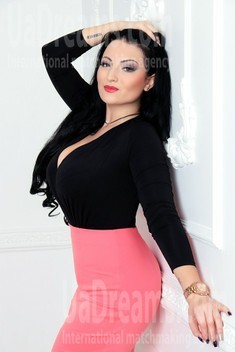 My typical day
I always wake up with music! The first thing in my to-do-list for every day is some exercises, it charges me with energy and positive emotions! Then comes coffee time, watching world news and a light breakfast. I love my work and my days there are full of interesting meetings and pass by quickly and exciting :) I am very responsible and have been always achieving my goals and dreams myself, so of course sometimes I stay later, but never to the damage of the time with my close people. I know how to find balance between work and free time. Evenings I spend with my mother, friends, in the gym, or well, trying something new and exciting :)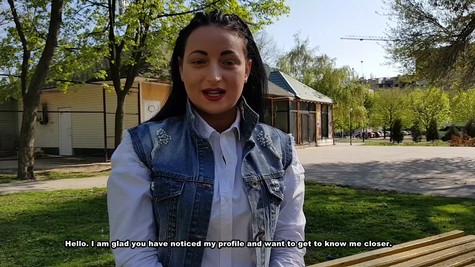 Get a much better idea of the lady's personality!
Discover her life and secrets no other men know :)
It's intriguing like finding an unknown world...


About my family
I am a very lucky person as I was growing in an amazing family! My parents were always an example of how true love looks like. They were always able to overcome life challenges together, they were always able to find a compromise and keep the fire of their love burning. I wish to have the same relationships with my man in future and I guess I have an idea how to create a harmony :) Trust, respect and understanding were always present in our family. There are always two responsible persons for everything in relationships. I don't have any brothers or sisters and my parents gave all their love to me. They were always trying to make my life happy and did their best for me, and for sure I will do the same for my children in future as I believe that a happy childhood is the first and the most important step towards a happy life.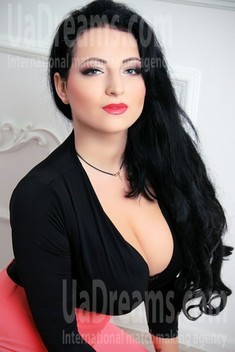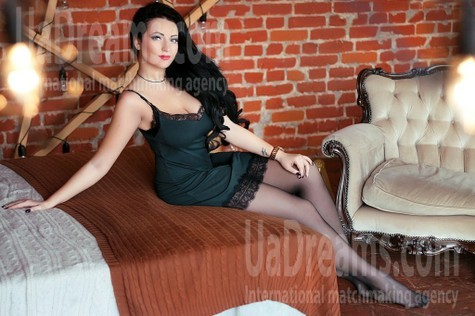 Our personal opinion of this Lady
The Lady is very understanding and kind, always has a smile. She is very optimistic and cheerful.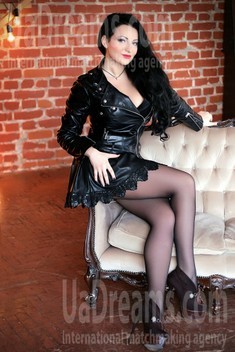 Domestic abilities
I love my house to be clean, neat and cozy, so I just do everything around the house myself with a great pleasure :) Of course things like washing windows and doing dishes I enjoy a little bit less than cooking and taking care of plants:) Kitchen is my favourite place in the house and it seems I spend most of the time there when I am at home :) Even when I am not experimenting with dishes and cooking, I can still be there sitting wrapped into a warm blanket with a cup of tea, reading a book :) I think, I would have even slept there, but there is no couch :) (just kidding of course, I love my king size bed:))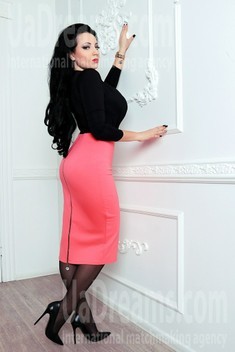 How would I describe myself
I am very positive, optimistic and goal-oriented. My parents have always taught me to be responsible. I am kind, I love children, animals and helping others. I am also a romantic and tender woman looking for simple happiness :)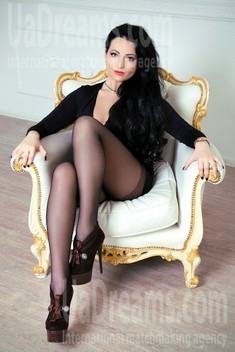 My future goals are
I believe that no matter how successful we are in our lives and careers, we can never be completely happy without that special person to share that all with. I believe that family is the most important for everyone. My main and biggest dream is to meet a special man, to fall in love, to create a harmonious family and live together in care, respect and understanding till death do us apart. Even though I enjoy my job now, I am not making any career plans as everything would depend on my future family and the choices and decisions we are going to make with my man. Self-development is very important for me, of course, but it would never step forward my family, I believe there is always a possibility to find a work-life balance.