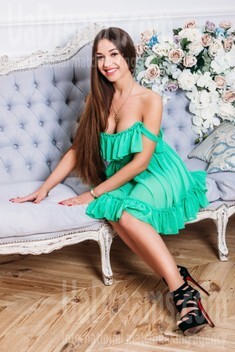 Domestic abilities
I am rather experienced person in doing housework and making ideal atmosphere at home. I like cooking and ironing clothes most of all) I'm really in love with different cuisines of the world but my native cuisine for everyday life is ideal for me. I hope that my future husband will love it as much as I do :)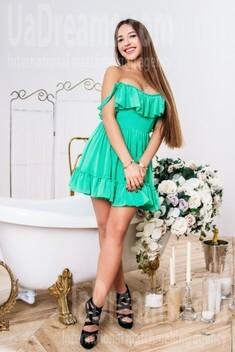 What I do in my leisure time?
As I like winter sports very much I often travel to different places where I can find snow)) and spend my rest skiing, skating, sledging. I'm inspired by camping in mountains. Also I like reading very much, especially psychology, books about development of the personality and of course fairy-tails for my dear daughter)
See her fascinating movements and charming smile...
Feel as if it was your first date with this lady — it is worth 1000 pictures!
Watch this video for FREE
Our personal opinion of this Lady
We think that this lady is really kind, confident and interesting as well as a caring mother and we are sure that she can become an ideal wife and friend.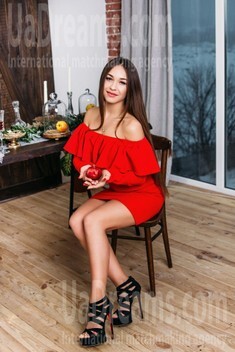 My typical day
As I have a daughter I need to be disciplined so my life schedule is rather strict. I like to keep myself fit so every morning I go to the gym. All the daytime I'm at work which I like very much, so I give out lots of powers and knowledge to succeed while my girl is at the kindergarten. After that I take Dasha to different educational clubs, vocal studies or drawing. I often visit my parents, we go out with my friends from time to time also.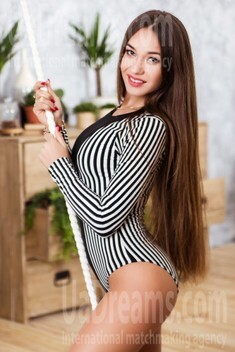 My future goals are
I am rather ambitious lady and really interested in my occupation. I want to become a real professional in the job I do and I work hard for it. I want my daughter to lack nothing and be very happy. I'm young enough so I hope that I will get another chance to love and be loved — that's why I've taken an opportunity to look for my soulmate here. In my dreams I have a very solid family with which we will travel around the world and make each other happy.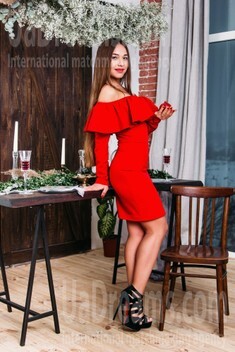 About my family
I was born and raised in the loving family which consists of my mom and dad, my older brother and me. All the members of my family are loving and understanding people but I have the most powerful connection with my mother. She understands me even without any words, just mentally. Also my brother is a kind of a superhero for me) He always protects and gives a good piece of advice. All of us live in Kharkov. 5 years ago I gave birth to my beloved daughter Daria. Since that time we live separately. My family is my treasure and eternal love.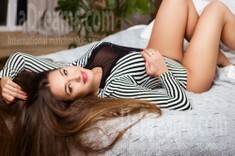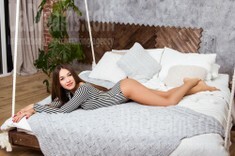 How would I describe myself
I am an optimistic person. No matter how much evil things I saw, I believe that there are much more good and kind people and things in the world. My relatives and friends often say that I'm too shy and modest but when it is needed to be strong and confident I am just it. I believe that there is a healthy spirit in a healthy body so I always try to make my life active and sporty. I can say that I am a social person, I like to get new acquaintances and to visit different events. Despite the broken heart in the past I know that some day I will be in love again and this man will be the best part of my love till the world ends.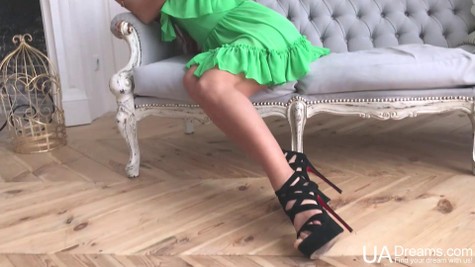 Get a much better idea of the lady's personality!
Discover her life and secrets no other men know :)
It's intriguing like finding an unknown world...


The type of man that I desire
I want my man to be sincere and affable with me. As I lead a healthy lifestyle I would like him not to smoke and drink, it would be great if my future man likes different kinds of sport. I have a strong hope to be appreciated and cared of. My future husband should be family-oriented and tolerant to a repeated marriage with children. Trust, fidelity, forgiveness and love — that's what I want to see in the soulmate I'm looking for.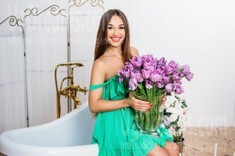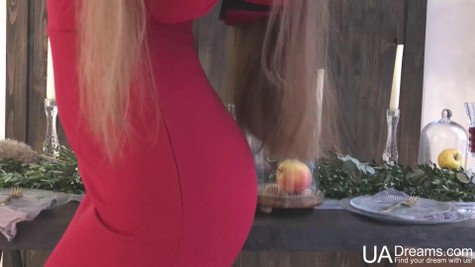 Get a much better idea of the lady's personality!
Discover her life and secrets no other men know :)
It's intriguing like finding an unknown world...