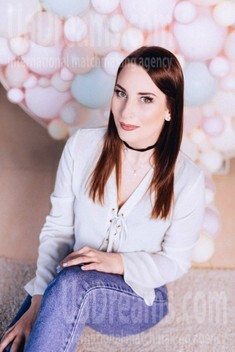 My future goals are
I am a very purposeful person and I have a lot of plans for the future. The first one is to find a good man, who will support me and to create a strong family with him. Also, I want to learn several languages, like English, Italian, French. I would like to get a second education - psychologist. And the last one thing I`m dreaming about is to create a charitable foundation to help sick people.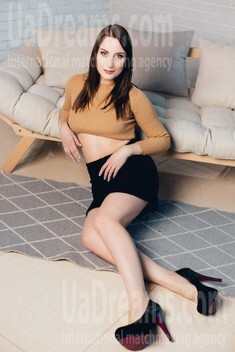 Our personal opinion of this Lady
A nice lady with a perfect smile. Very positive and cheerful, open to people, unselfish and honest. She is very bright and really disposes people to herself, very sociable and can keep the conversation going.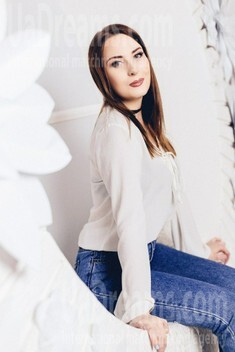 About my family
My family is not so big. I have an older brother, he is 40 years old and he lives with his family. I live with my mother and she is very close to me. We spend a lot of time together and support each other in different moments of life. But of course, I`m dreaming about a strong man who will give me his shoulder in a difficult moment and will cover me from all the miseries.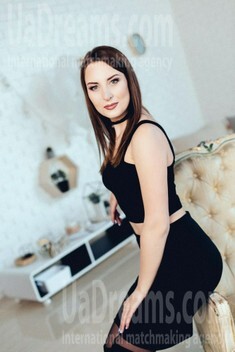 The type of man that I desire
I have had not a very good experience with a man once, and don`t want to replicate this mistake one more time. So I clearly understand what I want from my man. He needs to be caring, decent, mannerly, versed, kind, purposeful and generous.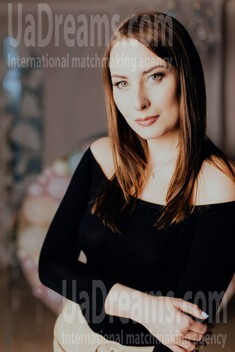 My typical day
Typically, I get up and do morning exercises, go to work. After work I come back home and cook a dinner for me and my mother, then we talk for a while and discuss our day. At last, I read a book, take a bath and go to sleep.
How would I describe myself
I like to take photos and also like when someone takes photos of me. I like to spend my time actively, cycling, going to the gym, swimming. Now I`m trying myself in yoga, but I don`t understand if I like this kind of sport) Anyway I like everything new, it`s always interesting.
Domestic abilities
I like to spend my time at home and do everything to create a charming atmosphere and comfort for my home mates. Like to cook, clean everything and grow up flowers. Also, I would like to have a dog, it`s my dream. I like to take care of people and animals)
What I do in my leisure time?
I am a very versatile person. I like to spend time at home with my family and outdoors with friends as well. I like to cook, to keep the house clean and cozy, to read books, to play different sports, to go to the movies, to sing karaoke)