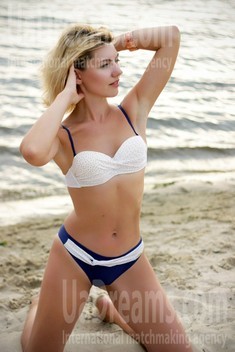 About my family
I was born and raised in Zaporozhye. My parents taught me how to be a good person and to be open to this world. I have true family values... Now, my family is my daughter Alina, dog Ray and cat Bonya.:) I am ready to accept someone special to become a part of my cozy family.=))))
See her fascinating movements and charming smile...
Feel as if it was your first date with this lady — it is worth 1000 pictures!
Watch this video for FREE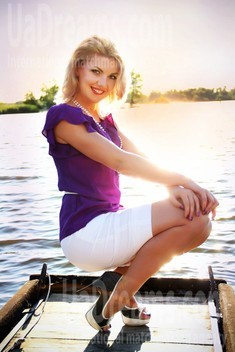 My typical day
I wake up every day at 5 a.m. and then make breakfast for my small family. Do my morning exercises and go to work. In the evening I get back home and take my dog Ray for a walk. Enjoy breathing fresh air and just being in the nature. My life keeps me quite busy, but I thank God for everything I have!=)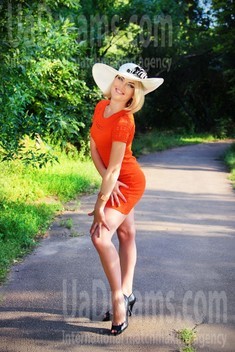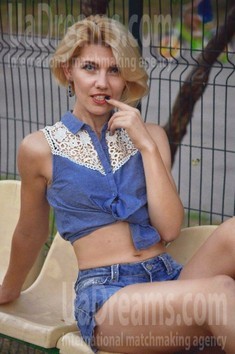 The type of man that I desire
I would love to meet a man who is reliable, confident, caring, honest, well educated, successful, with a positive outlook on things and a good sense of humor. I want to give everything to my special man as a woman, wife, friend and lover.=)
Get a much better idea of the lady's personality!
Discover her life and secrets no other men know :)
It's intriguing like finding an unknown world...


What I do in my leisure time?
I am pretty active. Mornings always start with making breakfast for my daughter and my pets:) I love gathering together and sharing our plans, then walks in the park. I enjoy meeting friends and working on a new culinary masterpiece. Yes-yes!=) Sometimes, I prefer a quiet evening watching a movie or reading a book.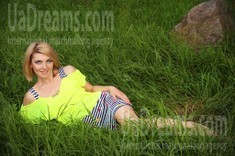 How would I describe myself
I am tender and gentle, very feminine and sensual, sexy and passionate... I am very romantic, open-minded and a one-man woman... I am really family-oriented, and ready for a fundamental change in my life and I hope to create a strong, harmonious marriage based on love, spiritual closeness and mutual understanding. I believe I will make a very loving wife!=)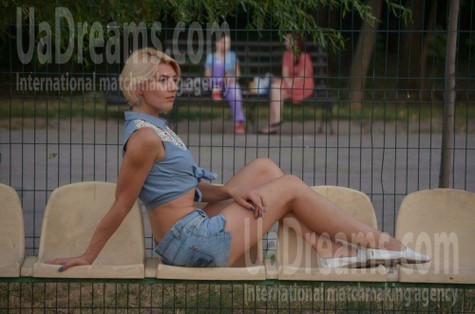 Our personal opinion of this Lady
The lady shines both, outside and from the inside! She tries to make the world a better place. She lives in a harmony with herself and people surrounding her. She is truly an extraordinary case, with an exquisite sense of humor and charming smile.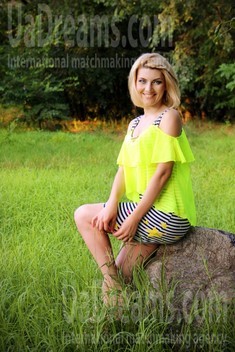 Domestic abilities
I really like to keep my home cozy and warm. For me, main that everyone is happy around me, home needs to be clean and fresh food should be on the table.I would say I do everything about the house, and sometimes Alina helps me.:)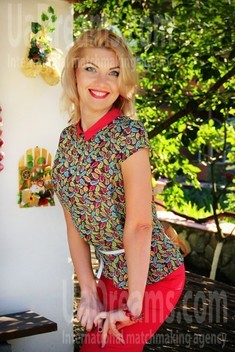 My future goals are
I enjoy different activities. But for any woman, her family will always take the first place. I want to dedicate myself to my daughter, give her a good future. Also, want to find my half and enjoy each other... It can be anything, from washing the dishes, up to discovering new horizons together... Want to be a part of my plan.;)