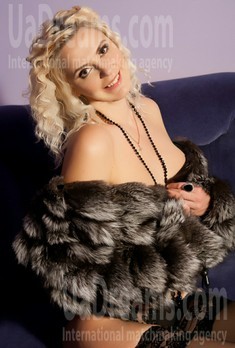 The type of man that I desire
I want to find a man who will love children, who will be tender and romantic. I believe in love and true feelings to one man! I would like he should be clever and well-educated person. He should be communicative and with a good sense of humor.I want to find a man who will see a real woman with loving heart and sincere soul in me. Hopefully he will be an honest, loyal, affectionate and caring man!)) I want to meet a man who is ready to dive into ocean of my love,care and passion....and for whem family will be at the first place.))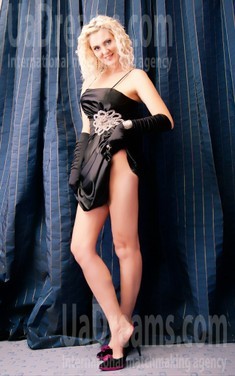 Our personal opinion of this Lady
She is cheerful, sociable, down to earth and at the same time sensitive and creative person. She likes an active way of life. She likes playing basketball, swimming and dancing. Traveling…she really likes it. She is optimistic person by nature. She is serious about the search of her beloved! And she is very communicative woman you won't be bored with that woman!))
See her fascinating movements and charming smile...
Feel as if it was your first date with this lady — it is worth 1000 pictures!
Watch this video for FREE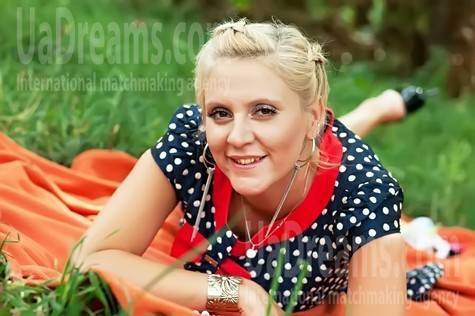 How would I describe myself
I am very communicative and energetic person. I have a lot of friends and I like spending my free-time with them. I am very romantic, tender and sexy lady. And at the same time I have a good sense of humor and that is why people who are near me, always laugh and in a good mood.
Domestic abilities
I have a lot of domestic abilities as I have a son and a daughter: ))) And of course I can cook and I like to do it: )) I clean, wash and make our home cozy and warm))) I have lots of plants and I like to care about them. I want my man feels a warmth and care about him when he comes back home after hard work day! I like cleaning and cooking the different tasty dishes. I like to cook Borsch and Vareniki. I like to try ne recipes and I can impress you by my cookery skills. I hope when you try my dishes you will be the happier man in the world!))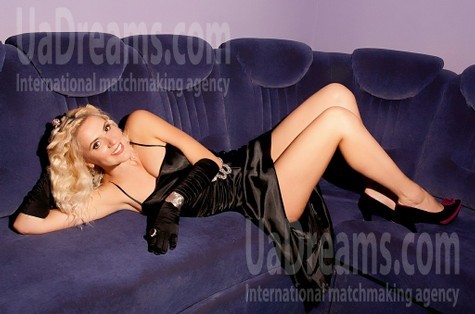 About my family
I live with my son and daughter. They are wonderful children. Like each mother I love them very much and take a good care about my children and they bring alot o positive emotions into my life which I want to share with my bloved man! Also I have parents and a sister. We are very close: to each other and we have good relations between us... ))) We like to gather together for celebrating holidays and many other events what happen in life! I value each moment being wiht my family and I do believe that someday I will have my own and loving family.))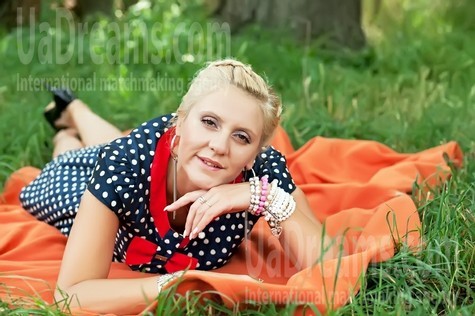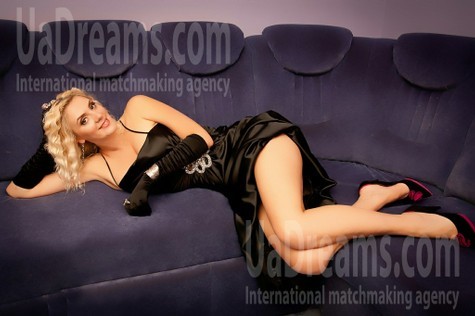 My typical day
My typical day looks like this: I wake up make breakfast for my kids then we go to school and I go to work. I try to be at home at 7 pm. We have dinner and then go to bed: )) I always try to spend a lot of time with my children because to give love, warmth and care them is wondeeerful feelings!) I adore to go for a walk with them in the park. They are very happy being outside because they have an opportunity to communicate with other children and make new friends! And it makes me happy inside watching for them!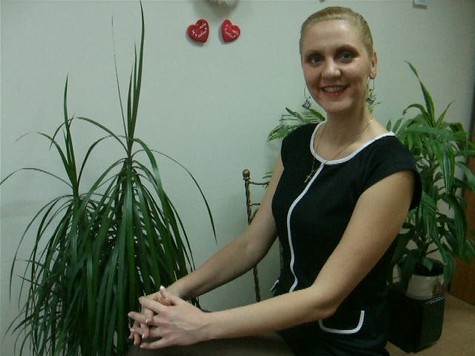 Get a much better idea of the lady's personality!
Discover her life and secrets no other men know :)
It's intriguing like finding an unknown world...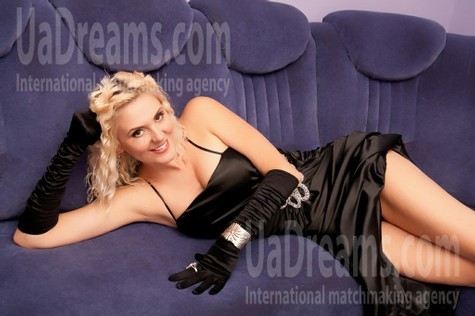 What I do in my leisure time?
I love to spend my free with with my family. I have a lot of interests and I also try to spend my free-time useful. I have two wonderful children, that is why I try to spend as much my time as possible with them. We go to the seaside in the summer because I like swimming very much. I love sports a lot - I do jogging, swimming, fitness. I adore to spoil my dear people with the delicious dishes I cook myself. Would you like to try? :O) I like to read. I adore nature and having rest outdoors in some beautiful place!))
See her fascinating movements and charming smile...
Feel as if it was your first date with this lady — it is worth 1000 pictures!
Watch this video for FREE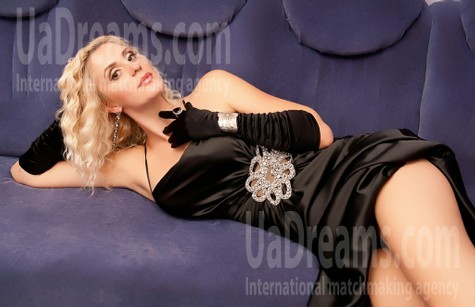 My future goals are
My main goals and dreams are simple- i want to love and be happy with my beloved man!))) I would like to create my own loving, strong family))). I dream about relationships which give me a feelings of reliability – because everything is so changeable in our world – and I want to have some stability. It would be great if I and my partner have same interests – so, we have what to discuss, we spend our free time together... And he is my friend, adviser, helper, the best husband, attentive lover.... We will enjoy our lives together!))