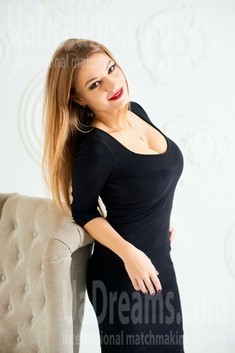 Our personal opinion of this Lady
Great and beautiful lady! Always smiles! With an amazing sense of humor! Lady is very positive, smart and kind person! She wants a serious relationship, and really wants to meet a man to create a solid family!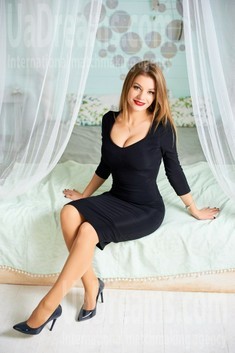 My future goals are
In the near future, I dream of creating a strong and cozy family where love, mutual understanding and trust are united. Love is an extremely magnificent and bright feeling! And I want to feel love and give my love to one and only man! Of course I really want kids! I dream of a great happy family, where family values will be a priority, where the couple support each other! Also, in my plans to implement myself in the profession, and to improve my English! I plan to visit new places and travel with the whole family!
See her fascinating movements and charming smile...
Feel as if it was your first date with this lady — it is worth 1000 pictures!
Watch this video for FREE
What I do in my leisure time?
I try to use my spare time with benefit to myself! I often like to go to the gym, do fitness. I also like to cook, especially I like to cook some new dishes that I have not tasted yet! When I have more free time, I try to visit new places with my family and my friends, like to go to the mountains, we also often go to the forest or at the picnic, we can rent bikes and ride around the city! In the evenings after work, I like to read modern literature! Also a few days a week I attended English courses!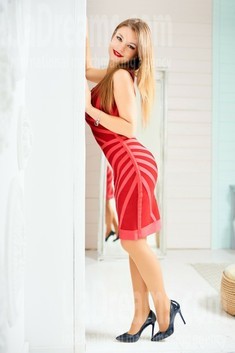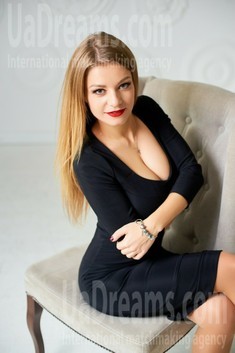 My typical day
I wake up around 6:30 am, I have a breakfast - usually it's croutons and coffee! I start my work day at 8:30 and finish at 18:00. After that I go to the supermarket to buy products, come back home and cook my light dinner! This is usually a salad or fruit with yoghurt! I am engaged in fitness, and I attend courses in English! Sometimes I meet friends to have a cup of tea or juice together! In the evening, I try to clean the house, and prepare for the next day!
The type of man that I desire
I want to meet a cute, courageous, generous man who can give me a sense of security and love! The person I want to see next to shouldn't pretend to be someone else. I never liked it when a man wants to impress a woman with something but indeed it is just showing off. A man whom I need must be honest and simple, interesting and with a sense of humor. I want to meet the one who shares my interests and who is close to me spiritually. It would be great is our hobbies and goals coincided. I need a real man in all its meanings and concepts!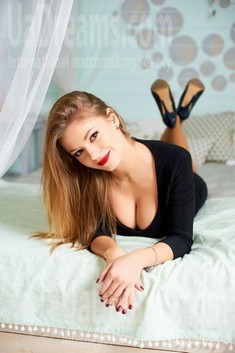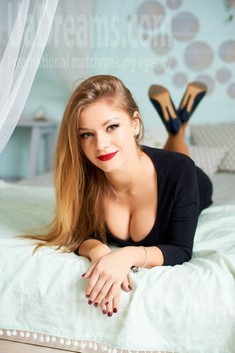 About my family
I live by myself, but I have a big family! I have a sister who is 5 years older than me, she is married, lives with her husband and son. My nephew is a school boy and I love to spend time with him, as I tried to help my sister to bring him up when he was a little boy! I also have a younger brother, he has recently got married, and also lives with his wife in a neighbor city! These people are closest to me! I grew up in a friendly family where there has always been love and mutual understanding. There is a tradition in my family that everyone has to help and take care of each other since very childhood. I would like my future family be similar!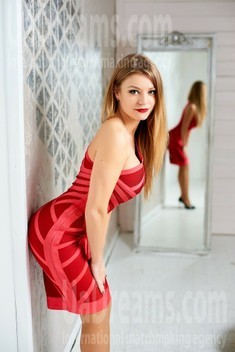 How would I describe myself
I am quite simple in communication and a positive person! I consider myself to be intelligent and benevolent! I always try to help people if it is in my power! Since I am honest and kind, I try to find it in people who are my friends! I love people who are easy going and simple in a relationship! My good side is positiveness and a good sense of humor. I try to find the best in everything and for everyone, and I really love this phrase - "Try to find good sides in a person, bad sides they will reveal themselves!"
Domestic abilities
I like when my home is clean, and I try to clean my apartment several times a week. I love when all the things are on their places! And I love and try to create comfort in my own home, so it would be nice to come home and feel good! Also, I really like to cook something new, look for some new recipes and experiment in cooking delicious dishes!