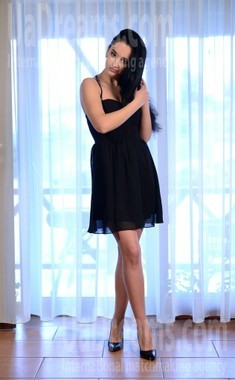 The type of man that I desire
I am looking for a man who can become a part of our 'team' :) It will be perfect if he could be a responsible, sincere, open-minded, caring, honest and kind man! I hope he will show a good example of man's behavior to my boys and will value me as a woman. I am ready to do a lot for him but if I will see that he appreciates my efforts!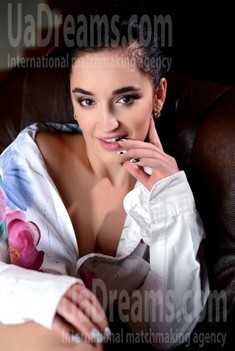 What I do in my leisure time?
Most of the days I spend with my children and at work. But when I have free time I like to meet with my friends or to talk to them over the phone. I like to discuss things with them and I have great feelings when they ask for some advice. I am glad to share my point of view with people. We usually go to the cinema on weekends. I also like to try to cook something new and delicious. No matter what I do I do it with music :) Taking a shower, cooking or working :)
See her fascinating movements and charming smile...
Feel as if it was your first date with this lady — it is worth 1000 pictures!
Watch this video for FREE
How would I describe myself
I learned how to do everything on my own but I am tired of doing everything alone. I want my man to be my partner so we could go move towards our goal together. I am always ready to changes in my life and I feel confident when something goes wrong. I used to solve all the problems alone but sometimes I dream to have a man by my side who will help me with that. I think I have a good sense of humor so my man will not be bored with me :) I prefer active life and I like to move! I am ready to be caring, romantic, sensitive to my beloved man!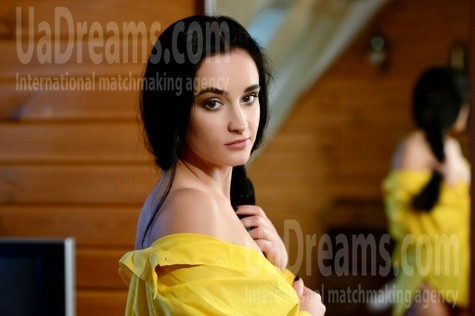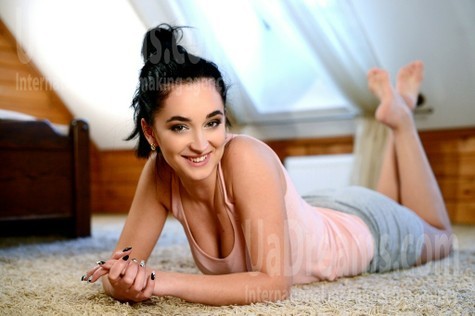 Domestic abilities
I do everything at home to make it comfortable for my sons and me. My boys usually help me so I feel that we are a very good team :) I like to cook very much and my friends say that my food is very delicious.
My future goals are
I want to create a strong family where everyone will support each other and will feel happy to have each other. I want to be the closest person to my sons but also I want to find a man who will be a good friend and teacher to my boys and reliable and understanding husband to me. I want to be the best woman for the best man! I want my family to be an example for other families.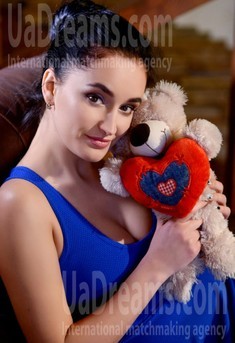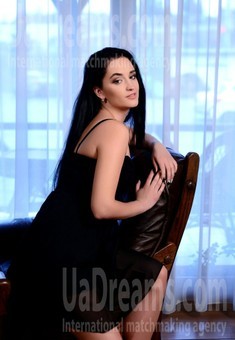 My typical day
I get up early in the morning. I get my sons to the kindergarten and school. It is my pleasure to hug and kiss them before they go to play and to study. Then I go to work. I work in a beauty salon. It is wonderful to make people look and feel more beautiful :) My day is perfect when my clients are in a good mood after they visited me :) After work we walk with children a little and I cook dinner for them at home. We often discuss the interesting things happened during the day. It is the best part of my day when I can spend time with my family!
About my family
I was living with my parents till my first marriage. My father was the best man and the closest person in my life. I have two sisters. I am the middle one :) Now I live together with my two sons. They make me the most happy woman in the world:)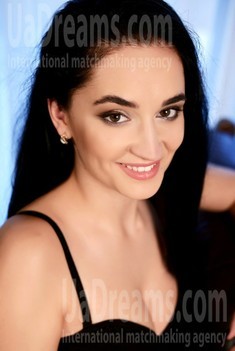 Our personal opinion of this Lady
Olga is polite and attentive, calm and easy-going. She knows what she wants from life and moves towards her goal with confidence. She is a good mother already and we are sure she will be a wonderful wife someday.