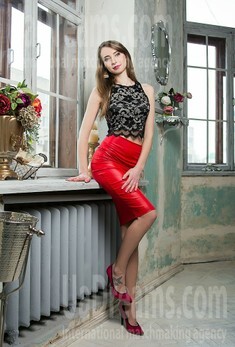 What I do in my leisure time?
As any person, I devote my free time to my hobbies. I am very good at painting and drawing. Maybe one day I will create a painting where you and me will kiss each other and hug;) Besides, I love painting on nails. So, very often my girlfriends visit me and I make their nails very beautiful. I adore fitness and any outdoor activities.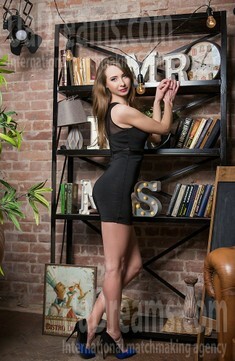 How would I describe myself
I am a direct, honest, merry and a little bit stubborn person. I treat people well. I am a creative person. I hope that there will be always a room for my fantasies in our relationship;) I always smile and I will make you smile! I always achieve my goals and never stop to develop myself.
See her fascinating movements and charming smile...
Feel as if it was your first date with this lady — it is worth 1000 pictures!
Watch this video for FREE
The type of man that I desire
My future man is self-confident, goal-oriented, find, joyful, courageous and open. He behaves naturally and doesn't pretend. He knows what he wants. He is a real gentleman with good manners, morals and values. He wants a serious relationship. He is ready to create a family. What else?;) My dear prince,just be yourself)))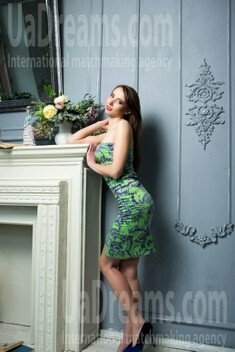 Our personal opinion of this Lady
The lady is very positive and open. She is smart, hard-working and self-confident. She is very beautiful. She is kind and responsive. Do you need a serious lady for relationship? She is the one for you!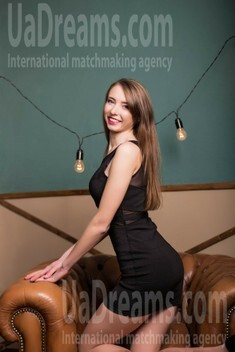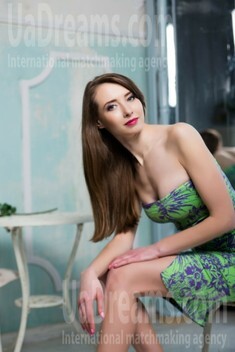 My typical day
I get up very early but it's doesn't make my mood bad. I just tell myself: "Wake up, sleepy head! It's time to conquer the world!". Coffee is a must every morning. It adds to my energy. I do a few physical exercises and go to work. After work I cook, clean my apartment, go out with friends, devote time to my hobbies. I love watching movies when the weather is bad and I can't spend time outside. Take a pack of popcorn and let's watch something together tonight:)
Domestic abilities
I could become a wonderful housewife as I can do everything about the house. However, there are so many exciting activities to enjoy so much in our life. Don't worry;) Surely I will cook and clean. However, I hope you will help me with it and then we will have time to go out, go shopping together, go to the cinema or theater, do some sports, travel, go to the amusement center or just stay at home and have a romantic evening!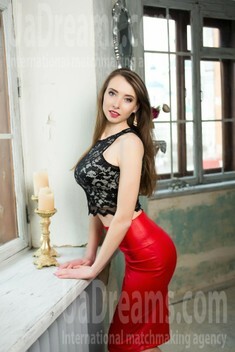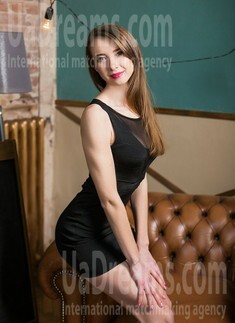 My future goals are
As I am here, it means that my goal is to find my beloved and have a serious relationship that will grow in a family. Besides, I want to develop my painting and drawing skills. I want to become a nail artist and make women beautiful. I simply want to have harmony in every sphere of my life.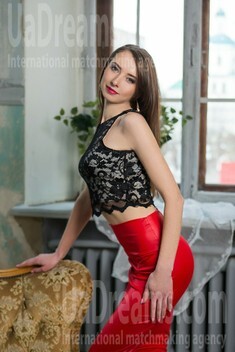 About my family
Family is the most precious thing in life. That's what I guard and protect from all the bad things and people. I live with my mother and brother. I love them so much. I know that no matter what happens, they will always wait for me at home and accept me. I appreciate their support, care, and help and I am happy just because they are in my life.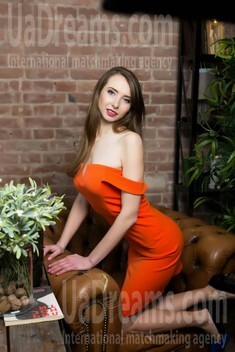 Get a much better idea of the lady's personality!
Discover her life and secrets no other men know :)
It's intriguing like finding an unknown world...