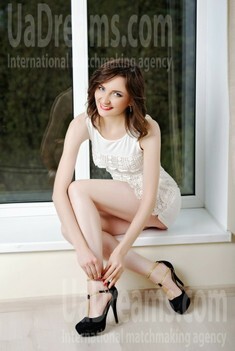 The type of man that I desire
I would like to meet a man who is experienced, strong, responsible and family oriented. Our life is ups and downs and I wish my man was ready to support me in complicated situations. I appreciate warm-hearted and compassionate men. I want my man to be stable in his decisions. I believe passion and chemistry are for beginning of relationship, but loyalty and support are guarantee of a long-term relationship. I like self-confident men with good sense of humor who love and respect their women. I hope to meet such a man here.
See her fascinating movements and charming smile...
Feel as if it was your first date with this lady — it is worth 1000 pictures!
Watch this video for FREE
My future goals are
I like to find and achieve new goals every time. So I can say I am a goal oriented lady. The main goals for the nearest future are to build my own family, to stay valuable employee and to live an interesting life which is full of exciting moments. I want to see my beloved people happy and healthy and I will work hard and do my best for this.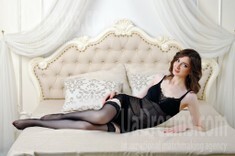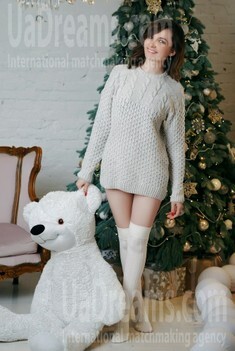 Our personal opinion of this Lady
Tanya is a very open and kind lady. She is self-confident and charismatic. She is very positive and it is easy to fall in love with her. Tanya is sincere, active and sportive. She is like electricity who can make life brighter.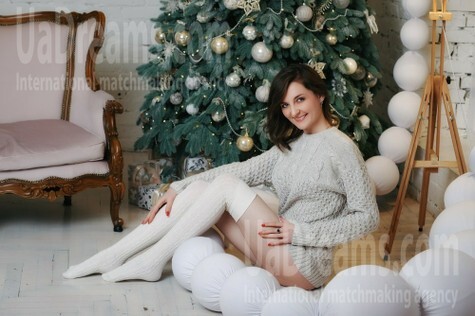 Domestic abilities
I like to come back to a clean and cozy home after a tough day. I like fresh aroma of clean furniture, floor and clothes. I like to do cleaning, washing. I buy food and cook when I have free time. Ukrainian dishes are my favorite. All chores about the house are acceptable for me.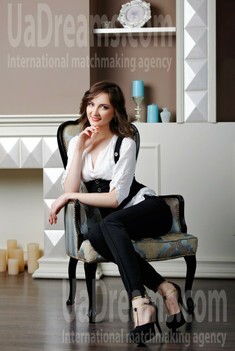 Get a much better idea of the lady's personality!
Discover her life and secrets no other men know :)
It's intriguing like finding an unknown world...


My typical day
I work 5 days a week. Usually my day starts with plans for it and positive thoughts. I like to plan everything in advance. Morning is a new beginning and I let positive energy to fill my day. Mixed shower, exercises, light breakfast and reading news in newspaper or the Internet help me to draw a picture of the day and to see what I should expect on it. I do sport every day. I go to the gym or exercise at home and I don't miss training ever. I build plans for tomorrow before sleep. I summarize what I did today and what I should do the following day.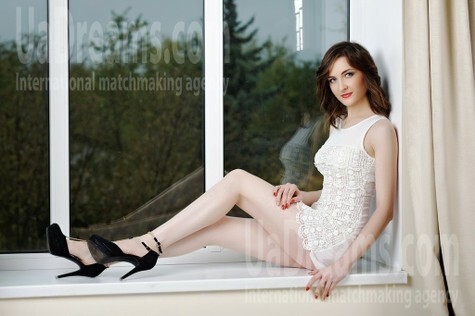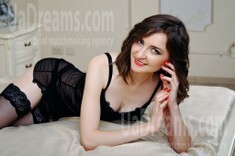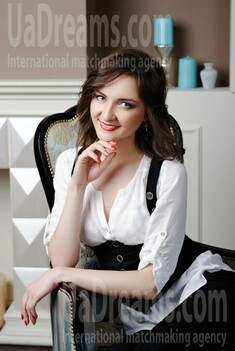 How would I describe myself
All people are different, but I think everybody has good traits. I believe, my best features are kindness and sympathy. I like to help people and consider life is the biggest treasure which humanity which could gain. I like life and everything what we can't buy for money.
See her fascinating movements and charming smile...
Feel as if it was your first date with this lady — it is worth 1000 pictures!
Watch this video for FREE
What I do in my leisure time?
At my spare time I like to do everything what helps me to be distracted from tough days at work. I enjoy reading books, listening to music, sports, dancing (I like Salsa and other Latin dances), visiting cinema, walks with friends. I like to live interesting and diverse life, I always try to develop personal and professional skills. Thus I attend professional seminars rather often. I believe new knowledge gives me assurance and independence. Despite of high level of internal self-organization I stay a woman who likes to cook and to make the world around more beautiful.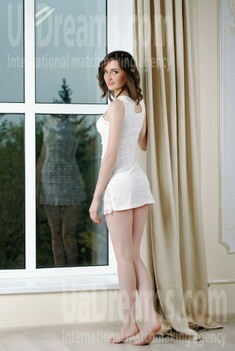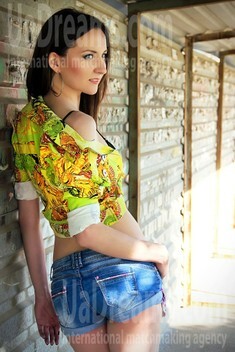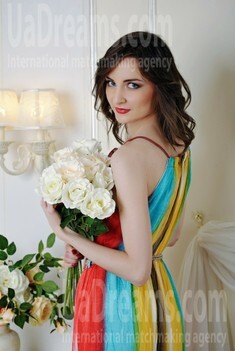 About my family
I have both parents and an older brother. We are not big, but friendly family. My parents are miners and they have been working hard for a whole life. We are friendly, because understanding, love and mutual support are basis at our home. I am real friends with my mother and I always can come and share anything with her.