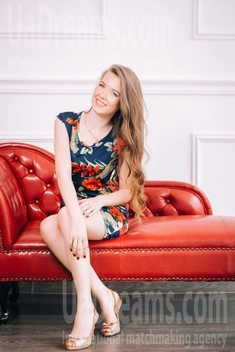 My typical day
I like to start my day by doing some morning exercises and jogging. I also ride my bicycle sometimes when I have time and when the weather is good. Then I take a shower, have healthy breakfast and go to the university. I like to go out somewhere with my friends or with my classmates after my classes. When I come back home I usually help my mother with cooking dinner and do my home tasks. I also like to listen to the music, to read some books, to watch TV or to play with my cats. I have 2 cats and I like playing with them a lot.:)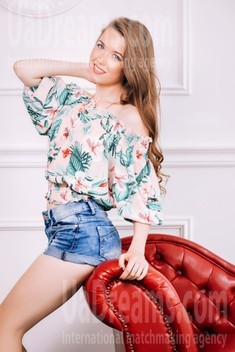 Domestic abilities
I usually share my domestic tasks with my mother and with my grandmother. as I live with them. Our apartment is not very big, but I have my own room and I like to do cleaning there by myself. I like to water the plants and to iron my clothes. I also like to keep the books on my bookshelves in order. I like to read and I have many books.:) Of course I always help my mother and my grandmother with cooking and we usually wash dishes all together. So, I can say that doing some work about the house always gives me pleasure.:)
See her fascinating movements and charming smile...
Feel as if it was your first date with this lady — it is worth 1000 pictures!
Watch this video for FREE
Our personal opinion of this Lady
The lady is very intelligent, modest and nice. She is looking for serious and long-lasted relationship and she is very mature for her age. The lady is very active, friendly and goal-oriented. She has kind heart and nice personality.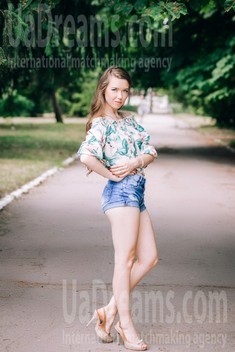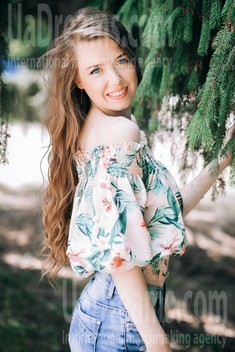 About my family
I have a wonderful family. I live with my parents and with my grandmother and we get along with each other very well. I always treat my parents and my grandmother with respect and I think it should be this way. We have family dinners every day and we like cooking something tasty all together.:) I'm very close with my father and our personalities are very alike. We are always on the same wave with him.:) Of course I also have very nice relationship with my mother and with my grandmother. I hope that my future family will be so happy and wonderful too.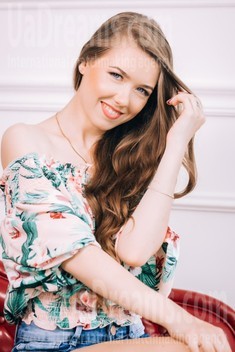 The type of man that I desire
I want my man to be loving and caring, with a good sense of humor. I hope that we will support each other and will inspire each other. I think that it is also very important when two people complete each other and make each other better. I need a man with whom I will not feel bored, who will be spontaneous and romantic.:)I hope that we will always have something interesting to talk about and to laugh at.I don't like selfish and rude men. I'm searching for a man with whom I will feel like the happiest and the most beautiful woman in the world.
How would I describe myself
I'm a very active, friendly, kind and and positive young lady, who enjoys her life and who always treats other people in a nice way. I'm open to everything new, interesting and exciting. I want to find a man who will love this life as much as I do and with whom we will share some common goals and interests. I think that nobody in this world deserves to be lonely and I think that we all deserve to love and to be loved. I like to be happy and to share my happiness with other people.:)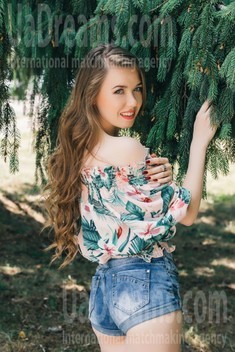 Get a much better idea of the lady's personality!
Discover her life and secrets no other men know :)
It's intriguing like finding an unknown world...


My future goals are
I grew up in a very happy family and it is one of my goals to get married and to have a happy family too in the future. Of course I need to find a serious and family-oriented man first and I believe that being a member of this agency will help me to reach this goal.:) I have never been abroad yet and I want to visit some foreign countries and to see the world very much. I'm really interested in cultures and traditions of other countries. Painting is one of my hobbies and I would like to improve my skills in painting in the future.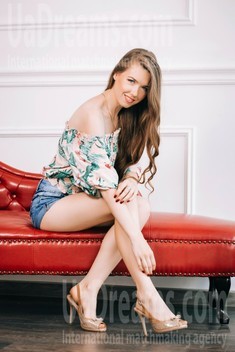 Get a much better idea of the lady's personality!
Discover her life and secrets no other men know :)
It's intriguing like finding an unknown world...


What I do in my leisure time?
I'm a very active lady and there are many things that I like to do in my leisure time. It happens very rarely when I just sit at home and do nothing.:) I like meeting with friends, spending time with my classmates and doing something interesting after classes in my university. I also like sport and I like to take part in some marathons with one of my friends sometimes. I like swimming and riding a bicycle when the weather is good. I also like reading, listening to the music and doing some social work. I paint sometimes and I'm interested in Art.