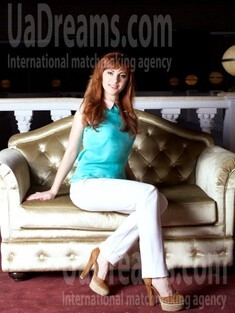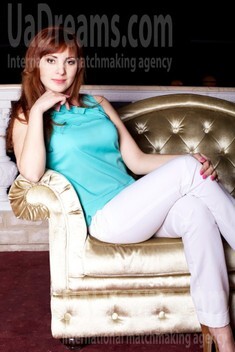 What I do in my leisure time?
I'm a domestic girl — noisy parties are not for me. When I have free time I try to spend it with my family, because they are very important for me and I really enjoy to relax in the family circle. Usually we try to go somewhere and make some family photos. We like to go to the cinema, zoo, circus and have picnics — it's a great opportunity to gather together, remember childhood and have fun. Also I like to work with plants and read :)
See her fascinating movements and charming smile...
Feel as if it was your first date with this lady — it is worth 1000 pictures!
Watch this video for FREE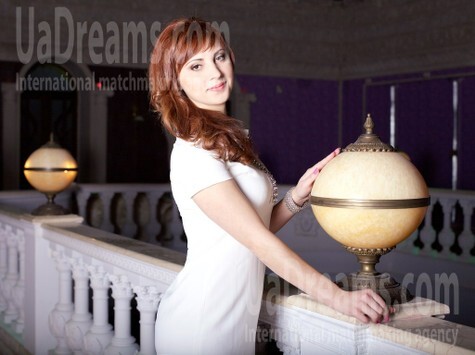 About my family
I'm very glad that my parents were exactly just the way they are right now. They didn't try to make a person they want me to be for them, but tried to help me with a person I really am. Now I'm a happy woman and content with my life. I always got support and advices from my parents and I would like to embody such treatment in my own family. My family is big and friendly – I have elder brother and sister who are the best friends for me now :) I want my future husband to be a part of my family.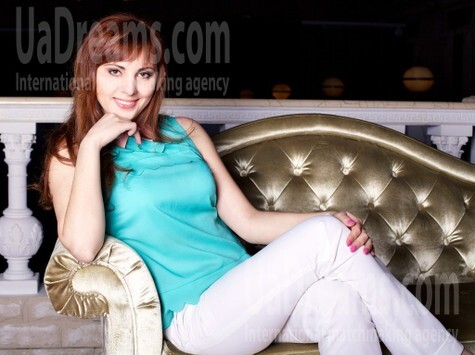 My future goals are
At this moment my main goal in life is to build a family. Other goals are achieved but family creation is still a dream for me, so I want to make this dream come true. I'm a family-oriented woman, and it's very important for me to have my own family with a decent man, whom I expect to find here. Other goals are not so important, I can even call them a small desires and things I want to do. I will tell you them after I know you a little, because they are a little personal :)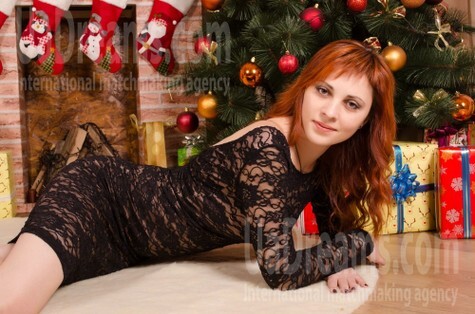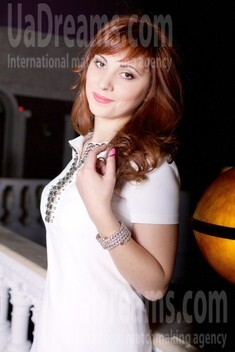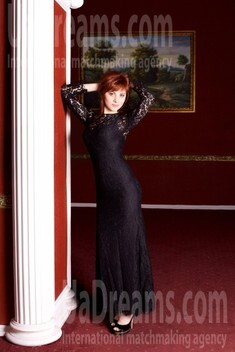 Domestic abilities
I think that each woman must be a great house wife – it's a rule in our family and I raise my daughter exactly according to this. My mother taught me to cook and made me have a habit to maintain my house clean and comfortable no matter what happens. On my opinion, house should be a place where all we relax and forget our problems, so I give a lot of energy to create such place of living for me and my daughter. If to talk about cooking, it's my passion, but cleaning and washing is not a problem for me as well, because I do it fast and good and it's not a duty for me, but an occupation when I can think and dream about something while doing necessary work :)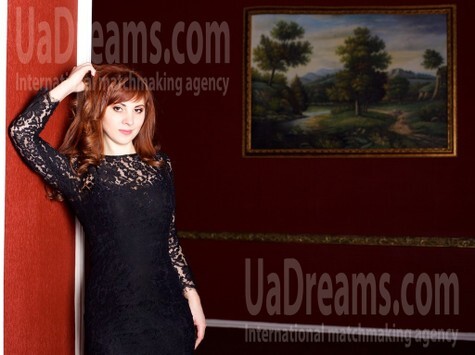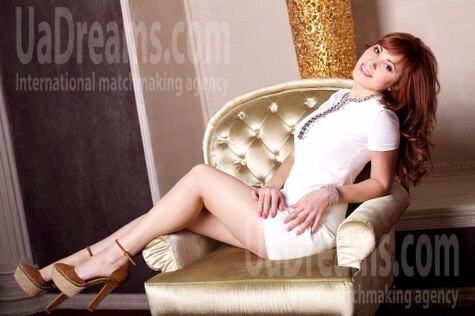 My typical day
All my days are different but I will try to describe ordinary work day I usually have. Approximately I wake up at 6.45 and make breakfast for me and my daughter, we try to eat healthy food, so I pass some time to do something delicious and healthy at the same time. After that I go to work and pass some time there, to tell the truth, I love my work, mostly I come after it full of energy and positive emotions and continue my day normally. In the evening I usually make a dinner for me and my parents, because sometimes they visit us to talk during the family gathering and discuss some family questions. If the weather is good we have a walk with my daughter, if not – I always give her a lot of attention playing together. When I have a weekend I pass time with her, or if she wants to be with her grannies, I go to the cinema with my friends or pass some time relaxing and watching a movie at home. My daily life is very simple, but always full of events :)
See her fascinating movements and charming smile...
Feel as if it was your first date with this lady — it is worth 1000 pictures!
Watch this video for FREE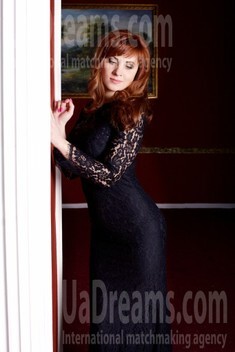 The type of man that I desire
If to talk about qualities that I appreciate in men, I would like to meet a person who look for serious and long-term relationships, who understands that it's importnat to work on them and to respect and understand each other in spite of life problems. Sence of humor and positive are also important for me — it's better to accept life with smile, then everything will be alright :) Of course, my man should love children, if he has children it's great — I would be happy to meet them!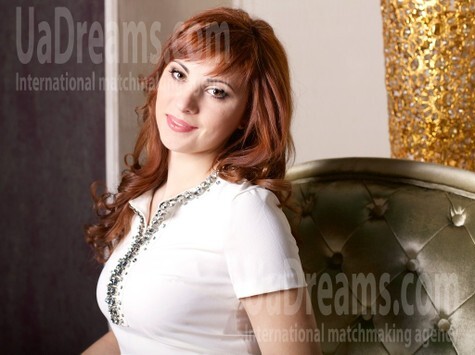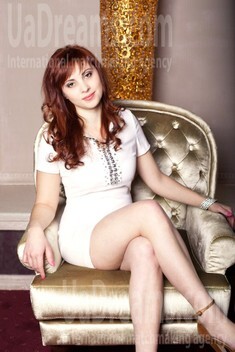 Our personal opinion of this Lady
This lady makes a good impression. She is positive, attractive, loves her family and friends)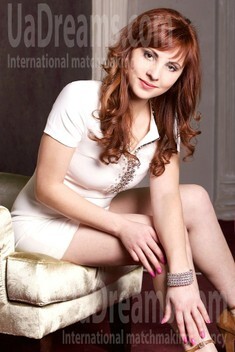 How would I describe myself
The main thing people need to know about me is that I'm a very calm and peaceful person. I am very dedicated, one-man woman so I want to find a real love for me and not short-term relationships. I may be a little old-fashioned in things that touch upon a family and also I'm very romantic. But please do not think that I am too dreamy and do not want to face the reality. I understand that marriage is a work and both should work on it to reach good results and keep it happy. From my side I can say that I'm ready for such a work ;)