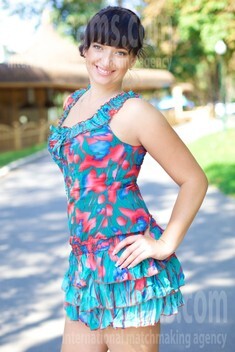 How would I describe myself
I think that I can compare myself with my favourite flowers: I am sensible as an orchid, tender as the odour of lilac, and sometimes I can let my spears out, as a rose:) Cheerfulness and optimism never leave me, and I am ready to scale new heights holding my man's hand! There is no limit to perfection, and I strive for it!)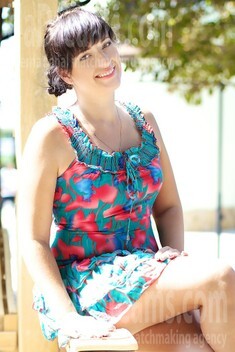 My typical day
I am a very busy lady, because I have a lot of work! My day starts early in the morning, when I get up and jog to the stadium near my house-I need to be cheered up by dint of morning exercises. Then I have breakfast and go to the grocery supermarket, where I work as a manager. The day of a busy bee passes quickly, because after my first job I go to the second one - I also own two little clothing stores. I like to help people in choosing their ideal image) As it is said, shopping is a cure for women, so I am a doctor for them)) When I get home, my day doesn't cease to be crazy, because I need to do a lot of house work. I go to bed late in the evening with a feeling of weariness and loneliness...I have a lot of work and nobody to canoodle in the evening. I want my dishes to be cooked for a special man, and my energy to be expended on my lovely second half, not for work! I hope that my typical day will change soon)
See her fascinating movements and charming smile...
Feel as if it was your first date with this lady — it is worth 1000 pictures!
Watch this video for FREE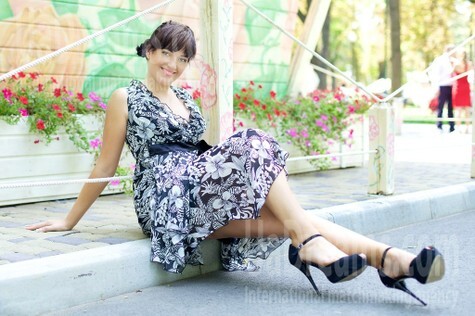 My future goals are
I grew up in a house, where love reigned, that is why first of all I want to find a man, who will become my soul mate and a great father for our future children! I dream about meeting my husband at home with nice dinner, hugging him after a hard working day and making his evening calm and beautiful.
What I do in my leisure time?
I am filled with admiration for theaters and the atmosphere that levitates during the performances! Though I am a fairly romantic person, I'm also carried away with reading. I can spend a good hour in the surrounding of fascinating stories, emotions and life turns of the book's characters. Maybe I just need my own hero, who will take me away from the imaginary stories to the real life, and make it full of adventures?) A sound mind in a sound body, so I also pay attention to sports, and try to stay in shape! I also can't imagine my life without communication with friends, and I like warm conversations with a cup of tea.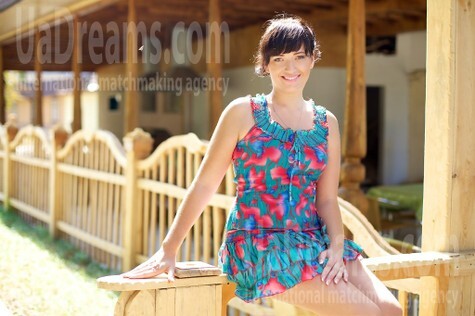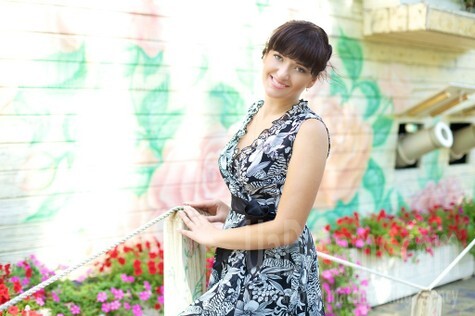 Our personal opinion of this Lady
The lady is well-mannered and very feminine! She is an ambitious person, also cheerful and considerate.
The type of man that I desire
I wish my man loved me as if for the last time! I want him to take care of me like a father cares about his daughter, be just and patient to my weaknesses. I appreciate sincerity and tenderness, and will never stand spite and greed! The man of my dream is wise and kind, he is the one, with whom we will advance together. He is a "reliable shoulder" to lean on in difficult times, and share the moments of happiness with! Love is a feeling of fortune and joy without any reason, so I want to feel it with my second half!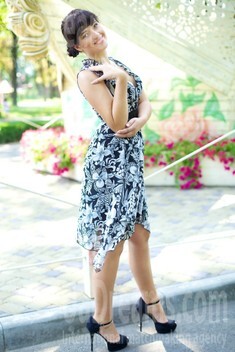 Domestic abilities
I think that my house is my castle, so I try to create the atmosphere of comfort indoors, so that my guests could always want to come back. Making cosiness even inside the most spacious and bleak house is my cool thing)! I am a very hard working woman, and I can do all the household chores from ironing to cooking, however, I will never refuse help in domestic affairs:)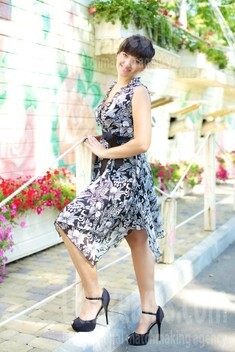 About my family
My family consists of my mother and my father, so I was lucky to grow under the aegis of a real men! I used to be a village girl, so I adopted the kindness and hospitality of the locals. My mother taught me to be a housewifely young lady and gifted me with her wisdom. I am grateful to my parents for being a person I am now! They are my nearest and dearest, and they are always by my side!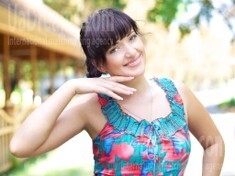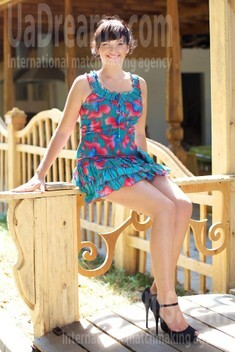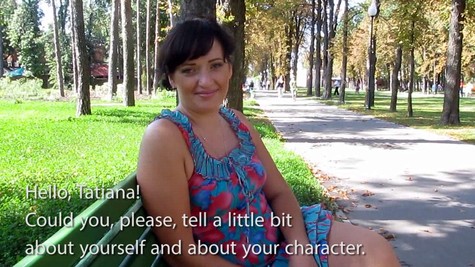 Get a much better idea of the lady's personality!
Discover her life and secrets no other men know :)
It's intriguing like finding an unknown world...