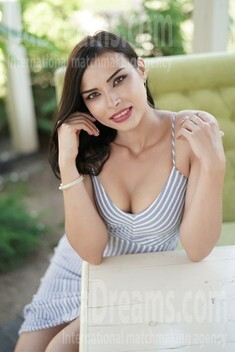 Domestic abilities
I like to spend my time at home and that is why I adore to keep everything clean and tidy. It is my little castle! :) I am creative and love to design something new all the time. I love to decorate my house for holidays. That is not a problem for me with ironing, washing, cleaning, laundry etc. I adore cooking especially something on my grill, I love to learn different recipes on how to cook the tastiest meat in the world. I prefer to eat healthy food - meat and vegetables - and I know million recipes how to make these components combine the best way. I do not have pets, but I would like to have some and will decide this with my future husband.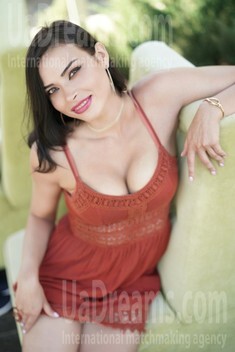 How would I describe myself
I am an easy-going lady, I have strong family values, but I do not forget about self developing at the same time. I do believe that only a happy person can create happy family and it is a serious task for me. I love sport, but I do not forget about mental development and self education. I do believe that people need to be opened for having new knowledge. I believe that a man and a woman in couple need to develop together, but to have their own hobbies and interests and time maybe for something personal. But I would love to spend time with my beloved and would like to share his life.
See her fascinating movements and charming smile...
Feel as if it was your first date with this lady — it is worth 1000 pictures!
Watch this video for FREE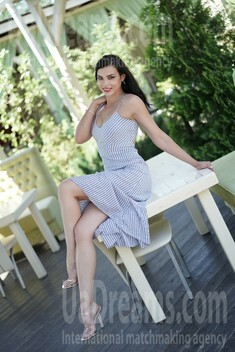 What I do in my leisure time?
I am a versatile person and like to have the maximum from my life and my leisure time. I like different activities and both - to be calm and to be active. I love to take care of my body and I am always developing in this sphere. I love visiting gym and work out on my body, doing yoga and even being in meditation! :) I love to be outside; I love to stay at home and have some self education, listening to audio books on different subjects. My hobby is learning autobiographical material of different famous people and read some documents and literature to know more about them. Also I love to learn about fashion, and everything related to my profession because I like to be great pro in this. :)
My typical day
I love to begin my day with something pleasant and that is why I usually set alarm a little bit earlier than I need because I love to stay in bed and enjoy the process of awakening. :) Good breakfast is the rule of a wonderful day. It is important to have a fresh and tasty breakfast, I love my food tasty and healthy at the same time. Then my schedule is flexible, I usually have clients for makeup and I practice coaching in gym also. I like to have a coffee break with my friends and I dinner usually alone, I like to listen to some audio book or pleasant music during cooking. Before going to sIeep I love to dream about something and make plans for the next day. So a pity I have no one to cuddle with!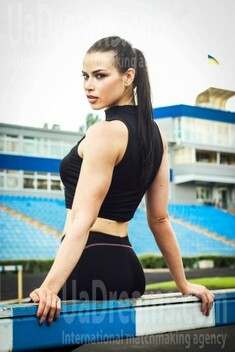 Our personal opinion of this Lady
Lady Tonya is the best combination of tenderness and confidence. She is responsible and easy-going, her smile is cheerful and charming. She is a versatile lady with many interests and looking for intelligent and interesting man whom she will make feel special and the only one. :)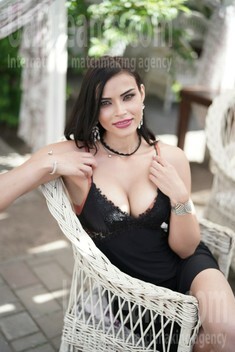 My future goals are
I have lots of plans on my mind, but I would be glad to correct everything according to the changes in my life and also my future husband, because I believe that people need to listen to each other, share ideas and create something special for both! :) Generally I am concentrated mostly on my self-development and I am sure that family sphere would be one more direction for me to do that. I like to feel the balance of soul and body, and I would like to grow also in my profession, to become a great stylist.
Get a much better idea of the lady's personality!
Discover her life and secrets no other men know :)
It's intriguing like finding an unknown world...


The type of man that I desire
It is not possible to predict whom my heart will choose. I believe that people match each other not because they are someone, but because they have special kind of chemistry and desire to build relationships. But all in all I would like to find a mature man, who is responsible and not scared to have strong relationships based on love and respect. ;) I like generous and kind men, who ready to protect his lady and spoil her. Who likes to develop together with his partner and share the part of life with her.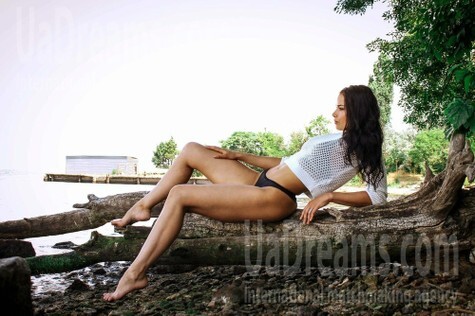 About my family
My family is friendly and open. It is the example of happy relationships between people for me. I am the most close with my mother because she devoted her life to us and gave me the lion's share of knowledge I have now. She gave me the base of being myself. :) I love my grandmother very much and I keep good reminiscence of her because now she is not with us. I have an elder sister Katya, she is 30, and she is a happy mother and wife now. I have my sweet 3 years old nephew and I love to spend time with him, he is my little friend and protector. :)