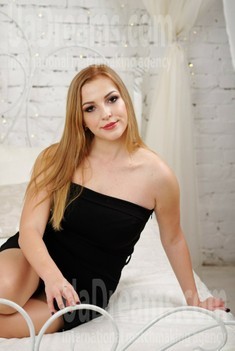 About my family
I was born in Zaporozhye and I`m the second child in the family, I live with my mom and my older sister. Unfortunately my father left us when I was 2 years old, so my mother brought up us only by herself. I can`t say anything bad about my family, because we are all like best friends, we can tell everything to each other and I never hide anything from them. What else can I say, I love my family!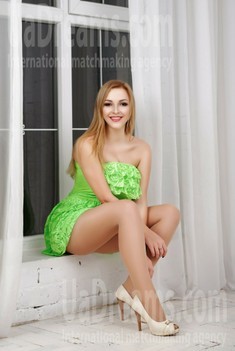 How would I describe myself
I`m a very positive person, who loves children, also I`m a woman who knows what she wants from life!)
See her fascinating movements and charming smile...
Feel as if it was your first date with this lady — it is worth 1000 pictures!
Watch this video for FREE
My future goals are
My biggest dream is to find my future man and to build a family. I want to spend all my time with my future man. I would like to build a strong family with healthy kids. The main thing for me is to make all members of my family happy, what can be better than seeing smiling faces in the morning? I think, nothing ;)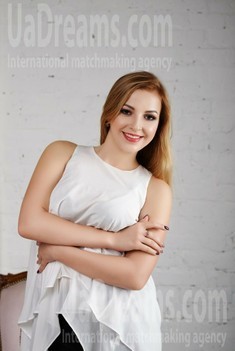 Get a much better idea of the lady's personality!
Discover her life and secrets no other men know :)
It's intriguing like finding an unknown world...


Get a much better idea of the lady's personality!
Discover her life and secrets no other men know :)
It's intriguing like finding an unknown world...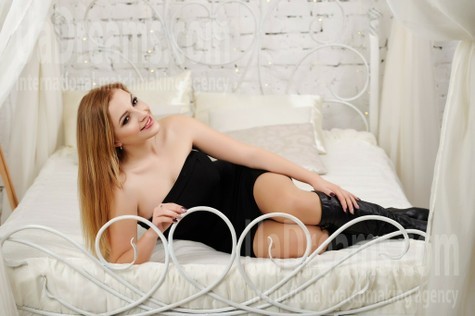 Our personal opinion of this Lady
She is a kind, cheerful lady with serious intentions,who is ready to build a family.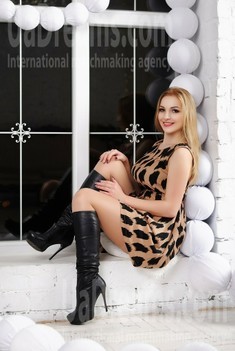 My typical day
I`m a student, so every day I wake up early in the morning and start my day with a cold shower, breakfast and hot tea, then I go to the university, I like studying and I have a lot of friends there. After university I usually spend time with my sister, she is my best friend, we can go for a walk, or just stay at home to watch a movie, we are always together and we always have fun!)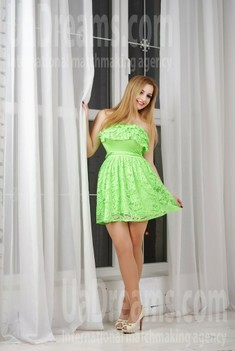 What I do in my leisure time?
I have a lot of ways to spend my free time, but often I just prefer to stay at home to read a good book or to watch a movie. I like romantic stories in movies and books, when I read them I dream that one day this will happen with me too. Also I was studying at the music school, so I can play the piano, I think, I`m a creative person, music often helped me in my life, with music I learned to find unusual solutions from different situations! But don`t think that you will get bored with me, I`m ready to share hobbies and interests of my future husband. I`m open for new activities!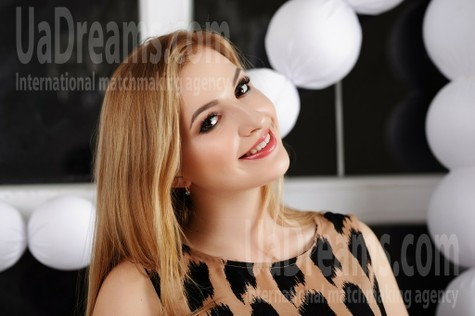 Domestic abilities
As every woman I like cleanliness, so our house is always clean, also I like cooking, can you imagine a family of 3 women? Every domestic ability is like a competition, so I`m good at cooking, so would you like to taste some of my dishes? I like to decorate my home with small things, it`s my passion))
The type of man that I desire
First of all, I think, that strong relationship starts from friendship, so I want to be a friend for my future man, because only in friendship people can trust each other. I`m eager to share every moment with my future man, and I hope he will do the same. I think, that in love there is no place for egoism, I want to find support, warmth and trust in my future man and I`m ready to give all these things to him too.