The type of man that I desire
I don't believe in an ideal man or Prince... We need to accept each other as we are in relationship... But I want to find my right man who will complete my heart... Love makes people ideal for each other, do you agree with me? I wish to meet a kind and interesting, smart and confident man with a good sense of humor and loyal heart!! I cherish loyalty so much in relationship!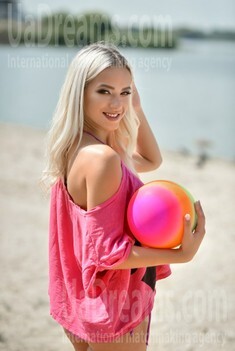 Our personal opinion of this Lady
This lady believes in love, believes in honesty, believes in kindness... She believes in happy life without conflicts and evil!! She is a determined lady! She is like a ray of sun which lights everything around!
See her fascinating movements and charming smile...
Feel as if it was your first date with this lady — it is worth 1000 pictures!
Watch this video for FREE
My future goals are
I want to wake up a happy person every morning! I would like to find happiness in my life, and I would like to share this happiness with my beloved man!!! Life is really empty without Love, success is impossible without faith or support of a beloved person... Let's create our successful and happy life together... I wish to become a loving wife and a caring mom, it is woman's happiness for me! It is my main life goal! Let's reveal the taste of happiness together)) It can be a very delicious and sweet way) Walk with me) Hold my hand!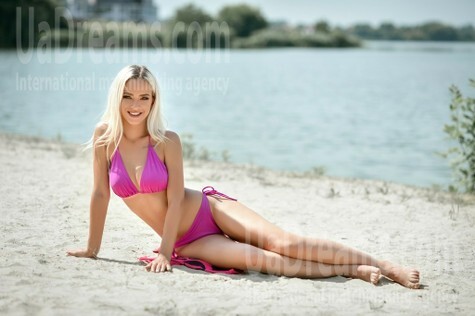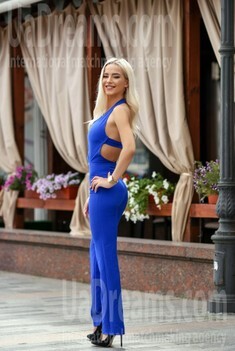 What I do in my leisure time?
Leisure time is necessary after hectic working days... I adore to share my free time with my family and friends! I visit Gym regularly, I like to keep fit... Physical activities help me to get more vital energy too) I like to spend quiet time at home with a good movie or listening to my favorite play list or doing home chores, but I also like to stay outside, I like to visit some nice exhibitions or festivals, have walks in the park with yummy beverage) Would you like to relax together??? I wish to spend a lot of free time in beloved arms) Keep your hugs for me)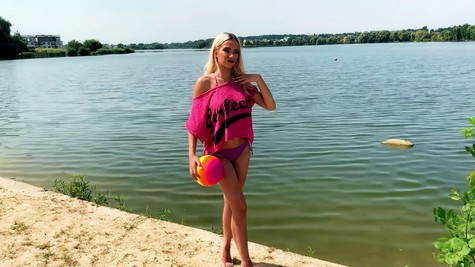 Get a much better idea of the lady's personality!
Discover her life and secrets no other men know :)
It's intriguing like finding an unknown world...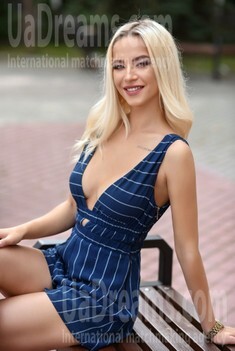 About my family
I was born in an average family...I have caring parents, I am grateful to them for my life and my values...I have smaller brother and sister, I am an older sister for them, I do my best to be a good example for them) We adore to be together, have family evenings, picnics and BBQ close to nature, share festive time, exchange gifts) I know what happy and united family is) I am a blessed daughter) I know that my parents will warmly greet my man!! I also have a cute small dog, he is my sweet Gucci)) He is my little fluffy Joy)
How would I describe myself
It is the hardest thing to describe yourself, but I wish you could reveal my inner beauty and my personality! I am a very cheerful lady who treats people with respect and dignity, I am always ready to help and encourage people in need! I appreciate people's honesty, sense of justice and intelligence! I like to laugh and joke. I understand and appreciate sense of humor. I wish to live, laugh and love...Do you have the same wish??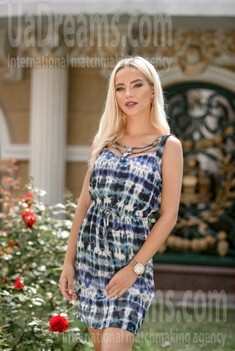 My typical day
I start my days with morning exercise, shower and healthy breakfast) I adore cooking yummy cereal with fruits and yogurt, have a glass of fresh squeezed juice or a glass of magic latte coffee) Then I rush to work... I have a long working day till 8 p.m. My evenings are quite during working days...I wish to return in beloved arms one day, spend romantic evenings in our home, make plans together, share some worries and solve troubles) Routine is happier together, do you agree with me? Do you need a nice and hardworking, cheerful and attentive blond lady in your routine???