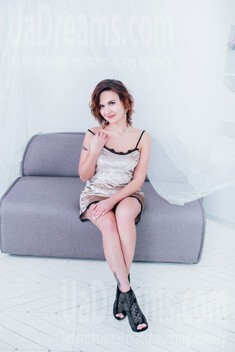 Our personal opinion of this Lady
She has a good sense of humour and she is very serious in her desires.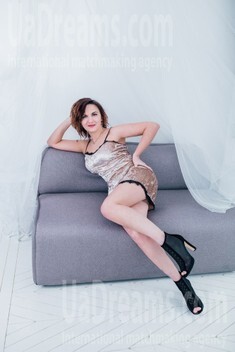 My typical day
I get up at 6 o'clock in the morning. I go out to walk with the dog and to make small gymnastic. My working day starts from 8 o'clock and I am free after 5 pm only. After my work I come back home and cook something. After it, I help my son with his home task, then we do something together, watch TV or just talk. We go out to walk with the dog before slеep.
See her fascinating movements and charming smile...
Feel as if it was your first date with this lady — it is worth 1000 pictures!
Watch this video for FREE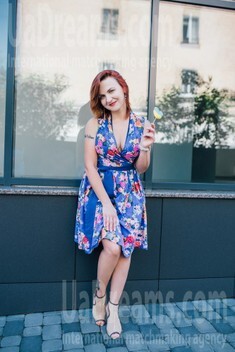 The type of man that I desire
I think that the man should not be of certain type. It is not very important for me. The most important thing for me is that he should be interested in me and in the relations with me, he should be open to give and to receive.
How would I describe myself
I am a kind, reliable and understanding lady. I have good sense of humor also)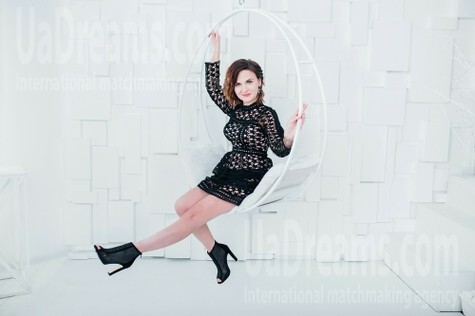 Domestic abilities
I like to do everything about the house. But most of all I like to water flowers. I have lots of them and I relax when I take care of them, when I see new flowers or leaves in the pots.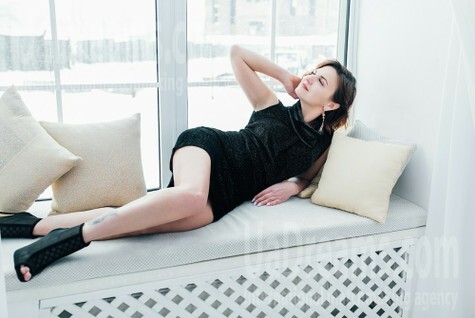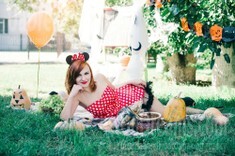 What I do in my leisure time?
I like to spend my leisure time with my sons and with my friends. We like to go to the bank of the Dnipro River, just to walk or to make BBQ. I like to visit my relatives. Cooking is my second favorite activity, I can be your best chef who will cook you the dish you like most of all, are you interested?)). Reading books is also very interesting for me. Sometimes I visit a gym.
About my family
My family was very friendly. I love my grandmother most of all. She was able to gather all the members of the family together. I miss that time when the whole family is together. My sons are my family for now, we are very friendly and they support me always.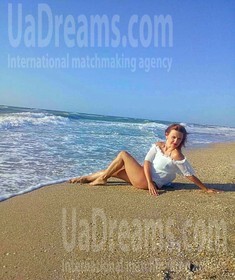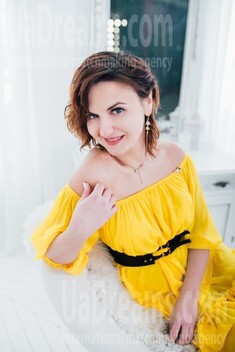 My future goals are
As I came to this agency, I hope to build a strong family with its own traditions and goals. Relations, which will bring mutual joy and happiness. The most important is understanding and respect. Want my guys, I mean my sons and my future partner, to feel the best with their happy mom and wife.