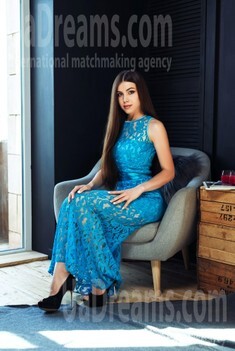 My typical day
I like to wake up early. I usually wake up at 7 o'clock in the morning. I take a shower and do some exercises. After that, I have breakfast and go to my work. I like my work, so it brings me pleasant emotions. Working in this direction, I get communication with interesting personalities, colleagues, which also contributes to my professional growth. I like to visit gym and give it enough time after my work. I like to be active, I like to keep a healthy lifestyle. After that, I hurry home because there is a grandmother waiting for me with a delicious dinner or a sweet dessert. I can afford to eat sweets since I'm a big sweet tooth. And if it is cooked by my grandmother, then it is very delicious! I like to read books in the evenings, I like to write songs and conduct emotional conversations with my family.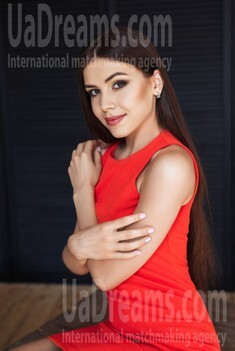 Domestic abilities
I like cleanliness very much and therefore I like to keep my house beautiful, neat and cozy. I like cooking for my family and I have a lot of recipes. I do not know why many people think that it's boring, but it brings me pleasure!
See her fascinating movements and charming smile...
Feel as if it was your first date with this lady — it is worth 1000 pictures!
Watch this video for FREE
How would I describe myself
I can characterize myself with a flower of an orchid. Orchid is an ancient and very beautiful flower. It is considered as a symbol of chastity, sinlessness, impeccability, grace, enchantment and unity. Prejudice about the orchid is huge, but many of them are based on life experience, and therefore they should be trusted. Do you want to know what I am?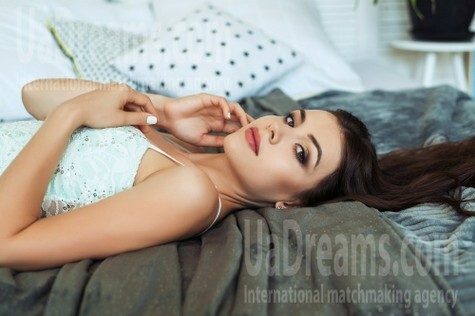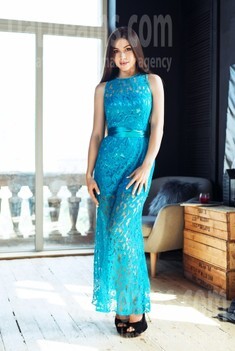 The type of man that I desire
I dream to have a big family. I am sure that I will find on the path of life such a man who will share my desires. I am ready to become a faithful and wise wife, to share with him all the joys or sadness, my love and passion. I dream to be one happy woman with him, one soul. After all, this must be a real woman. Mutual understanding and respect are the foundation of a strong and happy family. I want to see in my man such qualities as sense of humour, calmness, love, wisdom, neatness. And it is very important for me the inner world of my man! He also must be a real gentleman without lies.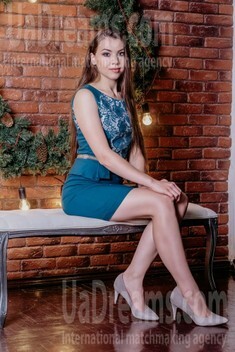 Our personal opinion of this Lady
Anna has a very clean soul and an open heart. She is very positive, purposeful and talented. She likes to be active, she likes getting to know new people. She is very interesting in communication and despite her young age, she wants to have her happy family and be happy in it.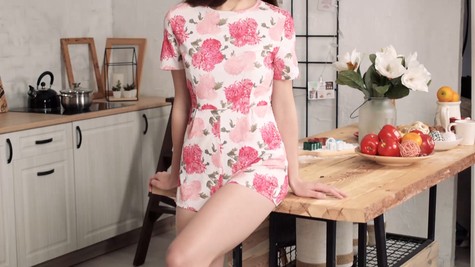 Get a much better idea of the lady's personality!
Discover her life and secrets no other men know :)
It's intriguing like finding an unknown world...


What I do in my leisure time?
All of us are bound to music. Someone prefers a particular style, and someone is just a music fan. Someone likes heavy music, and someone prefers classical music. Tastes differ. Someone likes simply to listen to music, and someone likes not only to listen but also play. As for me, I like both. What do I do in my leisure time? I prefer to play the guitar. But, many people ask me "Why have I chosen the guitar?" Everything is very clear. When I take the guitar, I feel the inflow of force and a true pleasure. The guitar is a very beautiful musical instrument. I take the guitar when I am sad or want to sing something. I cannot imagine my life without music in any of its manifestations. Do you want to listen how I can play my guitar? I also like to visit gym, watch interesting movies and read interesting books. I like to be positive and I like to do everything with a smile!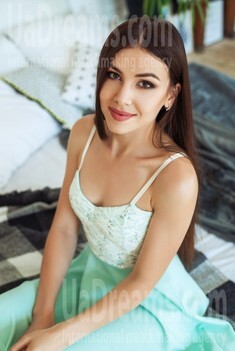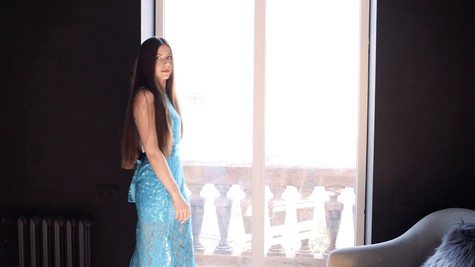 Get a much better idea of the lady's personality!
Discover her life and secrets no other men know :)
It's intriguing like finding an unknown world...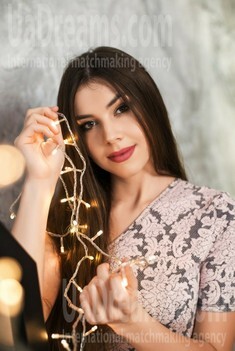 My future goals are
Family is the most valuable thing in a life. There comes a time when everyone thinks about what it will be like. When I was a child, I was playing with my dolls and imagined my future family. As for me, I want to have my happy family and be a good mother in my life. These are two important things that I want to have. For me, children are such a real happiness! I want to know that my love has a continuation. And the embodiment of this continuation is a small copy of a beloved person. I'll prepare breakfast for them in the morning. And it is a real happiness to cook for the big and strong family! Agree?
About my family
My family consists of 5 people. They are my mother, father, sister, my grandmother and me. I grew up in an ordinary family, but the most trusting relationship I have with my grandmother. Since my parents were forced to work very actively, she was near me. She is not only my friend, she is my support too. We have tradition to celebrate all holidays with my family and it will always be a lot of good food, a lot of fun and laughter:). I dream of a happy family, in which will be harmony, love, respect and trust!