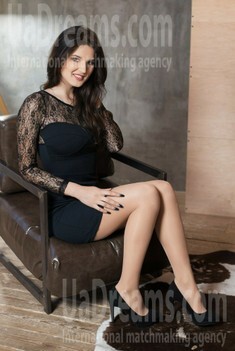 What I do in my leisure time?
I prefer spending over half of my free time alone, and the rest with my friends and family. I like skating, visiting the cinema, drawing, visiting gym. I read and think a lot. Reading helps making the time I spend with others richer. I like to develop myself physically and morally. So my leisure time can be quite active.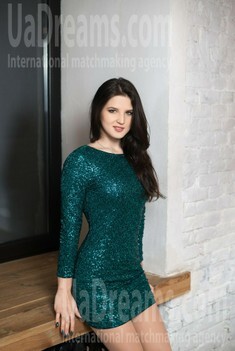 My typical day
My day starts early at 6.30 a.m. After hard work I have time for myself. Now I'm working at the factory that produces alcoholic drinks. I dream to change it. So after work I visit different companies in search of a better job for me. In the evening one can find me in gym.
See her fascinating movements and charming smile...
Feel as if it was your first date with this lady — it is worth 1000 pictures!
Watch this video for FREE
About my family
There are 5 members in my family. I have very careful parents and two lovely brothers. I have the best example I always have in front of my eyes when I try to imagine my own family. I always know where I can have support and understanding no matter when I need it. My family is my treasure.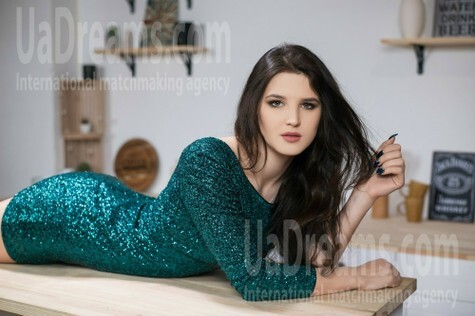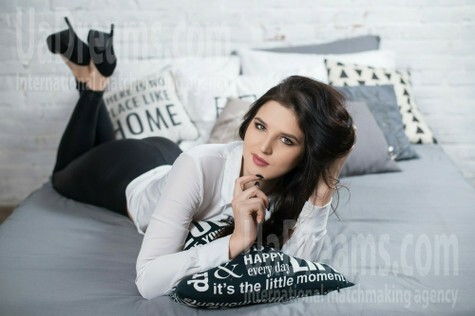 The type of man that I desire
I guess would be immediately impressed by the man who is ambitious, sensitive, attentive, with good sense of humor, clever and strong. Also I would like to discover more wonderful traits with time. The main thing to feel the man's desire to be exactly with me and to create our future as a united team. At the same time, I realize that there could be demerits. If one fell in love for real he/she accepts a person as he/she is. Do you agree?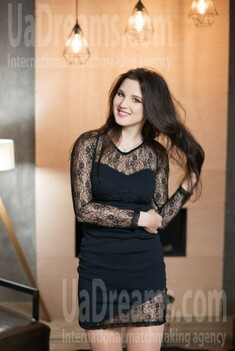 How would I describe myself
I'm creative optimist.
Domestic abilities
I like cooking at home. I take pleasure in sharing what I make, and I like particularly making cakes for my family members.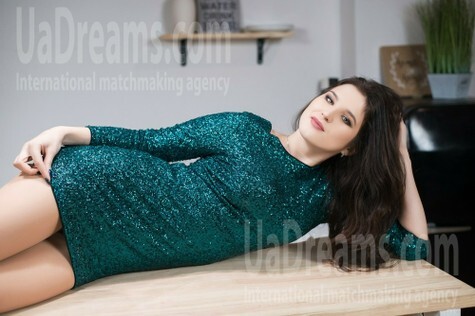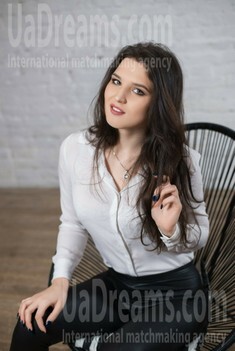 My future goals are
I would like to understand my mission in this life. I want to become happy, to create my own family. I hope to find a good job and to travel a lot. I would like to make many discoveries.