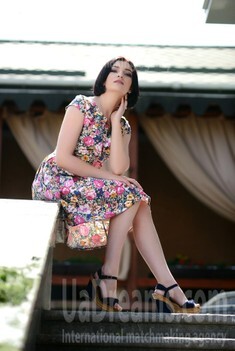 What I do in my leisure time?
The most favorite thing I like to do in my leisure time is to dance :) with my little boy :) It is that activity he likes the best :) and I adore to enjoy it together with him :) It is really funny and cute to watch our dancing :) And if you also like to dance you could join us one day... It would be really great :) I also like sport and I do my best to keep myself fit - you can look at my photos and can see that it is true :)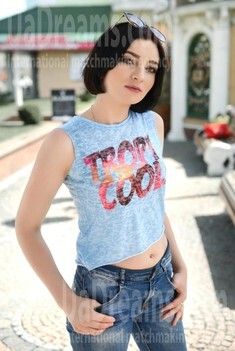 The type of man that I desire
I really want to meet a mature wise man, who is experienced and who has much to tell and to teach. I am not afraid of the age difference. I want my man to be older and smarter than me because I am ready to listen to him and follow his advice. I am not looking for a father for my son but I will be happy to have a good example of a real man in his life. And I will be happy to become a good friend for his kids :)
See her fascinating movements and charming smile...
Feel as if it was your first date with this lady — it is worth 1000 pictures!
Watch this video for FREE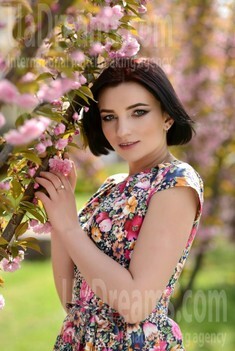 Domestic abilities
Most of all I like to cook and to bake! I adore chocolate cake - it is my favorite sweets - and I like to bake it on weekend :) My son is a sweet tooth also and we like to enjoy a tasty chocolate cake all together with tea or milk :) And we will be happy if you could join us one day :)
About my family
My family is my son and my parents. We are a small family but we try to stay all together and support and help to each other in everything.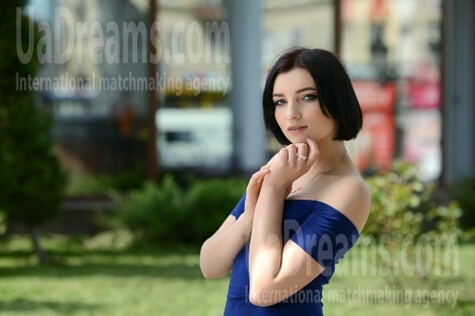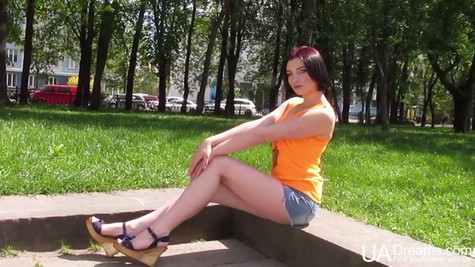 Get a much better idea of the lady's personality!
Discover her life and secrets no other men know :)
It's intriguing like finding an unknown world...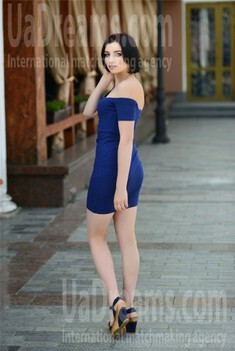 How would I describe myself
I can not say I am unique... I am a simple woman who had a sad story in life. But I am optimistic person and I think that every bad experience is also experience... and it teaches us to be smarter and makes us stronger.
My typical day
Most of my day I spend at home and the main job for me now is to take care of my boy. I cook for him and I play with him... and I do my best to be a really good mother :) I am also a hairdresser and I have my clients. When I have a call from one of them I go to their home to do my job - I make people more beautiful :) It is the main reason why I decided to become a hairdresser and I like my profession very much!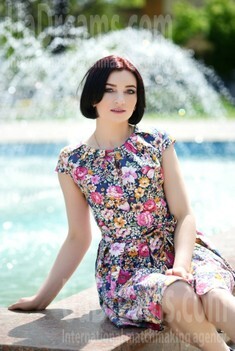 My future goals are
I guess as every woman I dream to be happy... I do not dream about any treasures but only about simple woman's happiness. It is simple and very difficult at the same time - because I know that I need only my soul mate by my side for it... and I realize that is is not easy to find him. It is the reason why I am here on the foreign site and why I am looking for the man abroad - I want to do everything possible to meet Him... and I want to be sure I did everything I could to find Him in this huge world!!!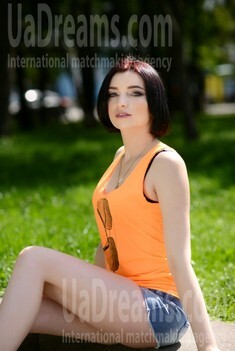 Our personal opinion of this Lady
Anna is kind and open-minded person, she is faithful and sincere, very tender and sensual but strong and devoted at the same time.