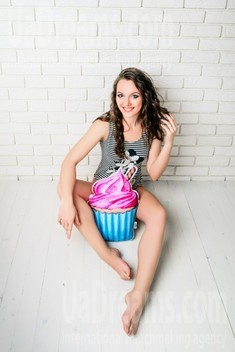 About my family
I have a very fun and friendly family. On every holiday we are always together. In our spare time, we drop everything and go out of town for family gatherings. We love outdoor activities. Play different games, for example, badminton or tennis. In the evening, we start a campfire, sing songs and play the guitar))
See her fascinating movements and charming smile...
Feel as if it was your first date with this lady — it is worth 1000 pictures!
Watch this video for FREE
What I do in my leisure time?
I am a creative person. I like to listen to the music, especially pop and jazz. Also I learn to sing songs professionally because I love to sing a lot. I do not like the hustle and bustle so hiding reading interesting books. I like to watch documental movies and ride a bike and motor. I am engaged in the art of photography. I like Judo. It helps me to feel healthy and be in a good shape))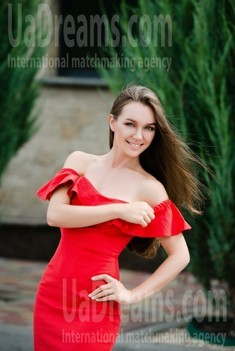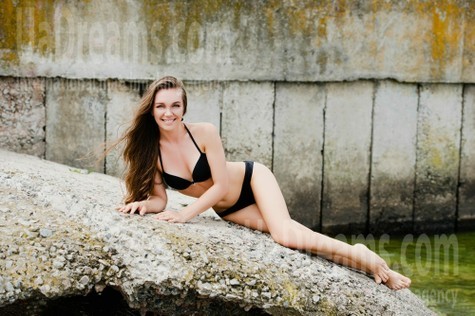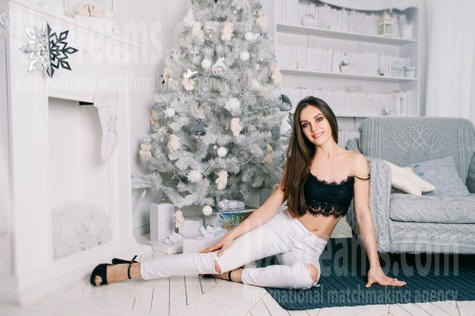 My typical day
My typical day - it's not just home and work ... Every day is like a previous one. Activity begins early in the morning. I do not like to sit in one place, so all the time I try to do a lot of interesting things)). In the morning - cup of coffee, morning exercises, then a favorite work, evening gatherings with family and friends, or a cup of tea with reading an interesting book.
See her fascinating movements and charming smile...
Feel as if it was your first date with this lady — it is worth 1000 pictures!
Watch this video for FREE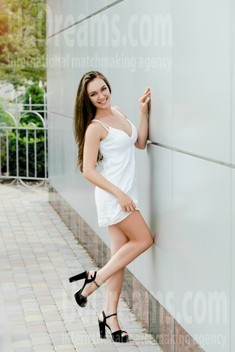 How would I describe myself
I'm soft and gentle, honest and sincere, sexy and passionate ... I am very romantic, one man woman. Family oriented, loyal and caring. Very responsive, supportive. Next to me a man will feel loved. I consider myself a pretty girl, but with a peppercorn.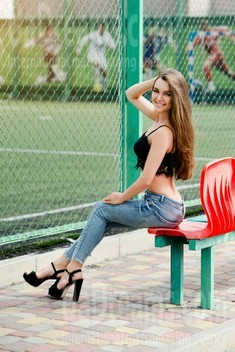 Our personal opinion of this Lady
A very interesting girl with great charisma))) Very sensitive and kind. Lady-peppercorn.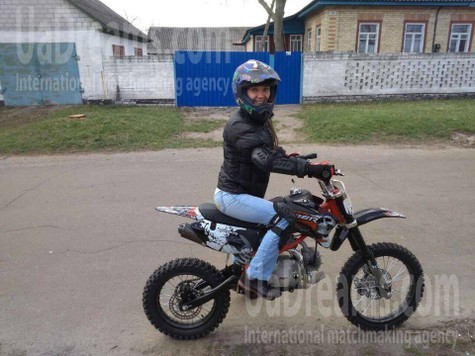 My future goals are
I want to get new knowledge and experience, develop those qualities as a professional. Further, respectively professional and career growth. Building family relationships for the future, a large and strong family. Many travellings with my beloved husband.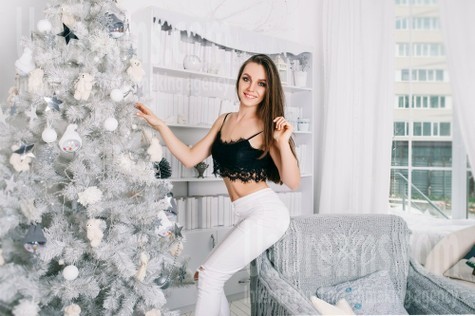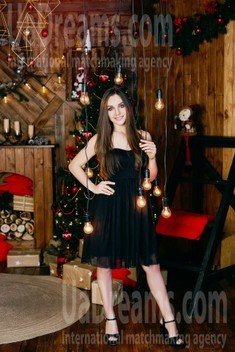 The type of man that I desire
I would like to meet a reliable, caring, honest, well-educated man with a sense of humor. With a positive view of the world. Easygoing man)) who can get away from the bustle of the stone walls of the city. I want to find my true love and best friend, the one who will share my interests.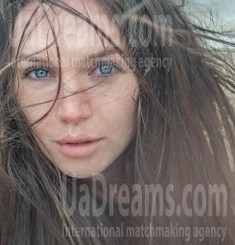 Get a much better idea of the lady's personality!
Discover her life and secrets no other men know :)
It's intriguing like finding an unknown world...


Domestic abilities
I like to do home work)). I love to cook, especially different sweet dishes to indulge my relatives and friends, cleanlining the house. Also I have a lot of flowers that I love to take care of.