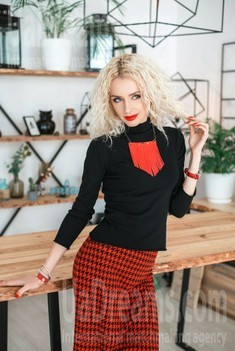 What I do in my leisure time?
This is a great time when you can escape from daily haste and affairs, stop and breathe new strengths, get inspiration and go to see new adventures called life) In my free time I like to read books ... my favorite one is "Emotional Intelligence" by Daniel Goleman ... I also like to watch movies, spend time with family and friends, because these people give us so much happiness. I am an active girl and sport is an important part of my life, in a healthy body - healthy mind) And I also love to travel ... this is the best thing that people have invented))
See her fascinating movements and charming smile...
Feel as if it was your first date with this lady — it is worth 1000 pictures!
Watch this video for FREE
See her fascinating movements and charming smile...
Feel as if it was your first date with this lady — it is worth 1000 pictures!
Watch this video for FREE
Get a much better idea of the lady's personality!
Discover her life and secrets no other men know :)
It's intriguing like finding an unknown world...


About my family
My family is not so big .. but strong and reliable ... my mother is a biochemist, a father is a teacher at the university ... I also have a brother, he is 12 years older than me ... My parents live in marriage for 55 years, and for me they are an example of a married couple. They grew up in love with me and my brother and brought many important values — one of them: to support each other in any situation. In my family, I value most of all love, respect, and support and I want it to be like that in my future family)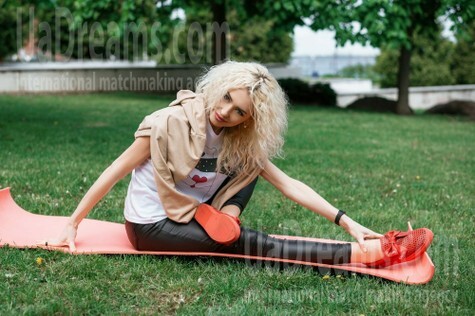 The type of man that I desire
I am looking for a middle-aged man, medium physique... who looks after over his health and figure ... it is desirable that he does sports and tries to get everything from life) I would like to see a man who stood up as a person and an expert in his field, loves to actively spend his free time, learn something new ... I appreciate kind, generous, sympathetic and intelligent people ... I hope you are so)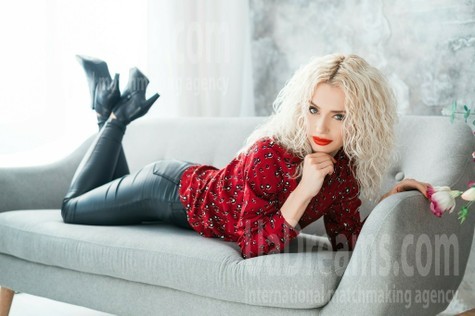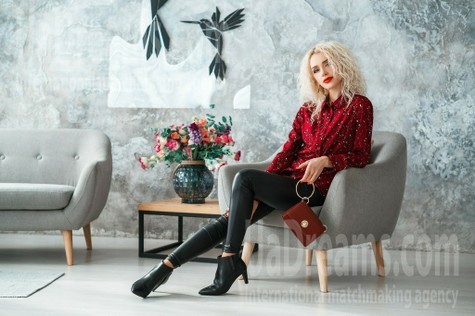 How would I describe myself
I have my own trick - I am not afraid of changes and always open to the new ... after all, only the best lies ahead! And I can be your guide, I have visited more than 20 countries of the world ... this is a great experience and an ocean of impressions, so we will have something to talk with you about. And I also love black chocolate, green tea, and coffee ... do you want to know me more ?? .....You have a chance)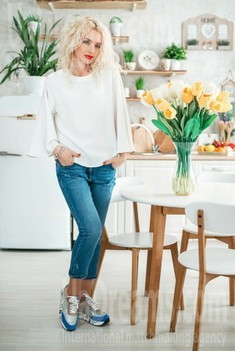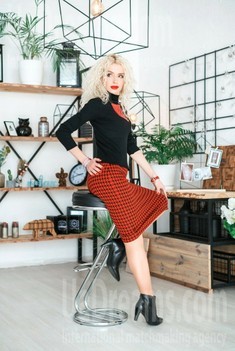 My typical day
Of course, an awakening with a good mood and positive thoughts ... the way morning starts the way the day will be)) I try to do morning sports, then I take a shower... It`s a pity to be alone .. nobody will scratch my back)) Then I get ready for work, and go by car ... I have my own car and it makes my life more comfortable) The working day passes quickly, I have a good and happy collective... after work I can do household chores or go for a walk if the weather is nice outside or there is a pleasant company) On the weekends, I do the cleaning in the apartment, prepare delicious dishes, do self-development, and communicate with friends and family.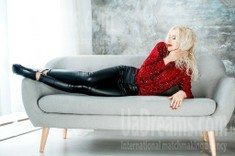 My future goals are
My goal is to be happy at all 10000% ... and without the second half it will not be realized, so here I hope that I can find my absolute happiness) I also strive to acquire harmony in all spheres of my life ... and I will achieve it...I promise)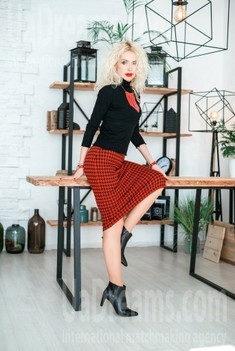 Our personal opinion of this Lady
A realistic, determined and interesting lady who will not be boring and will be able to brighten up the loneliness of any person ... with a good sense of humor) Appreciates and respects family values, consciously wants to start a family and find complete harmony in life.