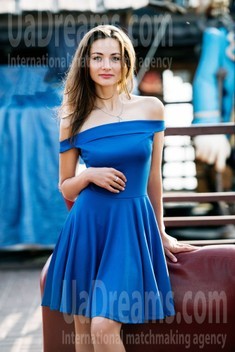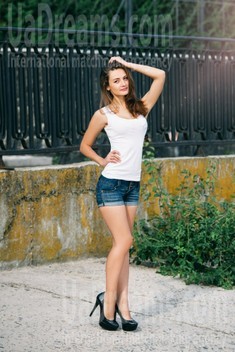 My future goals are
I think that my main goal is to have a good and friendly family. I want to feel that we have harmony, trust, respect and understanding in family. I want to live my whole life with beloved husband who loves and respects me, keeps me faithful and does everything to make me happy, and I will do the same for him. I want to have 2 kids, at least))). Be a good mom and wife and have some family business, maybe beauty salon. I want to help orphans. And plan to give a part of money from family business to asylums.
See her fascinating movements and charming smile...
Feel as if it was your first date with this lady — it is worth 1000 pictures!
Watch this video for FREE
About my family
I have a multi-cultured family. My mom is from Kazakhstan, and my father is from Poland. I have 5 years younger sister, she lives and works abroad. We have good and close relationships in our family). I think that my family is a good example that it doesn't matter where are you from and what culture you have in your family, when you are with the right person you feel happy. My parents are so different but at the same time they are so happy. I think that my family gave me some spank to join this agency and try to look for my destiny abroad.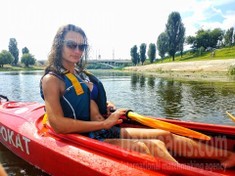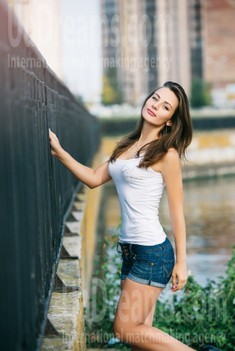 The type of man that I desire
I am looking for a true and serious man. He is calm and reacts normal to all circumstances in life, he is self-confident, that's why he is not jealous, he is a worthy man, and he does not allow to show rudeness towards me and towards our children, but at the same time he can protect us. He is a good owner, a person who constantly develops and strives for the better for us to live in prosperity and allow ourselves everything we want, but at the same time he spends time with me and our children. He is an excellent example for children and a good and caring father.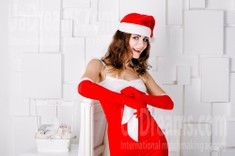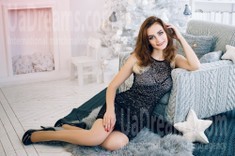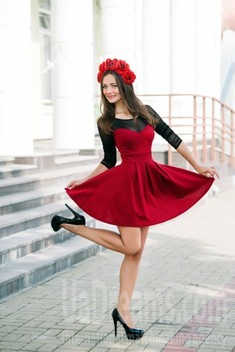 My typical day
I work from early morning till late night. I have to tell you that I am busy all the time in my daily real life, but I still have some time for virtual life and hope it will help me to find my man. I am sure if I have man it will be a good motivation to organize my day in another way and have less time for work but more for private life. I am an early bird, I woke up every day at 5 or 6 am, and do some morning procedures;), cook breakfast and get ready to my work). I work till 6 or 9 pm, it depends on my working schedule. But even afters busy and hard working day I am always active and in a good mood at evening). My friends say that I have some secret batteries in my chargers)).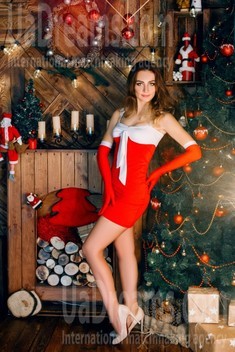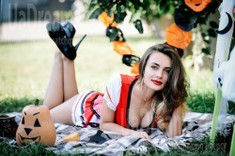 Domestic abilities
I have to tell that I like to do any housekeeping work. But I hate to wash windows))). But at the same time I do it regularly))).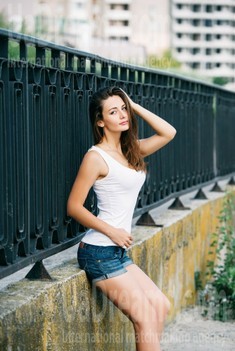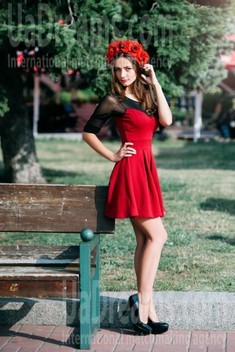 How would I describe myself
I am a simple, extra positive and optimistic lady). I know what I want from life. I know that I will make my man the happiest man in this world. I need a serious man, who wants to create a strong family. So, if you are such person you have to write me right now. Life is so short and we have to use it wisely and use every chance given by life;).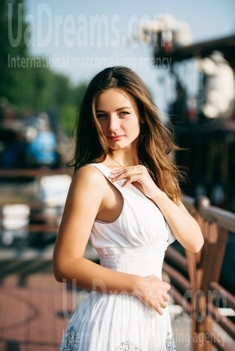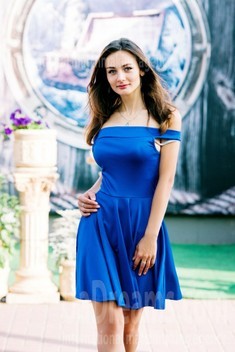 What I do in my leisure time?
I am a very active person). I am fond of nature and outside activity. I love water a lot. In summer time I love to go to the river) I am a good swimmer). At the same time I like some calm activity as bead embroidery, trainings in psychology and business. I go to the gym twice per week and sometimes visit classes of poll dancing...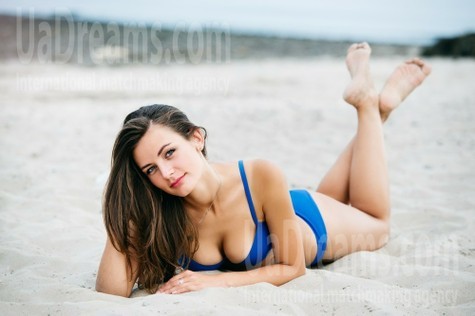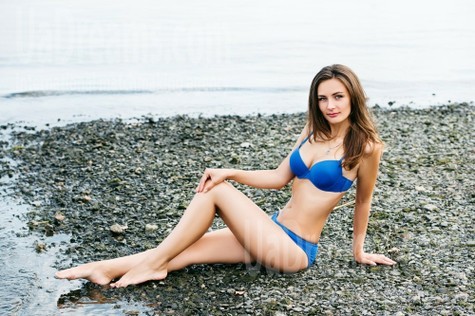 Our personal opinion of this Lady
A very nice lady, with serious intentions. She knows what she needs and wants, with a charming smile and a good sense of humour