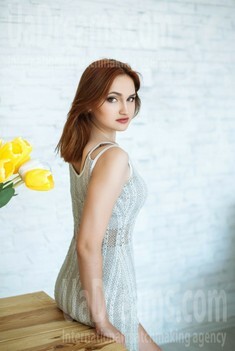 About my family
My family consists of five people. My brother is eight, and my sister is twelve and my other brother is thirteen. I am very happy to be in my family, I love them very much, and they are the best people in the world. I was born in Ukraine, and lived there my whole life. I appreciate my family's understanding way. We believe in each other always, and in many situations we are there for each other. I am very close to my mother and my stepfather. I can talk to them about anything, and they always make the right decisions.
See her fascinating movements and charming smile...
Feel as if it was your first date with this lady — it is worth 1000 pictures!
Watch this video for FREE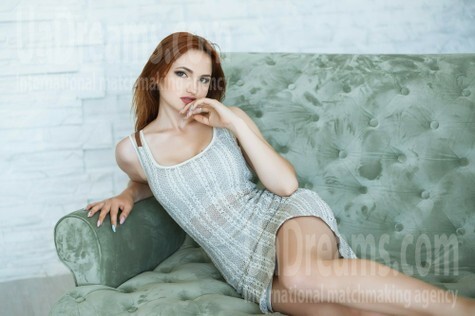 The type of man that I desire
It is important for me to find someone who understands me. Understanding is something very intricate, takes time and patience. But most of all, I think that understanding is a feeling that comes from alone. I don't want to spend my life looking for this, but I am very positive that it will come. Life is full of adventure if you just don't look too hard for it. If it just happens to find me, then I would be very happy if my man is caring, intelligent, kind, honest, gentle, sympathetic, humorous, creative, romantic, daring, and ready to build a strong relationship.
Get a much better idea of the lady's personality!
Discover her life and secrets no other men know :)
It's intriguing like finding an unknown world...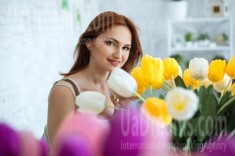 What I do in my leisure time?
I am a very literary person, I enjoy all forms of writing. I love poetry, novels, and anything I can get my hands on. Knowledge and learning is a form of growth and it is very important for me. I also think that nature, and its surroundings are very important for us, and the next generation. I love flowers, especially roses, lillies, and tulips. I was interested in gardening, since my childhood. I want to take the time that I have for my friends, and enjoying life with them, and traveling. I also love meeting new people, and seeing what the world has to offer.
My typical day
Typically, I like spending my days being productive. Sitting around and being lazy can be enjoyable once in a while but I don't want it to become a regular thing. I like developing and try new things every day. I've started doing yoga, and I enjoy it now. I like the peacefulness that comes with feeling one with your body. When I do yoga, I feel I can look at my life with a fresh outlook on things. In general, I feel it's a good sport, and it keeps you fit, both mentally and physically. I go to university and spend my free time with friends.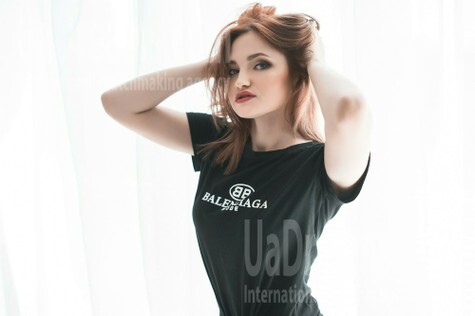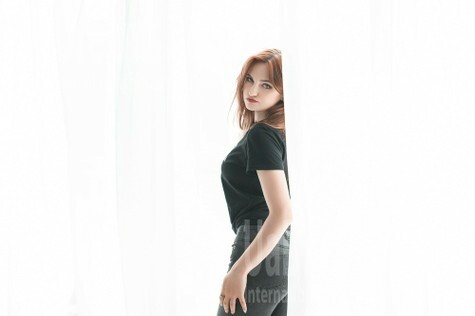 How would I describe myself
I know what I want, and I have strong opinions about my future. I want a perfect world where everyone helps each other. I hate greediness, and what it does to our planet. In my life, the most important thing is what people surround me. I believe I am sincere and kind and I believe these qualities are rare in our days.
My future goals are
Every day is a chance for us to grow as human beings and as individuals. It is actually what our lives are about. I want to grow with each day, and continue to improve myself in all respects. I want to change other people's lives, look into the future and make the world a better place, today and tomorrow. I forgot to mention I am a big animal person, I am interested in opening an animal shelter and maybe also a flower shop. I would like to learn how to play the piano, learn how to speak a few different languages. Also, I would like to buy some nice cars for my dad one day, we both like fast cars :)
Domestic abilities
I enjoy cooking and trying new dishes. Food has always been important for my family and me. We like to eat and I want to be the one cooking for my family one day :) As I mentioned before, I like gardening, and I am very good with plants. I can take care of indoor and outdoor plants. I clean regularly, a hygiene, both personal and household, is important for me. I am not obsessive, but I like to keep a clean house, and I need organization to keep a clean mind. I have a cat that I look after, and play with on a regular basis.
Our personal opinion of this Lady
She is a nice, open-minded lady. She is easy going and can make friends easily. This lady seems to have a special connection with people. Karina also seems to know herself, which is important in being able to help other people, and bring harmony into a family.