Birth Date
Height
Weight
Eyes
Hair
Build
Glasses
She is
Smoke
Drink
25 December
165cm 5' 5''
54 kg 119 lbs
blue
brown
petite
No
right-handed
No
Socially
Field of activity
Administrative
Occupation
Caretaker in the kindegarten
Marital status
Divorced and I have children / 2 girl
Children age
15 y.o.12 May3 y.o.4 August
Want to have children?
will decide with my husband
I'm looking for
Marriage, Romance, Relationship
Birth Date
City
Height
Weight
Eyes
Hair
Build
Glasses
She is
Smoke
Drink
I'm looking for
25 December
165cm 5' 5''
54 kg 119 lbs
blue
brown
petite
No
right-handed
No
Socially
Marriage, Romance, Relationship
Field of activity
Administrative
Occupation
Caretaker in the kindegarten
Marital status
Divorced and I have children / 2 girl
Children age
15 y.o.12 May3 y.o.4 August
Want to have children?
will decide with my husband
What I do in my leisure time?
I love to rest from the hectic world and domestic tasks by taking care of my flower garden. I like to go for a walk in the countryside, have a picnic and some activities with my children. We play volleyball, badminton, and just love to spend time in nature. Therefore, I and my children love to play with our pets, sing and dance, and just have fun. Also, I love to make time for myself, watch movies, take a candlelight bath, just relax, listen to music, and do girls' things taking care of myself. I like to write poems in my leisure time.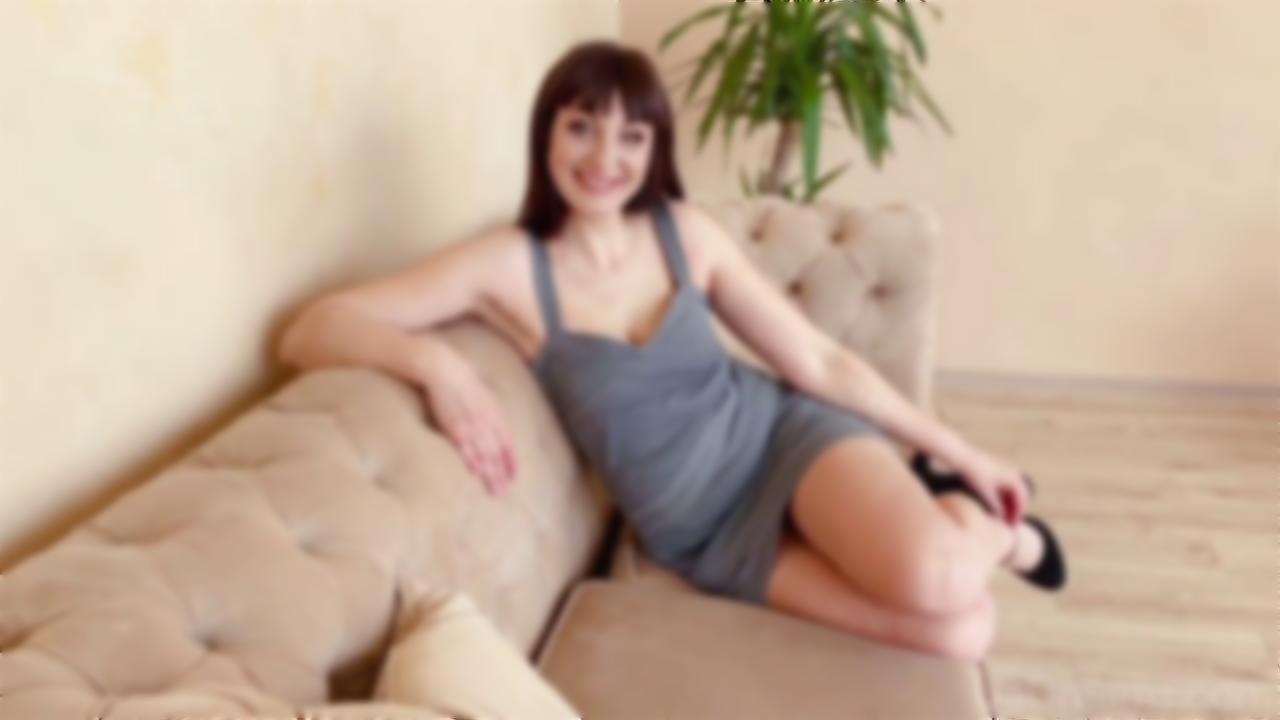 My future goals are
My main goal is to create a strong wonderful family, where I, my beloved man, and my children will be happy. I want to travel with my man, explore new horizons, get joyful moments and create pleasant memories. I would like to be confident in the future and have a simple calm life. I'm a good housewife and my man will feel like a king with a full stomach in a cozy and neat home. :)
The type of man that I desire
I want to meet a decent man, who value me and will desire so much to create a family with me where is the love and happiness of living, where the flame of love never goes out, where we are one unit with him. I desire my man to be responsible, kind, and caring. It is important for me to have a strong shoulder - the man whom I can always rely on.
About my family
I was raised in a family where there are always respect, mutual understanding, kindness, and the desire to keep the family together and to strengthen it. I have a friendly and big family. My mother, father, and 3 sisters are very close people to me. They always understand me and never judge me. I value it very much, and I am eager to create such a friendly family as well.
Our personal opinion of this Lady
The lady is very nice, her smile charmed us. She is a modest, intelligent, and sociable girl, and has a spark in her eyes. She is very interested in creating a family with a reliable and kind man.
How would I describe myself
I love nature, animals. I consider myself kind, homey, soft, and responsible. Family comes first to me. For the sake of a loved one, I am ready for a lot, I am the forgiving type, not vindictive, and responsive. Also, I can cook deliciously and really love children.
My typical day
I start my day with a fresh shower, then I wake up my children and we have breakfast together. Of course, it would be much nicer if there was also a loving man together with us by the table... :) Then, I go to kindergarten where I have been working for 8 years already. After work, I take care of my household, cook, and spend time with my children.