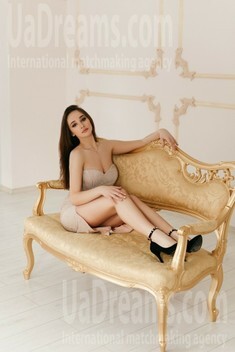 How would I describe myself
I appreciate people who are open and sincere, who will never betray. I am such a person, so I want my partner to be the same. I am kind and loyal too. If you say the word "supportive", it is definitely about me. I do like helping and will support in any possible way I can. You will not face your problem alone. I consider myself to be loving, caring and funny)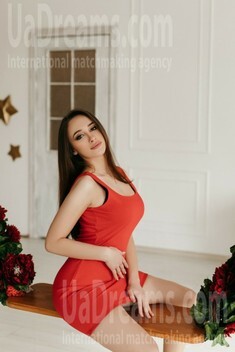 My typical day
My everyday activities are quite routine. I wake up in the morning, do some exercising and then cook breakfast for me and my mom. We like to have meals together. Every day I have some classes at university. After studying I do some house chores. I like to go to the gym. In the evening if I have some free time I enjoy reading books or go with my friends to the cinema. Sometimes I like just to stay at home and talk with mom, to share some news.
See her fascinating movements and charming smile...
Feel as if it was your first date with this lady — it is worth 1000 pictures!
Watch this video for FREE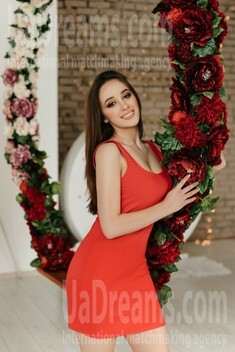 What I do in my leisure time?
To start with, I want to tell you, that I almost never stay at home. My life is full of joy and happiness. I have many different hobbies. But most of all I like to travel. It is my passion. All these people, cultures, architecture are something that attract me the most. Hope my future partner will share with me this delight. I like to read when I have free time. And one of my desires is to have my own big library at home) I like to go to the movies and one more thing is learning languages, which can help me while traveling)
My future goals are
I want to become a better version of myself and make the world a better place. I do care about nature. My future goal is creating a family. I hope to be a great wife and mother in the future. My family will be the best place where I am happy to spend my every minute. I would like to have a person I can wake up with and feel cozy and safe)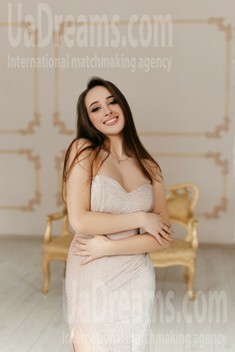 About my family
My family is everything for me. However it is not so big, I can say, small. It consists of my mother and me) I do not have any siblings, but I do have a lot of cousins. I like family meetings, especially on some holidays, such as Christmas, Easter. Then we meet all together and share our news) It is good to be an only child, but sometimes I feel lonely, I would like to have a brother or a sister. My mother is the closest person and my best friend.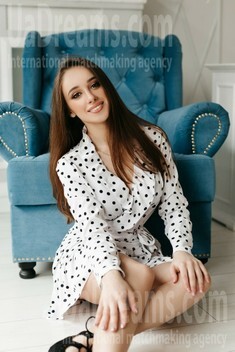 The type of man that I desire
What kind of man I need? I guess, this person should be special for me, a person I will feel comfortable with. As I have an active lifestyle I want a man who likes sports and shares my interests as well. A good sense of humor is one of the most important features. I like to joke, and to laugh about myself))) My future partner should be intelligent, loyal, sensitive, reliable, purposeful. He must be ambitious, in such case, we will be able to attain all our goals) Also, I like animals, and dream to have some pets at home)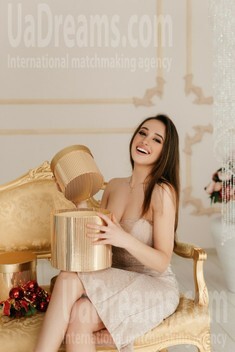 Our personal opinion of this Lady
Mary is a very nice and pleasant person. She is ambitious and friendly, enjoys meeting with new people. The lady is an easy-going and open-minded woman, who is looking for a long-lasting relationship and true love.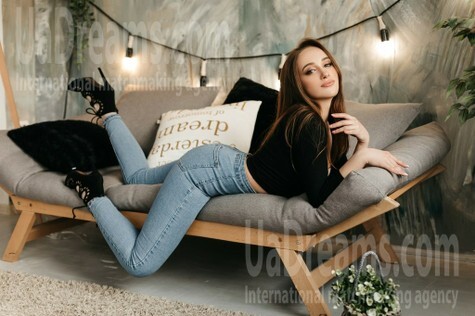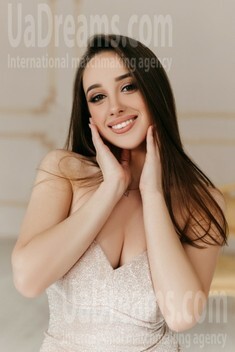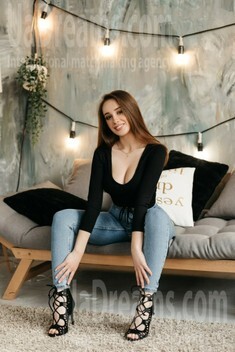 Get a much better idea of the lady's personality!
Discover her life and secrets no other men know :)
It's intriguing like finding an unknown world...