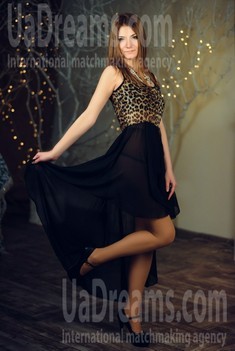 My future goals are
I'm a serious person and I always have a lot of goals, I will never give up with my goals. As every woman I dream to meet my only one and to create a friendly family together. Also I love to travel, so I dream to visit all places from my dreams.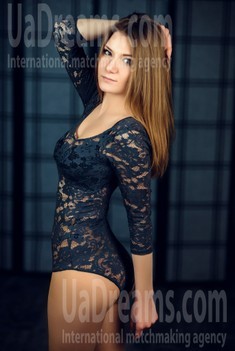 The type of man that I desire
I would like to meet my only one, my special man. I understand that nobody is perfect, but my man should be kind, smart, strong person with a sense of humor. I dream to find him finally and to tell him what I feel, looking into his eyes.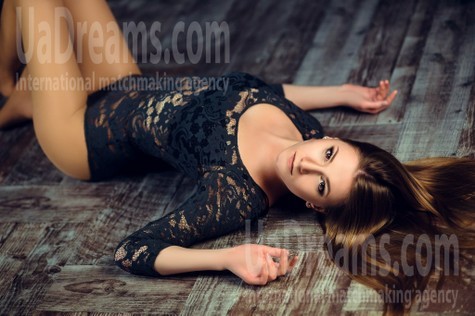 What I do in my leisure time?
As I am an active and friendly girl, I prefer to spend my free time with friends. I don't like to stay at home alone, especially when it is hot. I like to play different games, and just have fun. I enjoy cooking, but it will be more pleasant for me to be with someone for whom I will do it specially. I like to visit cinema, so we could watch a movie together one day.:)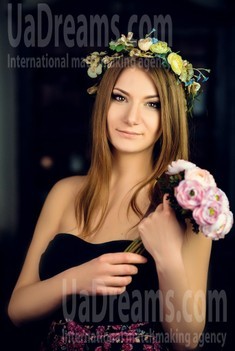 About my family
My family is the best. I have an elder brother, but he lives with his girlfriend now. I must admit that my parents are really great people, since my childhood they gave me a chance to make a choice myself, they respect my opinion and I appreciate it a lot. We have really nice relationship and I want my future family to be as good as I have now.
Domestic abilities
I'm quite a good house-keeper, I can do everything. I like to live in comfort and that is why I try to take care of my flowers. As I already said, I like to cook, so this is my favorite hobby which I can do at home.:)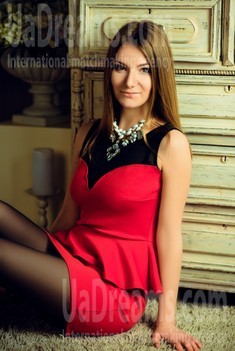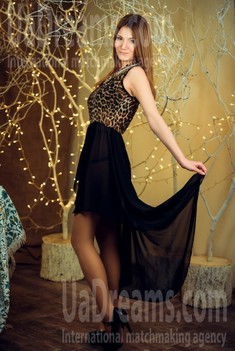 How would I describe myself
I am an open person who is ready for everything new, so I will be happy to meet you!
My typical day
My typical day is quite boring but I try to catch unforgettable moment in each single day. :) I get up early and go to my work. I must admit that I like my clients, so I can even have fun at work. After the working day, if I'm not too tired, I like to meet friends and spend time together. Every day I try to cook new dishes. In the evening I like just to have a cup of green tea and to read a book.
Our personal opinion of this Lady
The lady is polite and interesting person. She is very beautiful and smart girl.