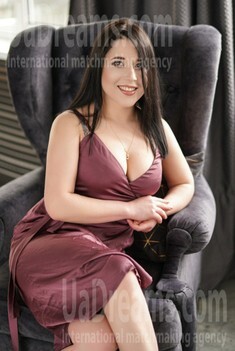 The type of man that I desire
I am looking for a strong, confident, intelligent, tender and attentive man, who will help me to feel under the protection. For sure, I need him to be a leader in our relations, so he can guide relations to a proper direction, every his step and word should be well-thought-out, he is responsible for his decisions. I wish to feel easy and comfortable beside him. There must be common interests between us and at the same time we both should be very patient and good listeners to each other. It's very important for me to know that I can rely on his support and care. He also must have a sense of humor. I am not able to forgive lie and cheat. I am not going to change the man I will meet, I wish a mature person by my side and wish to create serious relations with him.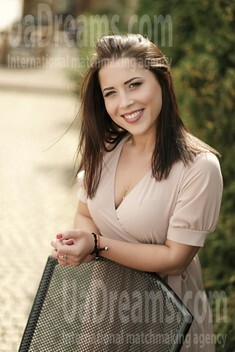 How would I describe myself
I consider myself to be mature and it is not easy to rely only on myself. I dream to meet a person to share my life with. I started earning money when I was 15 years old, my career started from a simple waitress that leaded to be one of the most experienced waitress and helped to become as an assistant restaurant manager. I've been working very hard for achieving my goals.
See her fascinating movements and charming smile...
Feel as if it was your first date with this lady — it is worth 1000 pictures!
Watch this video for FREE
My typical day
My typical day is almost similar with any others day: I wake up, take a shower and run for work, as I don't have a particular schedule, so I work more often overtime. I work as assistant restaurant manager in Kiev in the Georgian authentic fine-dining restaurant, so most of my time I spend at my work, I need to control all the restaurant's operations on the floor, at the kitchen and at the bar, I have to handle guest's complaints, and try to make them happy. Daily, I try to develop my staff with different kinds of trainings. I have to control more than 60 people in my shift, sometimes my job can be very stressful, and takes a lot of time and attention. Whenever I have days off I like to go to my native city and spend time with my parents in Nikolaev. I like to go with my mom to the theatre to watch some play, we often visit different live concerts, especially we enjoy jazz concerts. When all our family gathers together we like going to play bowling, or make some barbecue party for all our friends.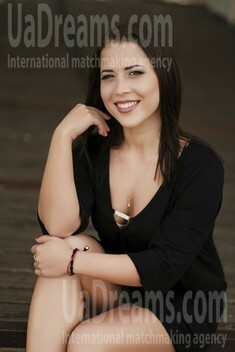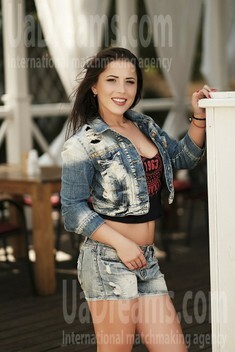 What I do in my leisure time?
I prefer reading historical and classic literature, I love dreaming about love stories, my favorite books are Pride and Prejudice and Jane Austin. Enjoy spending my free time together with my family and my friends, I love watching movies and going for walks, to enjoy the silence and beauty of night city! I love sea and I can't imagine my life without it. I am interested in sports, love to do jogging and going to the gym, for 6 years I was doing karate, I consider that every woman must know how to protect herself. I love everything what is related to food and restaurants as it is my passion and my profession! I really love my job! I like watching movies together with my family and later on express our thoughts about it. As I work and live in Kiev, so I like dining out to see my competitor's restaurants and trying to catch something new for my restaurant.
Our personal opinion of this Lady
Polina is very strong and confident personality, but she needs to find a strong man with whom she can show her tenderness and care.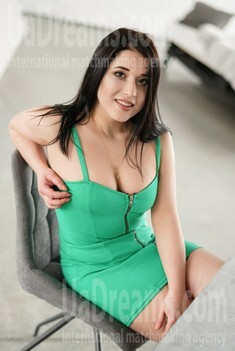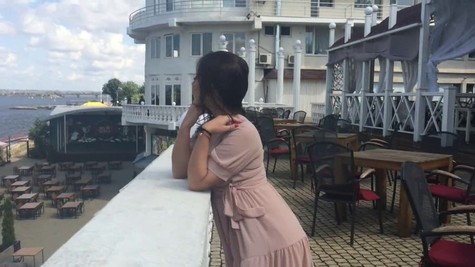 Get a much better idea of the lady's personality!
Discover her life and secrets no other men know :)
It's intriguing like finding an unknown world...


About my family
I have a very big family and it doesn't consist of only relatives, but my friends and their families as well. My own family includes me, my mom and dad and my younger brother, he is 6 years younger, nowadays he moved to Kiev and we live together, I am helping him in his future chef's career. I am very proud of him and we are very close, he can tell me everything, we have a lot of secrets to share only between us. I am very closely connected with my mom, as she is more than just a mom, she is my one of the best friends, she always supports and understands me without any judgements. We can feel each other's worries even being in a distance. I have a lot of cousins. I love children a lot! Two of my friends are also very close to me and I consider them to be my family as well.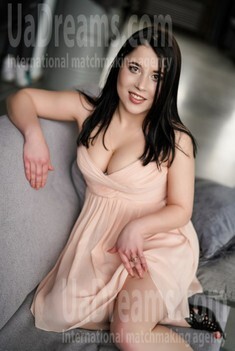 My future goals are
To create a strong and friendly family, to develop myself as a professional, one day I dream to have my own restaurant! I want to have my family always beside me and travel together with my husband all around the world!