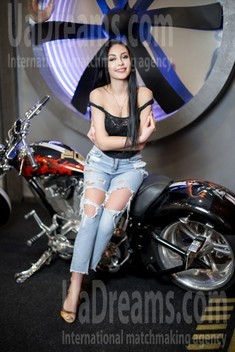 My typical day
I wish my typical day was not typical :):):) Work-home-leisure time (sometimes)-rest-work… Nothing extraordinary, but I have to add some important daily things which I would like to have in my future life with my dearest man. I would like to start my day with a warm kiss and sweet "Good morning, my darling!" to my beloved man. What do you think, dear? When shall we start our own tradition!?)
See her fascinating movements and charming smile...
Feel as if it was your first date with this lady — it is worth 1000 pictures!
Watch this video for FREE
Get a much better idea of the lady's personality!
Discover her life and secrets no other men know :)
It's intriguing like finding an unknown world...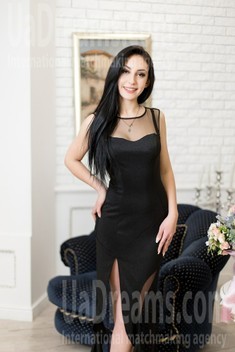 My future goals are
Probably you heard about the technique of a written letter or a drawn/taken picture of your wishes or goals… You have to keep your goal next to you, to put all your strength into the achievement of it to help its implementation as soon as possible…And you can be sure that in my room I have a cute picture of my own future family and our sweet home. It might not be a secret or something unusual, but it is sincere and I believe that any other wishes and aims can be easily achieved when you have a complete puzzle of your own cozy place with the dearest person, who will always support you and catch you when you fall.
See her fascinating movements and charming smile...
Feel as if it was your first date with this lady — it is worth 1000 pictures!
Watch this video for FREE
The type of man that I desire
I want my future man to be loving, warm-hearted, humorous, confident, goal-oriented, reliable... I want to feel a real woman next to my gentleman :) I know what kind of man I want to be with and I am not afraid if my man is much older than me, on the contrary, I will be proud of my man, who will be able to share his wisdom with me, who will wrap me up with his care and unconditional love:)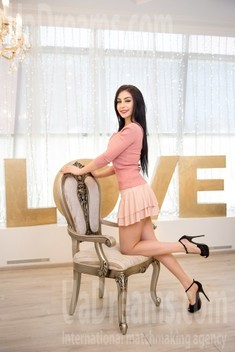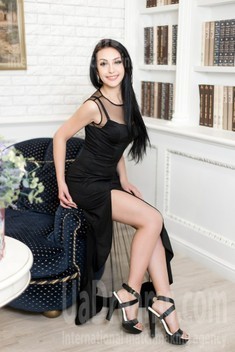 How would I describe myself
Hi, my name is Tala and I am in a search of a man, who will become my everything. The first and foremost what you have to know about me is that I am waiting for you! I am open to any interesting and good activity such as cycling, swimming, dancing, camping, fishing, watching football, driving a car, races... My interests may seem to be good for men, but I guess my man will be only happy to know that I am ready to share his passion :)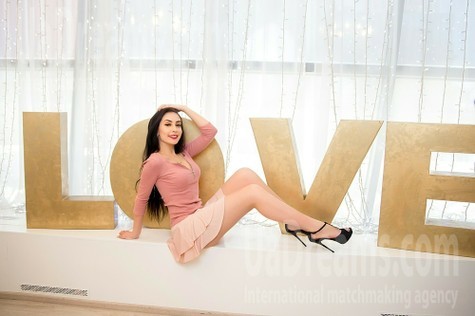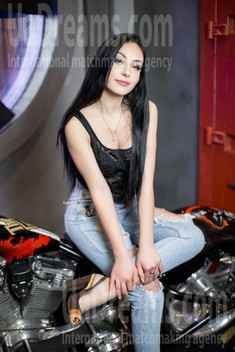 What I do in my leisure time?
Due to the difficult work time I treasure any minute of my leisure time. I adore going to the cinema to the first nights, to go to the theaters…If the weather is fine I like to spend time outdoors, somewhere in the park… It is really great that my city has such nice parks and that everything is being rebuilt almost every year to become better. I would be very pleased to show you what my life in the city is and I gladly invite you to be a part of my leisure time, dear! I will also share my passion with you later, I hope you like it too ;)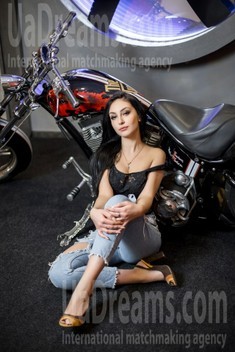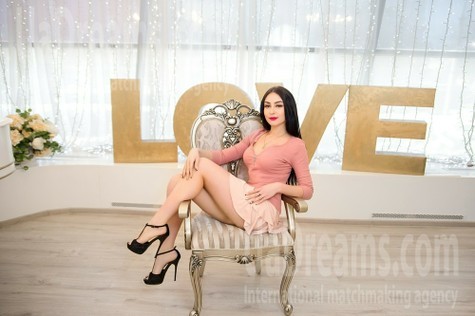 About my family
The house is a fine house when dear people are within:) I can say this about my relatives. The closest people for me are my mom and my uncle. Also I am in good relations with my cousins, aunt and her kids, and the family of my uncle. I live with my grandparents and maybe because of this they are still full of energy and life :) I also include into my family my sweet pets – a dachshund dog and two British cats. I adore animals with all of my heart.
Get a much better idea of the lady's personality!
Discover her life and secrets no other men know :)
It's intriguing like finding an unknown world...


Our personal opinion of this Lady
Sweet, charming, attentive, humorous, friendly… all these epithets are about Tala. This woman can replace everything in the life of her man. Her eyes were shining when she told us her genuine wishes about her future family.