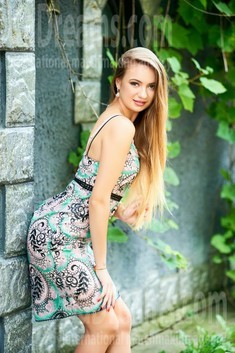 What I do in my leisure time?
I have many useful activities in my life like reading books, going to the gym, dancing, watching TV and so on. I think that we people should have some hobbies and activities they enjoy doing most of all as we all lead a very hectic life. Very often I plan what to do in my free time, but mostly it happens spontaneously as very often it depends on my mood. Very often my friends and I go to the cinema or we just chat about life, our plans for the future. I admire picnics as they are a good opportunity to admire nature.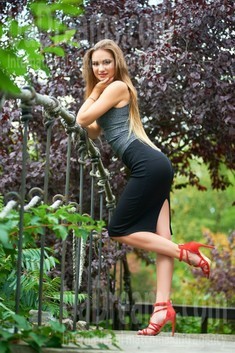 My typical day
My typical day starts early in the morning. I do usual things like taking shower, having breakfast, dressing myself and leaving for work. I like working as a lash-maker. It's not only work for me but also my hobby. After I like meet with my friends or just relax at home. I love dancing very much, it helps me to express myself and just be myself. While dancing I feel at ease, not restricted by any rules.
See her fascinating movements and charming smile...
Feel as if it was your first date with this lady — it is worth 1000 pictures!
Watch this video for FREE
See her fascinating movements and charming smile...
Feel as if it was your first date with this lady — it is worth 1000 pictures!
Watch this video for FREE
About my family
My family is very important for me. They are people who make me feel happy and every day I thank God that I have them in my life. I have an elder sister who is my good supporter and I can trust her my secrets, ask for an advice. We get along very well. She knows me so well that I don't have to get into details and explain much, she sees everything and understands me perfectly. I have also my mom and dad. I love them very much and they care about me so much. I am also lucky to have grandmothers and nephews. My family is quite big and friendly.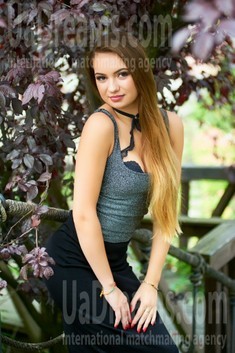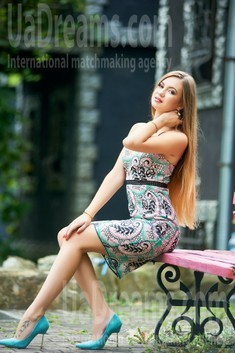 Our personal opinion of this Lady
The lady is a good listener, ready to help you in any situation. She is definitely polite and well mannered. Tanya is trying to experience new things and is ready to achieve new goals. She is a friend in need. The thing that should be admired is that she is very communicative and everyone will feel comfortable talking to her. Another her trait is that she is sensitive and emotional. The lady has a strong sense of responsibility, so you can rely on her in any situation. She is good at telling jokes and can be the soul of a party.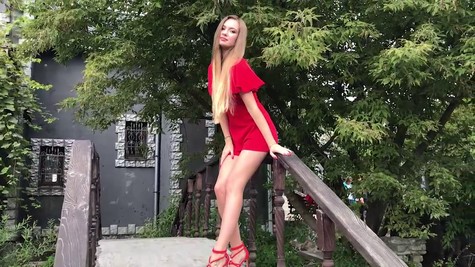 Get a much better idea of the lady's personality!
Discover her life and secrets no other men know :)
It's intriguing like finding an unknown world...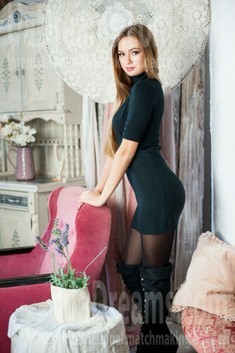 The type of man that I desire
I'm waiting to meet a man with whom I could spend my life with. I would like him to be loyal, faithful and romantic. Actually, I would like my man have a lot of those good qualities that distinguish him from the others. I believe I will meet him right here. Nobody is perfect in any way and I am not looking for the perfect one. Everyone is special in his or her own way and I just want to find the one who will be special for me. I would like him to love kids and enjoy family life. I want my man to put our relationships on the first place.
How would I describe myself
Well, about me I can say that I am calm, modest and responsible person. My friends say that I have also a nice sense of humor. I also like polite, kind and caring people. I don't like to deceive and expect honest from the others. I always treat people in the way I want to be treated by others. I do sports, go to the gym and enjoy taking part in interesting events taking place either in my city or somewhere else, even abroad. I like different kinds of music. I don't like to spend time playing games on the computer, it's better for me to go and see my friends. I am very communicative.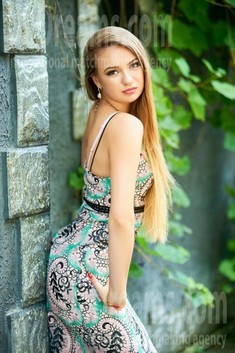 Domestic abilities
I'm always happy when the house is bright and tidy. I try to make the place I live the coziest place for me. I like to invite quests, so everything should be in order. I do think that my home is my castle. Day after day I do my household chores like cleaning, ironing, washing, purchases and so on. I cannot say that these chores are difficult or give me hard times, but very often a lot of them pile up and it take a lot of my time. Anyway, it helps you to overcome laziness and also makes appreciate other people's work.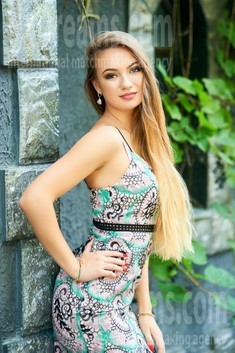 My future goals are
I think that everyone should pursue some goals in life no matter if they are kids or adults. I believe that our desires to achieve something in the future push us forward and make our life more interesting and meaningful. As for me, I have also settled goals for me and hope to reach them in the near future. I can say that I am a very determined person and no matter how hard it could be I try my best to achieve my goals, dreams and desires. First of all I would like to improve my English skills as I know it's very important nowadays. Secondly, I would like to find my beloved that could be a good father for our kids. The last but not the least, I want to find a job that would bring me pleasure.