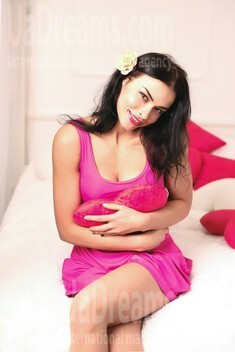 About my family
My family is friendly and open. It is the example of happy relationships between people for me. I am the most close with my mother because she devoted her life to us and gave me the lion's share of knowledge I have now. She gave me the base of being myself. :) I love my grandmother very much and I keep good reminiscence of her because now she is not with us. I have an elder sister Katya, she is 30, and she is a happy mother and wife now. I have my sweet 3 years old nephew and I love to spend time with him, he is my little friend and protector. :)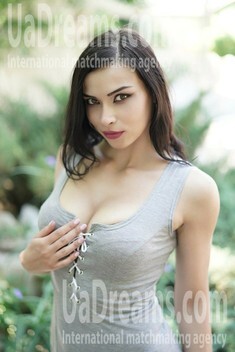 How would I describe myself
I can describe myself in general in a few words : harmonious, active, spiritual, creative, creative thinking, feminine. Personality is measured by its depth. Love is like a plant. What you feed, you get!
See her fascinating movements and charming smile...
Feel as if it was your first date with this lady — it is worth 1000 pictures!
Watch this video for FREE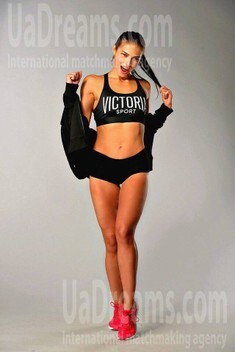 What I do in my leisure time?
My free time is time for solitude and development of my spirit and harmony. An important part of my life is sport, I am doing sport exercises in the gym and meditation. I also prefer to work out and do my sport trainings in silence, including yoga, gymnastics, strength training, elements of dance. I am an admirer in the study of history, medicine, chemistry, nutrition, psychology, design, anatomy, art. My inspiration helps to work on new paintings and wood and icons (wooden icons). I am motivated by the study of outstanding people of the world and the discovery of new opportunities for new projects.
My typical day
Every day I discover a woman in myself. After all, this is also a profession - to be a real woman! I am filled with passion and energy, studying new sports programs in the morning ( I go to the gym regularly 5 times a week). Then I do work affairs, documents and business meetings. I stroll in the evening, have dinner in a cosy restaurant or eat fish and chicken at home. The evening is great for drawing, handmade or shopping. And the obligatory conclusion, as well as the beginning of the day, is gratitude for everything that was, is and will be the best for me. This is part of my spirituality.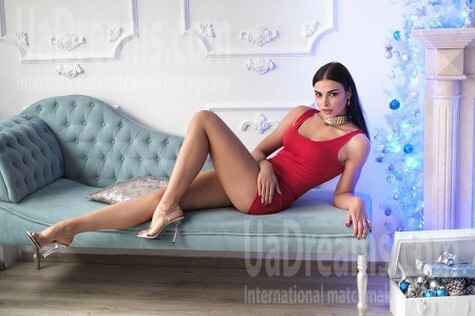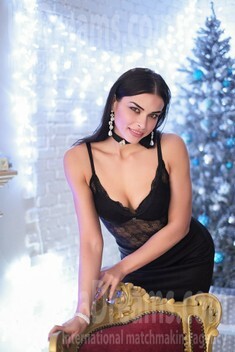 Domestic abilities
I like to spend my time at home and that is why I adore to keep everything clean and tidy. It is my little castle! :) I am creative and love to design something new all the time. I love to decorate my house for holidays. That is not a problem for me with ironing, washing, cleaning, laundry etc. I adore cooking especially something on my grill, I love to learn different recipes on how to cook the tastiest meat in the world. I prefer to eat healthy food - meat and vegetables - and I know million recipes how to make these components combine the best way. I do not have pets, but I would like to have some and will decide this with my future husband.
Our personal opinion of this Lady
Lady Tonya is the best combination of tenderness and confidence. She is responsible and easy-going, her smile is cheerful and charming. She is a versatile lady with many interests and looking for intelligent and interesting man whom she will make feel special and the only one. :)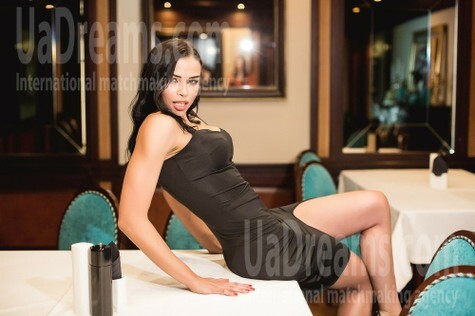 The type of man that I desire
As for me, man is a gentleman. Strength of mind, confidence, respect for others, attentiveness, generosity - the qualities that determine for me a man and a personality. An important resource that determines the relationship is the investment of attention and time of a person. A man who wants to enjoy every moment and is not in a hurry into the unknown is decisive enough and ready to comprehend my secret universe.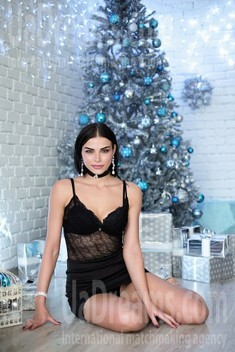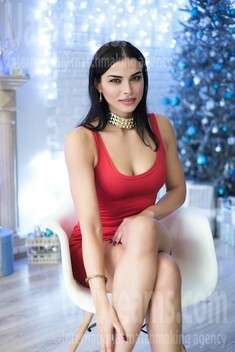 My future goals are
I do not live in the past! I do not look into a very distant future. But I always have a goal. I live in the current moment. I do not have beyond expectations. This helps to avoid cheating. My goal is to find a person who will inspire me with his actions to reach new heights with new opportunities. After all, development is that passion, power, brilliance in my eyes. Did you notice?)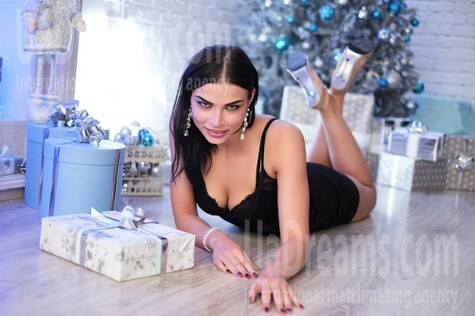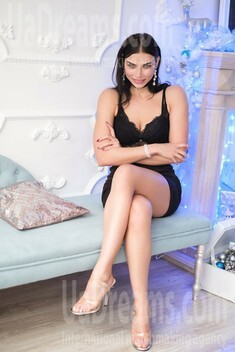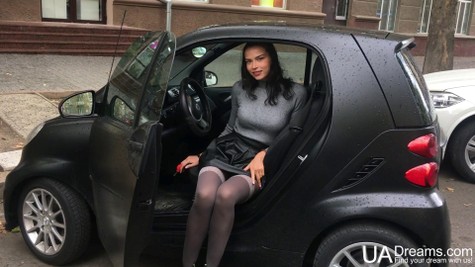 Get a much better idea of the lady's personality!
Discover her life and secrets no other men know :)
It's intriguing like finding an unknown world...