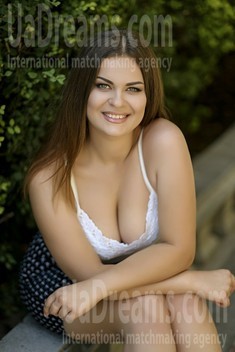 About my family
I am the only one child in our family, that's why I was brought up in atmosphere of love, attention and care. My parents are my the most close friends, I can share any thing with them. Life taught me to trust only my family. We enjoy our time which we spend together, we often go to the cinema, play bowling, and learn skiing, we do everything together! My dad takes care of us like we are Queens, my mom makes our home cozy and comfortable. My parents are a perfect couple for me, this is how I see my future family as well.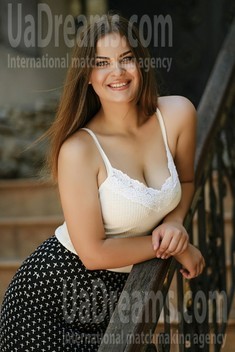 My future goals are
To create a perfect family, full of love, respect and happiness. I'd like to travel all around the world together with my future husband. I always try to make my parents be proud of me in every step which I take, so I hope to keep doing this in the future as well. I dream about a good job and make a successful career, that will help me to become an example for my future kids and for the ladies all around the world, whose rights are oppressed! I wanna help poor and homeless people to make this world a little happier! I'd like to leave some good memories about myself, so I try being a good friend and helpful for everyone! I'd like to visit live concerts of my favourite singers as Sting, Rihanna, Maroon 5.
See her fascinating movements and charming smile...
Feel as if it was your first date with this lady — it is worth 1000 pictures!
Watch this video for FREE
How would I describe myself
I am very emotional and vulnerable, I can easily start crying because of some scene in a movie or a sad song;) I am romantic, I enjoy spending time with people and on the other side, I feel quite comfortable alone with myself. I don't like to make a big drama because of small issues. I'm really enjoying my life every minute. Life is too short, who knows, if we can live one more life, one more new scenario! That's why I wanna live a full and cheerful life, never regret about any step which I take. My biggest fear is height and insects.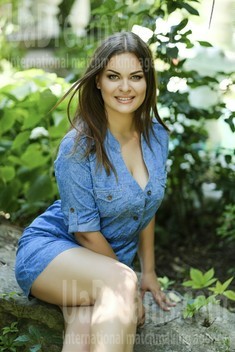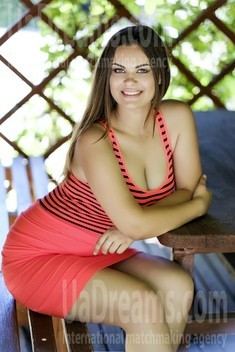 The type of man that I desire
I'd like a real sincere man, I'd feel protected beside him, he must be funny with a good sense of humour, but serious and stable in his words and actions, responsible and intelligent. We must have something to talk about, some common things that we both will like. You must be honest and older than me, so with your experience you will set up direction of relations, I must trust you. You must love me more than anything in your life, so I will give my all love to you in return. I will never understand and forgive lies and betrays. I do believe that friendship between a man and a woman exists, but often it turns out that the man pretends and hides his real intention for a woman.
What I do in my leisure time?
Reading books by Erich Maria Remarque, my favourite ones are The Night in Lisbon, Shadows in Paradise. I like watching movies, my top list movie consists of 100 films:) I like photography, I enjoyed being a model, but at the same time, I like being a photografer as well, I am fond of taking pictures of nature, animals and people of different emotions. On my free time I go out with friends. I enjoy cooking! This is an amazing feeling, when you open your fridge and start creating a dish:) I consider cooking to be an art, same like music or sculpture, because for a tasty meal you also need inspiration, nice imagination, good implements and people to taste it! I like travelling, in my childhood I've visited Israel, Turkey and Egypt. I'd like to visit USA, Asia and Australia in the future.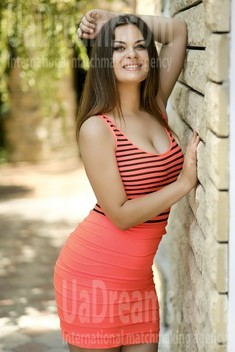 My typical day
Once I wake up early in the morning I turn on music and dance;) After having breakfast, I get ready to go to the university and spend a whole day there, trying to learn something new and interesting. After coming back home and having some rest, I start cooking something delicious for my parents and then make fun with my friends. Sometimes I feel I wanna escape from a crowd, so I take my camera and go to take a photo! I like to take pictures of landscapes, kids, animals and people. I think, that everyday routine can be depressing and moody, so I try to make my every day different and bright!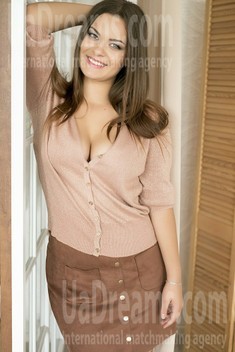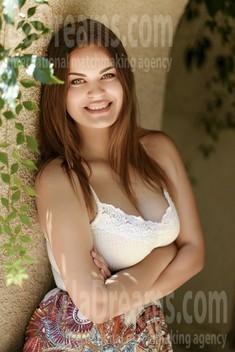 Our personal opinion of this Lady
The girl is very sincere, kind, intelligent and funny. She is easy-going and bright lady, open for new communication and friendship.