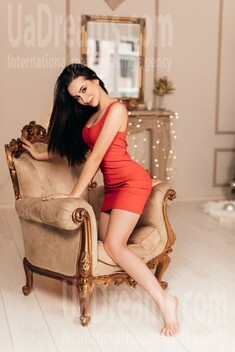 What I do in my leisure time?
The way I spend my leisure time depends on my mood. Sometimes I want to do something active and I go to the gym, walk in the fresh air or go on vacation somewhere to the mountains. In other cases, when I just want to be on my own, I read some books or useful information on the Internet. Finally, the most important thing is social time, where I adore spending time with family and friends.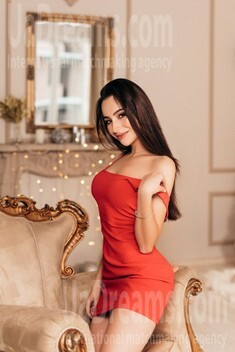 The type of man that I desire
The ideal man for me should be charismatic, a little tough, courageous, so that I could feel that I am protected like in being in a fortress. Of course, he must be good at what he does and purposeful and do his best in reaching his goals. He must be sociable and be able to find a common language with people. He must be able to understand a woman. This is a very important criterion. Because a man who cannot understand what a woman wants cannot, in principle, give her anything, either on a physical or moral level. I really like romantic men. When I meet him, I think I will feel it.
See her fascinating movements and charming smile...
Feel as if it was your first date with this lady — it is worth 1000 pictures!
Watch this video for FREE
Our personal opinion of this Lady
The girl is very nice. She has a sincere smile, although at the beginning of communication she is very shy. Next to her, everyone can feel positive that she carries. Also, you can hook any topic for a conversation with a girl. After talking with Vika, you have extremely pleasant impression develops.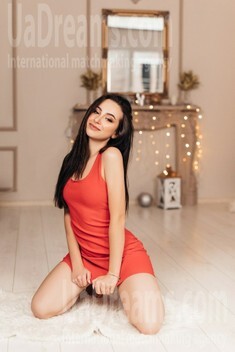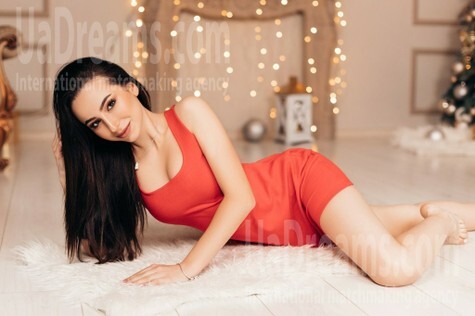 About my family
My family consists of 5 people - my parents, younger brother and sister and me. Throughout my life, my parents help me with everything and I am very grateful to them for this. Most importantly, they raised me as a good and sincere person, with good manners. In the future, I want my family to be similar to the one I grew up in.
My future goals are
I am focused on the fact that the achievement of each goal can dramatically improve my life. To achieve spiritual harmony and wisdom is important to me. The biggest goal for me is to create a family, make my spouse happy, give birth to children, raise them as worthy members of society. I want to live a long and happy life with my husband and behold my beloved kids. I want to find my work of life and to tour the whole world. I want to see how different nations live.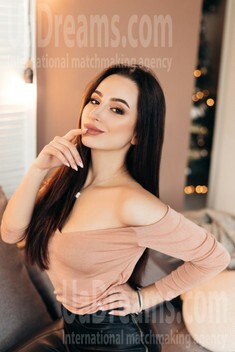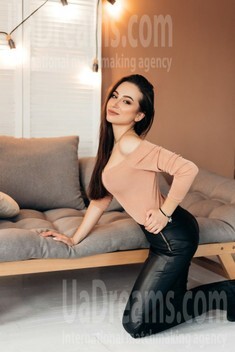 How would I describe myself
I am a girl with big ambitions. I like to achieve my goals because it is an unrealistic cool feeling when you get what you so wanted and wanted. I love to be positive and be in a good mood. I believe that if you treat people with respect and kindness, then you will receive the same in return.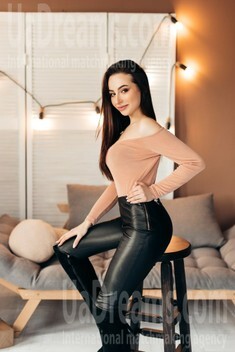 My typical day
My typical day usually starts early in the morning. I wake up at 7 o'clock and get ready for work. My day at work is typical: phone calls, talking to people, answering emails, writing reports and discussing some important issues with my boss. So you can imagine that I have my hands full. After work, I'm relaxing in the gym, come back home, have some snacks and go to slеep. Also, I like to do everything to make my days special! I like to watch movies, walking with friends and cooking tasty dishes.