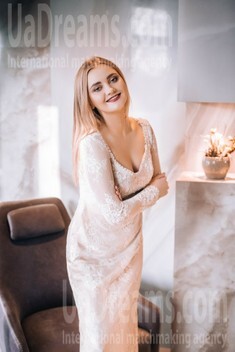 Domestic abilities
I live in a small, but cozy apartment. I live there alone, but my friends and parents visit me sometimes and I like to cook something tasty for them. So, doing some work in the kitchen is not a problem for me and I like it, even washing dishes.:) I may be too busy to clean my apartment from top to bottom often, but I usually do that as often as possible. I also like to do some renovations in my apartment from time to time, to change around, to buy new curtains, to put new photos into photo frames.:) I like when my home looks nice, clean and cozy.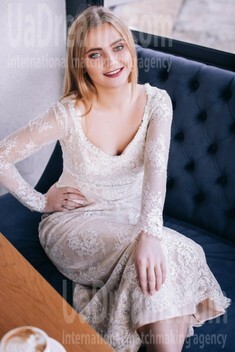 About my family
I have wonderful parents and I love them very much. They always help me and support me and they supported me with my decision to live on my own, as they knew I liked to be independent. Of course I visit my parents often and we always have a great time together. Unfortunately I don't have brothers or sister, but I have a cousin. She is married already and she lives in the countryside, but we are very close and we can talk with her about everything. My family is small, but I will always love them and will take care of them.
See her fascinating movements and charming smile...
Feel as if it was your first date with this lady — it is worth 1000 pictures!
Watch this video for FREE
Our personal opinion of this Lady
The lady is very independent, smart, goal-oriented and talented. She is also very cheerful, communicative, open-minded and with a good sense of humor. The lady is young, but she has serious intentions to get married and to have a happy family.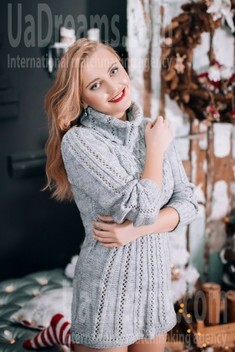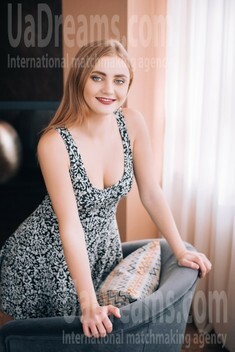 How would I describe myself
I'm full of life and I'm a very active and positive lady.:) I like doing something nice, interesting and useful, that makes me happy and that broadens my mind. I don't like to feel bored and to do nothing. I always have something to do or to learn in my mind. My friends say that they never feel bored in my company and that I always can make them laugh.:) I'm not afraid of difficulties and of making mistakes. I learn from my mistakes and move on. I have strong family values and I dream of having wonderful family of my own.
What I do in my leisure time?
I love to be with my family and friends in my leisure time most of all. I live on my own, but I like to visit my parents often. When I meet with my friends, we like to go for a walk, to sit in some cozy places and to tell funny stories to each other.:) We also like to travel to other cities if it is possible, to visit some interesting places, to go to the cinema or to the theater. I'm interested in photography very much and I like to take photos when I go out somewhere. I also like reading, listening to the music, jogging.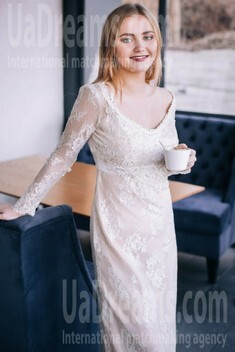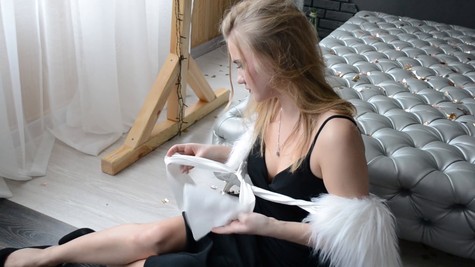 Get a much better idea of the lady's personality!
Discover her life and secrets no other men know :)
It's intriguing like finding an unknown world...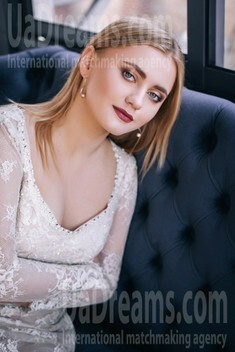 My future goals are
I have many goals in my life and I will do my best to achieve all of them, but I would like to find such a man who would inspire me, who would support me and who would help me to achieve my goals first of all. I'm working as a freelance writer and I would like to write a book in the future. I don't know what kind of book it will be yet, but it is one of my goals.:) I like taking photos very much and I would like to become a professional photographer. I'm taking photography courses already and I really love it. I also want to travel and to see the ocean.:)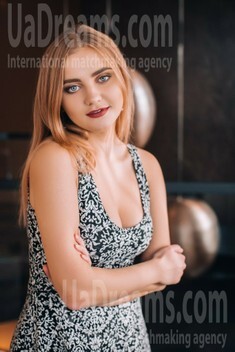 My typical day
My typical day is usually very busy and I have many things to do during the day. That's why I usually wake up early. I love coffee very much and I always start my day by drinking a cup of coffee.;) Then I check my emails, watch news and write some articles. I also started to take photography lessons and I spend much time at the photo studio during the week. It is a very interesting and exciting experience for me and I always like to learn something new. I like to meet with my friends in the evening, to visit my parents or just to have a rest at home.
The type of man that I desire
I'm searching for such a man who would be adventurous, open-minded, not boring and with a good sense of humor.:) I would also like him to be intelligent and loyal. I admire those men who are goal-oriented, who know what they want in life and who are not afraid of difficulties. I want me and my man to complete each other and to make each other better. The man of my dreams should be caring, loving and romantic. He shouldn't be very possessive, rude or jealous. I want him to trust me, to support me when I need that, to make me smile and laugh.:)