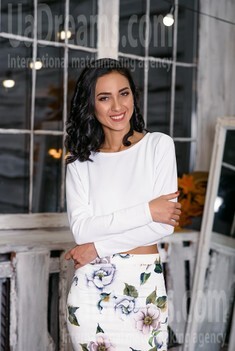 My typical day
I wake up at 7 o'clock, cook breakfast, drink green tea, go to my hairdressing courses. After them, I go to my work. In the evening I return home and have a rest. Sometimes I can go for a walk with friends, read books and almost every day visit the gym. On weekends I prefer active rest, go for a walk by bicycle, to skate and roller. I would like to fill all my free time with my future husband, so maybe is it you?!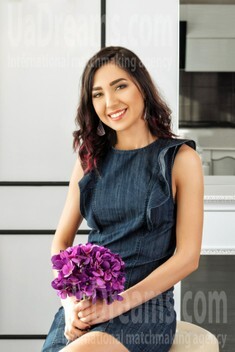 How would I describe myself
The most important thing for me is to be myself, to be honest with myself and another people. To be happy and make happiness around people. If you want to make this world better, you need start from yourself. I am kind, honest, purposeful, confident, responsible, I am not afraid of any problems. I know what I want from my life.
See her fascinating movements and charming smile...
Feel as if it was your first date with this lady — it is worth 1000 pictures!
Watch this video for FREE
Get a much better idea of the lady's personality!
Discover her life and secrets no other men know :)
It's intriguing like finding an unknown world...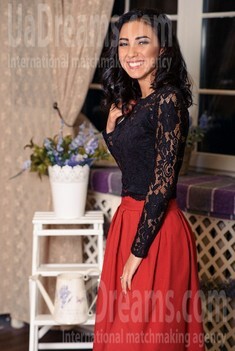 Domestic abilities
I like it when it is clean in the house. I can do all the housework. I am not afraid of it. I like to cook, I can say that it is my hobby. I adore baking cakes and pies. Maybe one day in the future you will try my strawberry pie with ice cream. I like to make my house cozy. I like when the house is light and bright when there are a lot of paintings on walls. I would like to hear children laugh there one day and fill it with love.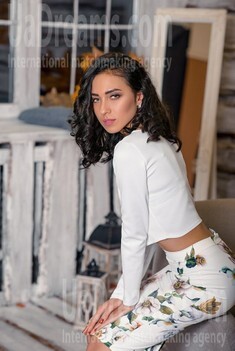 Our personal opinion of this Lady
The girl is bright, positive, funny, kind, full of love, care and happiness. When you look at her you just can not stop smiling. When you hear her laugh, you feel her bright energy and you day becomes much better. She is like a girl from the fairytale.
My future goals are
I want to realize myself in the profession and become a specialist in my own business. I want to have a stable income, which will allow me to provide prosperity and help my parents. I just need a right man, who will support me. I am sure that together we will reach a lot of in this life and become happy. I would like to create a strong family and of course have kids. I would like to share my life with him and to spend all life together in hugs.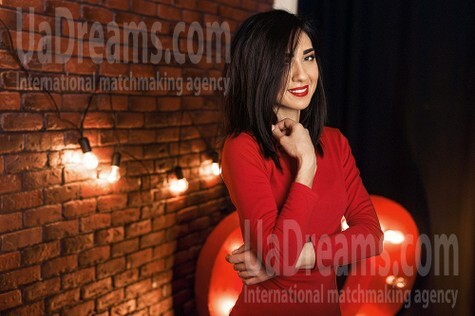 About my family
I grew up in a big family. I have parents, older sister, grandparents, and aunt. We live together in a huge house. I always thought that my family is my castle. I appreciate support, understanding, and love in my family. I want to build the same friendly family.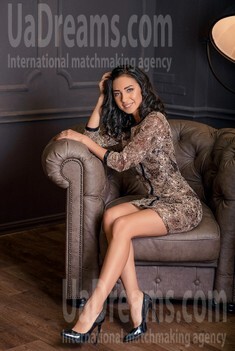 The type of man that I desire
I am looking for a man, who will be an ideal just for me. I would like to be with intelligent, wise, handsome, with a sense of humor, responsible, determined, strong, bold, purposeful, hardworking, affectionate and loving man. I do not look for beautiful picture and appearance, and the age also does not matter for me, I just need a man with a good soul. I need to feel: "Oh, yes, we have similar souls".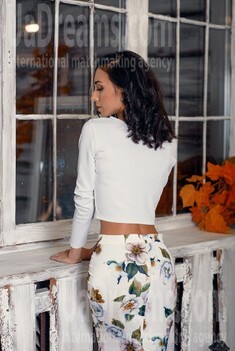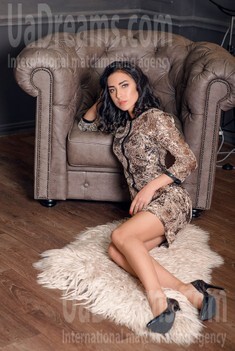 What I do in my leisure time?
I can not sit doing nothing. I like to find new interests, meet new people. I prefer to read books, watch films, walk through the city, visit gym and dancing school. I adore traveling and discovering new places. To swim in the warm sea and have sunbaths. I can find beauty in everything and in any new place. I can teach you to see the same.