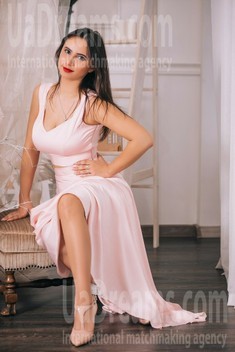 The type of man that I desire
I want my man to understand me and my inner world very well, to be my soulmate. I want him to respect me, my wishes and desires. I hope that we will enjoy doing everything together, even some very simple things. I need my man to be kind, reliable, romantic, not selfish or rude. I will always be faithful and loyal to my man and I will expect the same from him. I want to find a man who will never make me sad intentionally, who will appreciate my efforts to make him happy, who will make me feel special, wanted, needed and loved.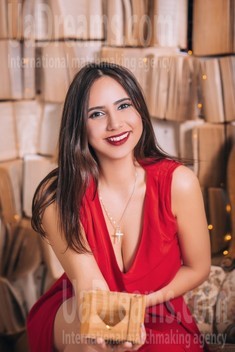 Our personal opinion of this Lady
The lady is very nice, talented, serious and active. She has a very positive attitude to life and nice personality. The lady is goal-oriented, talkative and she wants to find true love very much. She is also very mature for her age.
See her fascinating movements and charming smile...
Feel as if it was your first date with this lady — it is worth 1000 pictures!
Watch this video for FREE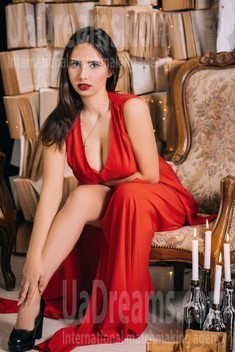 Domestic abilities
I live with my dog in a small but cozy apartment. My dog is very playful and he likes to make a mess in our apartment while playing often. So, I always have some work to do there, but I don't mind it, as I love my dog and I also love doing cleaning in my home.:)Cooking is one of the things that I like doing very much too. I like to cook something special for my friends or for my family when I have free time. I also like to make desserts, but I don't eat them often, as I need to be in a good shape being an actress.:)
How would I describe myself
I love life and I love to make people happy. I love animals, nature, sport, cooking and many other things. Those people who meet me for the first time usually say that I'm very friendly and nice and my friends say that they love my sense of humor very much.:)I always want to do something useful, to develop my skills and talents to achieve my goals. Of course I'm not perfect, but I will do everything to become a perfect wife for my man and I will give him all my love, care and support. I'm a very romantic, sensitive and honest lady.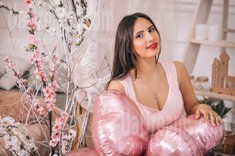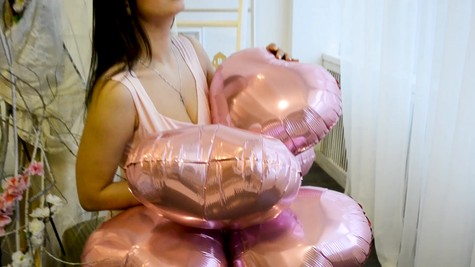 Get a much better idea of the lady's personality!
Discover her life and secrets no other men know :)
It's intriguing like finding an unknown world...


About my family
I live alone, but I have wonderful parents, younger brother and grandparents who live in the countryside not far from my city. I and my parents talk over the phone almost every day, as they care about me a lot and we are very close with them. I like to visit my family on weekends and on holidays and we always have a very nice time together. My parents and my grandparents always say that they are very proud of me, because I work and study at the same time and because they think I'm a very talented actress.:) They like to watch my performances and to support me.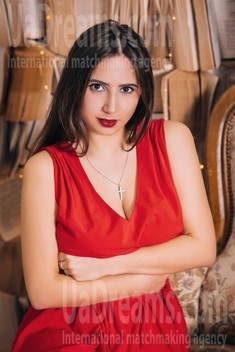 My typical day
I usually wake up early in the morning and walk with my dog. Then I take a shower, feed my dog and cook some light breakfast for myself. After that I go to my university and after my classes I go to the drama theater where I work as an actress. I really like working as an actress and I like playing in different performances a lot. We have rehearsals often and it happens when I come back home late in the evening. I usually take my dog for a walk every evening too and my friends join me sometimes. I like to listen to some relaxing music before going to sIeep and to take bubble bath.:)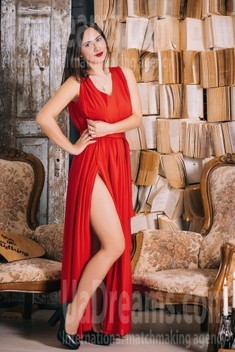 What I do in my leisure time?
I work and study at the same time and I'm usually busy, but of course it is important for me to have a good rest too. I have a wonderful dog and it is always nice for me to walk and to play with him when I have leisure time. I also like meeting with my friends and it depends on our weather what we usually do with them. I love to be in the nature and when the weather is good it is always nice for me to walk in the park. Of course I also like watching TV, listening to the music, dancing, singing. Spending time with my family is important and pleasant for me too.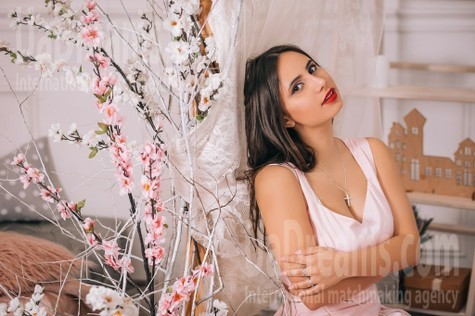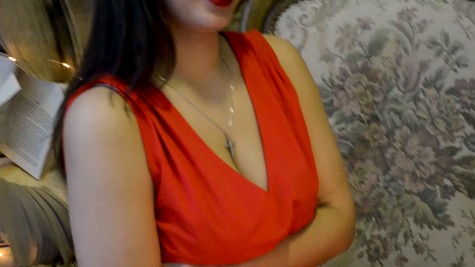 Get a much better idea of the lady's personality!
Discover her life and secrets no other men know :)
It's intriguing like finding an unknown world...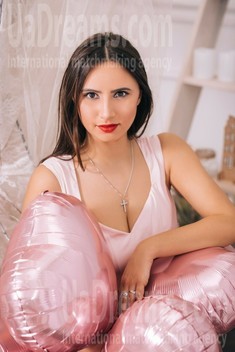 My future goals are
I think to have some goals in our life is very important and I think we should do everything to achieve our goals. The most important goal for me is to find such a man who will love me, who will support me and will inspire me. I will be happy to get married with that man, as making a happy family is what I dream about. I work as an actress already and one of my goals is to improve my acting skills. I also want to finish my studies and to get my diploma. I want to learn how to ski and I want to try scuba driving one day.:) Of course I also want to travel very much.