Testimonials & reviews
Dear Gentlemen, here we are happy to present you the testimonials of the members who have found their soulmates with help of our Agency.
Here they express their opinion, experience and suggestions for those who are looking for a second half in another country, as well as appreciation to the company and staff.
Please read our ladies' testimonials about UaDreams, reviews of our agency as well — they are also very happy to be with our agency! Some ladies' testimonials you can also find in How we take our ladies photos.
We are so proud of what you, our dearest members, are saying about us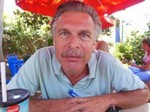 Mark / USA
2-7 February 2015
trip to Sumy
Mark: It's all real, despite anything else you may read or seen!
SUMY. The local complain of cold temperatures, snow, and just bad winter conditions. I have been blessed with unseasonably warm weather (considering I planned for -8 to -20 F). The times it has snowed have been periodic, but nearly perfectly timed to enhance romance- it was snowing at the end of my "Romantic Dinner" creating incredible ambiance. I find myself surrounded by amazing, picturesque settings in the city and countryside that is other wise called "boring" here. Perhaps not having this at home makes me appreciate it even more!
Agency was helpful but I chose to make my own arrangements for transport and hotel. I am staying at the hotel on one of the main streets of the city center. The hotel is updated and very comfortable, with clean room, great service, decent food, and English speaking staff. My room offers an amazing view of the main street, and a nearby square.
What can I say about my "Mother hen" Oksana? Certainly she is my translator and guide. However she has been more as well. She concerns herself with my wellbeing and needs. She has made herself accessible 24/7 during my stay. She handles all of arrangementes for the activities and needs of myself and my lady (her client). She has been my confidant, and my guide to cultural differences, offering suggestions, showing options, and explaining things I would not otherwise understand. Oksana has a whimsical accent and an occasional mispronounced word that add to her personal charm as well as that of this country! So fun!
My time here has been very enjoyable from the first minutes until now. I expect nothing different over the next two days as sadly being this trip to aclose. My activities with my lady have been diverse and many. It started with a tour of the city center with the names of the many things seen now blurring as there was so much. These included the love symbol, the mural of times past, and the symbol of the city the Sumska (Purse), two churches, and strolling of the two main streets. A romantic dinner followed with snow falling at the end of the date. I can't begin to list all the cafes and restaurants that have been comfortable, warm and inviting. I am no connoisseur of fine dining, but everything I have had has been great!
A new experience for me has been the Ukrainian Banya. Wow!!! So very cool! We prepared a meal, enjoyed the sauna and swimming. BBQ in the middle of winter? Heck Yea! Another afternoon was spent horse riding. It was a long day when we travelled to Kharkov and enjoyed a day of fun at the water park "Jungle". In the evening we toured a little, and also went for a short stroll in Gorky Park. I hope to return here in the spring.
A spa/salon day is planned for my lady today, and this evening we have reserved a private room at restaurant "Versal" and shall enjoy a special meal, a little champagne, some quite music and hopefully a slow dance or two (more?). We have not planned Saturday yet, but Sunday I will tour Kiev before flying home to California on Monday.
My lady has been amazing! She is beautiful, intelligent, and determined. I find my feelings for her growing each day. I can only hope to win her heart as she has captured mine! I look forward to the prospect of an incredible future with this lady. She has accepted an offer for a committed relationship until we meet again in the spring! :)
Video:
So, I have had an amazing time, here in Sumy. And have gone to some incredible places, seen incredible things, and had some really good food. I have spent a lot of time with a lady that I came to visit and I am very happy to say that we have a good relationship and we are going to continue that relationship.
And it would not be possible without UaDreams and been able to come here, and me and no one another… and I cannot say too terribly much other than thank you. And it has been a wonderful experience!
For the gentlemen who maybe watching this – it's all real, despite anything else you may read or seen! And I would encourage you - check it out for yourself! And come to Ukraine!

Leave testimonial about UaDreams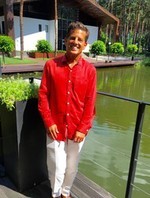 Tim / USA
27 October 2015
trip to Kiev, Nikolaev, Poltava
Tim: Being completely honest, I did not want to leave Ukraine
I thank UaDreams dearly for all of their help during my latest 3 week trip to Ukraine. My lady's translator (from Nikolaev), Natali, was again wonderful (and a great singer!), and I greatly appreciated their long 11 hour travel by train to meet with me for a glorious week in Kiev. I am glad that I was able to get them a room in one of the most glorious hotels in Kiev. In Poltava a lady again, was wonderful and I again had a lovely visit with another lady. Without a doubt in my mind, the better the translator, the better the dates. The translator Marina in Poltava was wonderful and ended my trip to Poltava smiling. The translator Elena in Kiev was equally as wonderful as we turned a planned few hour date into a near all night evening of fun, that was substantially greater than we both had anticipated. It was one of those "wow" moments in life we dream about.
Though I had some sad moments with relationship decisions, I also had incredible happy moments. I mostly thank Irina in Poltava for getting me an incredible apartment to stay, and moving me to another apartment when water was being shut off to the building for several hours. Though the water shut off was not a concern for me, it was for Irina and I can not thank her enough and I regret not going to the agency and thanking her in person.
Obviously, Kate has been the most incredible trip coordinator, again. It is exciting to come to Ukraine where the food and the ladies are the best in world. I only wish you had an agency in Lviv, where I stayed for a week. Ahhhhh, I love Lviv…though it was sad to be there alone. Can I marry a city?
I don't know what will happen, in the long run with any of the ladies in Ukraine, but I can definitely say that my 2 trips there are 2 of the best trips of my life. Being completely honest, I did not want to leave Ukraine. That is how comfortable and happy I was in my trip. I feel more relaxed in Ukraine than I do in my hometown in America. I don't know what that means, but it means something special. That statement says something special about Ukraine and about UaDreams. I learned to read in Russian, but I forgot to learn Ukrainian in Lviv. Oooops.
Having been to Kharkiv, Poltava, Cherkassky, Nikolaev, Odessa, Kiev, and Lviv, I found out that I know more about Ukraine than most of the ladies I met. Does this make me Ukrainian? Hah
Thank you from deep within my heart. 1000 air kisses to all.
Tim
See what our clients say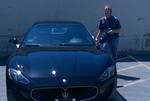 Edward / USA
6 April 2021
Edward: The staff at the support department has been truly amazing
The staff at the support department has been truly amazing and helping me out several times with my lady I like to thank you so very much for your quick response and help thank you so very much truly Edward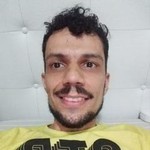 Saulo / Brazil
30 March 2021
Saulo: Compliments
Hello, I would like to report my experience. I confess that in the beginning it was difficult to trust the site, because I have already received many scam emails and scans on other sites. He was tired of it and discredited the human being for a few moments. But I must confess that I am thrilled and delighted with your purpose.
I almost cried when I read behind the scenes of the photos and I couldn't believe it because these women were afraid or don't believe in themselves. I have known the most beautiful flowers in the garden of God on Earth here on this site.
I confess that I am a man with my weaknesses like anyone, and amid so many women with exuberant beauty, our sexual instincts do seek beauty, because for us to give our life and heart to one woman for the rest of our lives, we want the one that attracts us the most, I can't be hypocritical, especially when it comes to women than from all the countries I researched a wife, (Venezuela, Colombia, South Korea, Russia) for finding the most beautiful in the world, I didn't even imagine that the Ukrainians were not only beautiful. They are the sweetest, smartest, most educated, modest, simple yet ambitious women, focused on the family, respectful of the leadership role of men in a marriage, and I am sure that each one here will be a great wife and exemplary mothers.
Not that I underestimated them, but it exceeded my expectations, I came at the invitation of a very special lady, but I received and talked with other girls respectfully to get to know better how they think. I never want to hurt anyone's heart, but we need to be loyal and choose only one, this is the only difficult part on this site lol Because each one carries something special that will change the way I see women and I see each one as my future daughters. The girls in the eyes of the Creator of the Universe. Gratitude for you to exist! If I could I would give a warm hug to all of them and say how amazing and wonderful you are!
Unfortunately I have lost some friends due to the pandemic and I can't travel now, so I don't want to warm the hearts of the girls right now because I still need to overcome the bureaucracy to work some time there and learn a little of the language and learn more about your culture and family. to give the least they expect from a man.
But it was already a very nice experience! Keep taking good care of our treasures with affection and respect because they deserve it!
Congratulations, since Brazil!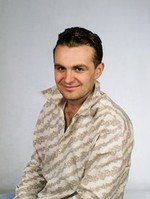 Grzegorz / United Kingdom
26 February 2021
trip to Lutsk
Grzegorz: I highly recommend Lutsk branch
At the begining I would like to say thank you for the Lutsk branch office, all its staff and for Alena, my translator, for the excellent service during my introduction service with lady.
I have been welcomed very pleasantly and everybody was willing to help me with anything. Special thanks to Alena, she was very professional.
Therefore, I had no problems at all, to communicate with lady with all important details I wanted to ask the lady about. Translation was perfect. Alena is very polite, cheerful, kind person. Therefore she helped me and lady to build a warm atmosphere between me and lady during a meeting.
Also, Alena together with lady have chosen a restaurant for our meeting. It was a perfect choice, because I felt great there. The food was tasty, drinks, sweets also, nice decoration inside and perfect localisation, which was very close to the agency office.
I was very pleased to use UaDreams.com Lutsk branch office service. I highly recommend Lutsk branch for all men who plan to visit them. They will be very satisfied of their stay there, I am sure.
Thank you for everything.
Grzegorz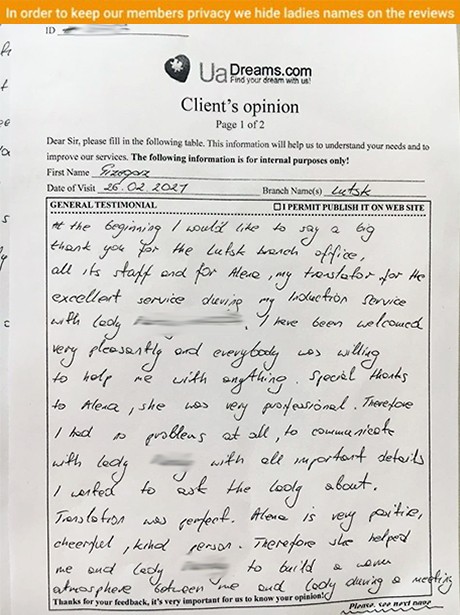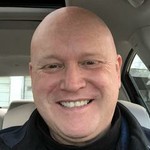 Rodney / USA
24-28 February 2021
trip to Ivano-Frankivsk
Rodney: The trip was fantastic!
The trip was fantastic! The journey to get here started 6 months ago. COVID prevented an earlier trip. I met two ladies in IvanoFrankivsk and both are quite extraodinary. From the pickup at the airport to the drive back, my translators were exceptional.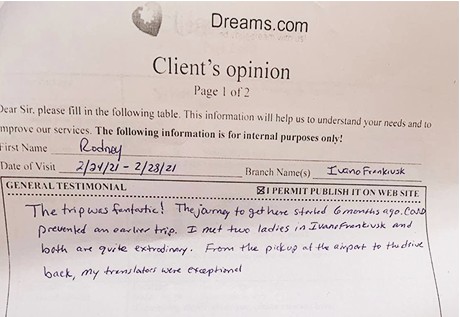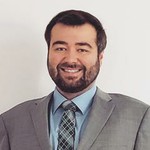 Brian / USA
21 February 2021
trip to Mykolajiw
Brian: I could not have asked for better service
Arriving to Odessa was a culture shock. However, I was glad to see a lot of English signs in the airport.
On Sunday I met my lady. She was so beautiful in person.
I want to thank Kate (translator) and all of UaDreams for going above and beyond with the service and the translation sessions.
I could not have asked for better service. I really enjoyed my stay in Mykolaev. The city was beautiful. I hope to come back another time.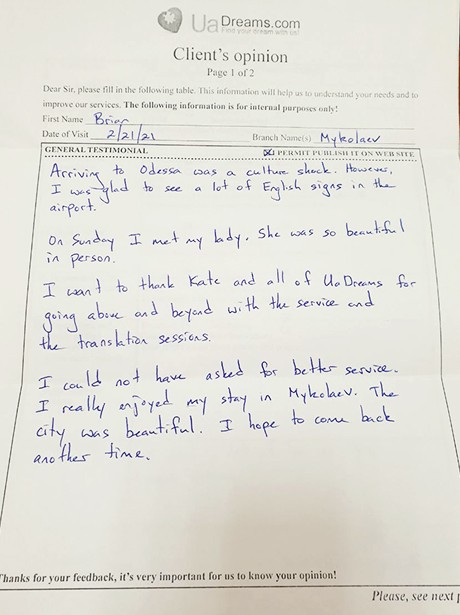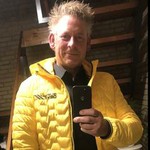 John / Denmark
13 February 2021
trip to Lutsk
John: The most amazing interpreter
Anastasia is the most amazing interpreter. She is so sweet and understanding! And makes it seem natural when I was going to meet my lady. Anastasia is the best.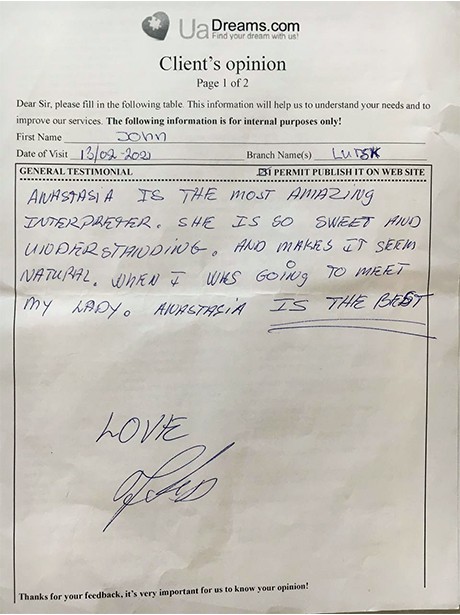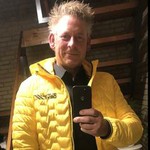 John / Denmark
13 February 2021
trip to Lutsk
John: It's my soulmate 100%
— Hello dear John!
— Hello.
— So, nice to meet you here, in Ukraine finally.
— I am glad to be here.
— I would like to ask you how do you feel here, in Ukraine? How was your trip? Is everything good?
— I feel fine here in Ukraine, in Lutsk. I had a nice trip to Ukraine from Denmark. Your roads are terrible, but it was good trip. It was long because I drive by my own car.
— Ok, thank you so much. Can you tell me a few words about staff in UaDreams, in our agency?
— Oh, staff is wonderful in UaDreams, Anastasiia is a wonderful person and a perfect translator for us.
— Thank you so much, it is a big pleasure for me. So, you met a woman here, in Ukraine (Lutsk) in our branch. That is true?
— I met a beautiful, beautiful woman here!
— Are you happy?
— Oh, I am very happy!
— That is the most important!
— The most beautiful girl from all over the world.
— So, actually it is our main goal to find a soulmate for you.
— It's my soulmate 100%.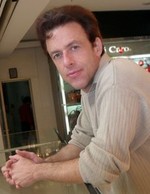 Bruce / USA
10-12 February 2021
trip to Sumy
Bruce: I am very satisfied with my trip
I am very satisfied with my trip. to Sumy. Marina was an excellent translator. Restaurants in Sumy are wonderful and very reasonably priced. My lady was amazing woman.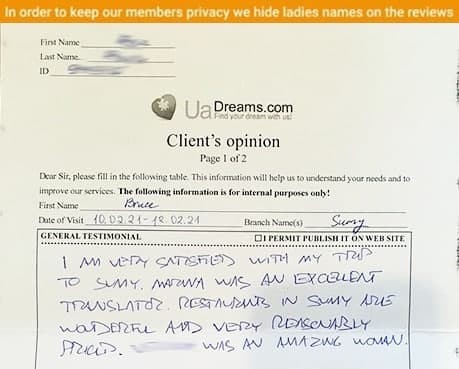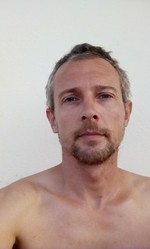 Etienne
26 January 2021
trip to Sumy
Etienne: Nice meeting
Nice meeting,
Arrived in winter. Good information for meeting. Good traduction and restaurant.
Thanks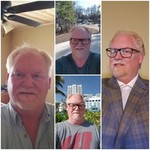 Tim / USA
12 January 2021
Tim: Thank you for the nice re-do of the video chat
I would just like to say how nice the streaming has made the video so much clearer, and to have the option of omitting the self video is much appreciated. Thank you for the nice re-do of the video chat.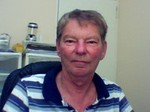 Mike / South Africa
12 January 2021
Mike: I wish to congratulate you about the new Chat Feature
Dear Support Staff,
I know I'm a bit late but I wish to thank you all for the professional help you have given me over the years.
In addition, wishing you a late Orthodox Happy Christmas!
I wish to congratulate you about the new Chat Feature doing away with FLASH. It appears faster and it recognised my camera and sellected the high quality and speed automatically. I big improvement over the previous system where there was quite a delay on movement. In addition the image covered more of the person - quite automatically - I didn't fiddle with the driver settings at all. Good work!
Mike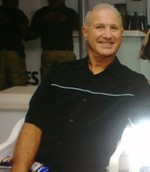 Gregory / USA
4 January 2021
trip to Krementschuk
Gregory: My second trip to Kremenchuk was incredible
My second trip to Kremenchuk was incredible. Kate was extremely helpful for an translator to make my meeting seemless and comfortable! Thanks again UaDreams.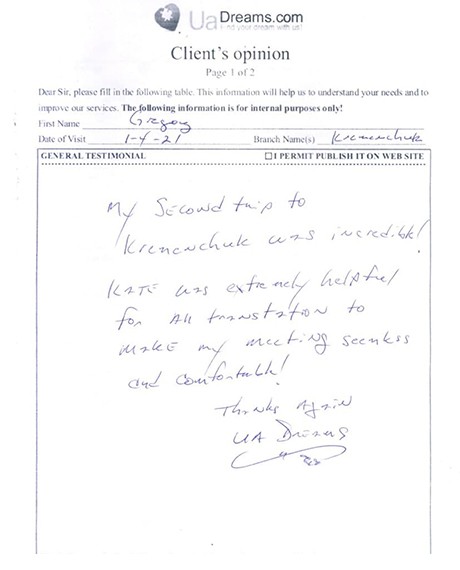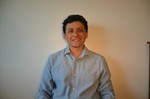 Alex / Switzerland
4 January 2021
trip to Ivano-Frankivsk
Alex: Overall the introduction went very well
I was very pleased to meet with my lady and Irina our translator (very good) overall the introduction went very well as my lady was so nice and incredibly talkative, also very enthusiastic with our relationship. The food and drinks were also very good, food was tasty and the place added a warm cozy atmosphere.
Sincerely
Alex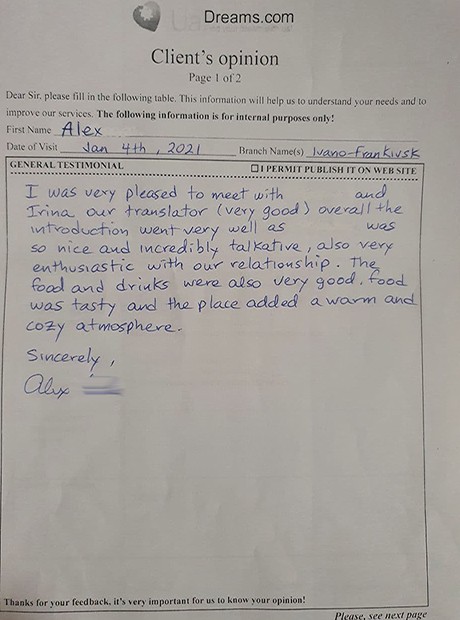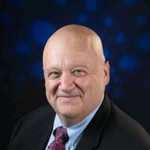 Orest / USA
4 January 2021
Orest: Happy New Year!
Following Ukrainian Tradition I wanted to be the the first male caller to wish you a Happy New Year! I hope everything goes well at uadreams and that uadreams grows, continues to provide such a valuable service for its ladies.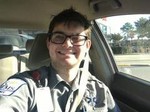 Lucas / USA
4 January 2021
Lucas: Not a question, but a thanks
As the subject line states, I just wanted to send a message saying thanks to the agency, translators, and other staff here. Prior to signing up, I was wanting to try and put myself out into the world of dating again, but after a difficult, mentally, and emotionally abusive relationship, I could not bring myself to even consider myself worthy of another person's affection or attention. Even after years of therapy to undo what my ex had done, it took (and sometimes takes) a lot to consider that I am worthy of loving someone and being loved back, and I was just about to give up when COVID first began spreading around the world.
After the pandemic was first declared, I decided one night while on a break at work, "well, why not?", and looked at different dating sites. I signed up here, after a few had been let downs, where I stumbled upon a lady's profile, and... I cannot imagine any part of life without her in it now.
Whenever I get the notification that I have a letter, sms, or other notification from her I can't help but smile and feel all happy and full of joy, once again. Hearing from her makes my day that much more enjoyable, brighter, and just overall better. I know that she has said she feels the same, and I wish I could see her face to receiving a letter from me.
I know that it is going to be a little while until I can see her in person (round trip tickets are expensive here), but it is going to be worth all the wait. I am going to end this ticket here before I go on longer than expected. I just want to express my gratitude towards those at the agency, and wish everyone at every branch a wonderful new year!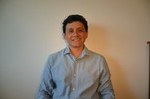 Alex / Switzerland
1 January 2021
trip to Ivano-Frankivsk
Alex: It was a nice experience in all aspects
It was a nice visit to town. The punctuality was respected and the restaurants sellected for our meetings were excellent. Overall it was a nice experience in all aspects. Maybe the flowers offered to my lady (only 3 red roses) could be an improvement for next time.
She is a very nice lady, very easy going and straightforward. I'll keep in touch with her looking into the next steps.
Sincerely,
Alex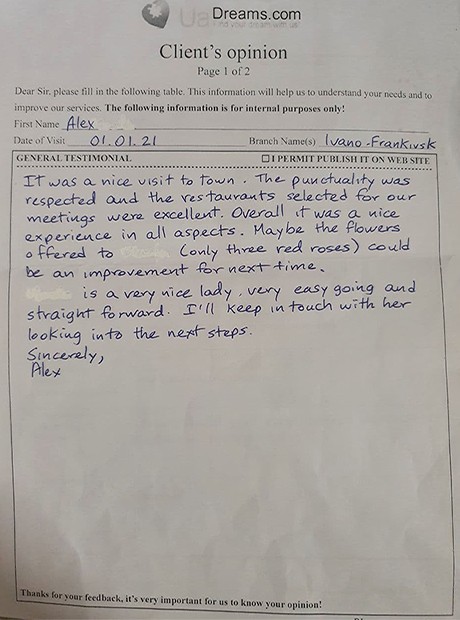 Karina, 35

Anastasia, 26

Marichka, 24

Ksenia, 24

Daria, 30

Alina, 29

Vika, 26

Anastasiya, 27

Marisha, 32

Tanya, 19

Katharina, 29

Asya, 24

Svitlana, 36

Svetlana, 33

Marina, 32

Anna, 20

Lilia, 32

Olichka, 26

Alina, 20

Ksenya, 22
More 900+ ladies
Support questions
Support: Good afternoon, Allan!
How can I help?
You: Goodmorning, Where to look russian women for american men