Video dating chat online
Free video dating chat online
Have you heard about UaDreams hot videochat? Have you ever tried it? Do you like it? Our video chat is consider to be the most popular instant messaging service. Do you know why?
The answer is very simple, with the help of our video chat males from all over the world meet Ukrainian ladies. They meet each other freely and communicate as much time as they wish. The chat gives the answer for the question if the communication is worth continuing and by the way it saves much money. You don't have to fly hundreds of miles and spend thousands dollars for the trip to Ukraine just to see the lady. When you come here you may not like the lady or the lady won't like you. And as a result you will spend much time and money just for nothing.
Video chat with women
We are happy to provide translations for you and for the lady, you won't feel any difficulties in the communication and will understand each other perfect.
For our members we have a great deal. If during one week you spend 1 hour or more in our hot live video dating chat with just one lady, we will be happy to give you one free photo credit. And your lady we suggest English lesson during 30 minutes, that doesn't mean that she will start the lesson at once because she will need to collect the minutes until she has 3 hours, then she will be able to start studying English. In future she will be able to speak with you in English and by the time you come here she will have some basic English knowledge to communicate and to understand each other better without the help of any interpreter. It sounds perfect, doesn't it?
Live woman chat
Sometimes our members ask us if it is still possible to use this service if they don't have a webcam. The answer is Yes! You will still see the lady in online video chat rooms, you will be able to write her the messages and to read her answers. You will see her gestures, smile, clothes and emotions but she won't see you. Of course, she will read your messages and you will be able to go on the communication. It is not a problem at all because you are welcome to send the lady your photos just for showing how you look like and what your appearance is.
Free video dating online
Our videodating online chat doesn't let any voice exchange. At first you may say that it is not fair and you don't hear the sweetest voice ever. But it can be a big advantage. Why? First of all, it will give you time to think about your answers, secondly, you will see your lady's manners, gestures and emotions while she is typing hers. But the biggest advantage is protection. It is a part of our Anti-scam policy when we protect our members and don't let exchange any personal information. Phone number, e-mail, home address and so on are forbidden to write and to share. It guarantees you and the lady safety and protects the members of our video dating chat.
Best dading platform
Our video dating chat is waiting for you and you are welcome to spend there as much time with your lady as possible. She will spend time with you and will make your life brighter, you will realize if it is the time to come here and to meet in person. Ukrainian ladies are ready to start the communication because they are looking for the relationships seriously, they don't play any games and they don't waste your or their time. Check the service right now and be happy in future.
Support questions
Support:Good morning, Marvin!
Any problems?
You:Hello, I would like to
Support:Here's what to ask:
This will help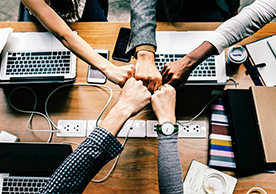 UaDreams's dating policy