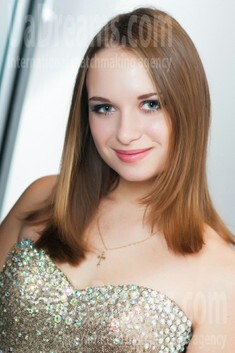 About my family
I was born in Poltava, where I grew up. In summer time I spend lots of time in Kanev (village in Poltava region), because my father from there originally. We like to gather there together with all family and have fun at the bank of the Dnipro river. We grab tents and some equipments for the good rest and make some delicious meals on the fire. From the childhood I spend lots of time outdoors thats why I like nature and time at the fresh air.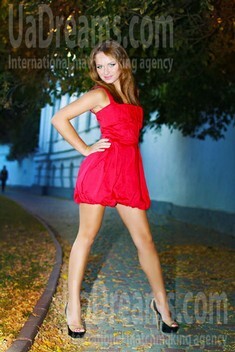 The type of man that I desire
I have some characteristics for my perfect man, but I don't think it so important. The biggest desire is to find some special chemistry between us that can bring us to the life full of happiness and delight. I value in a man such qualities like sincere, responsible, purposeful and good sense of humor =)
See her fascinating movements and charming smile...
Feel as if it was your first date with this lady — it is worth 1000 pictures!
Watch this video for FREE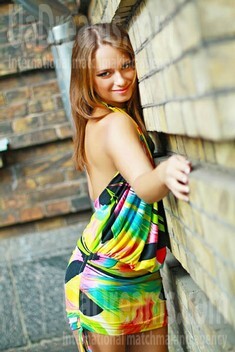 How would I describe myself
I'm open-minded person who like communicate with people. I always keep my promises. And try don't promise such things that won't be true and that I cannot say for sure. You can find serious and funny qualities in one person )) I hope you will open me for you ))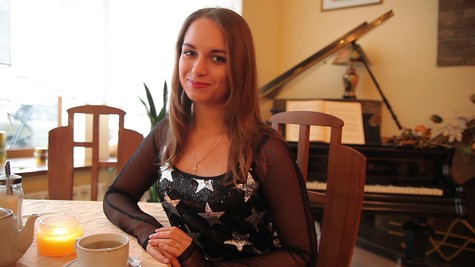 Get a much better idea of the lady's personality!
Discover her life and secrets no other men know :)
It's intriguing like finding an unknown world...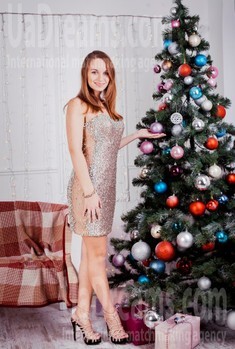 Domestic abilities
I do clean up and wash up the dish and while I'm doing that I like to listen the loud music ))) I like to keep my house cozy. That I can relax me at home.
Our personal opinion of this Lady
She is cheerful and honest person who live on full life.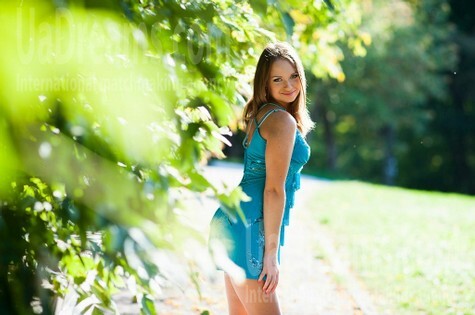 My future goals are
I wish to get a lot of things in that life, but I think all of them impossible without my lovely second half. I feel quite lonely now and know that only one special man can help me to fly, to feel the life. As many girls I dream about my own strong family, where the rights of man and woman are equal in anyway and both of us can be free in the thoughts and very open to each other. I need my friend and boyfriend in one person.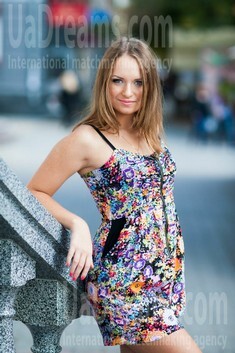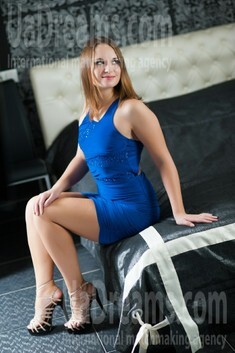 What I do in my leisure time?
My free time I usually like to spend active. I don't like to be bored, so I try to have fun as much as it's possible. I like my friends and like to spend time with them, discussing last news or just make some jokes. I like to visit caffes, dance at night club or play pool. In the summer time I like to spend time in the country house close to the river, make barbecue and just breath fresh air full of oxygen.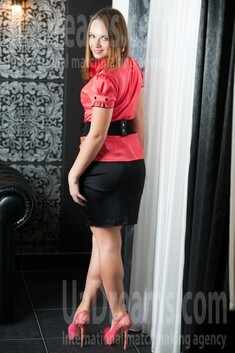 My typical day
I wake up for going in the University, where i spend a half of the day and then go back home to have some rest or do my housework, in the evening I meet my friends to exchange with new emotions or spend time in family circle.