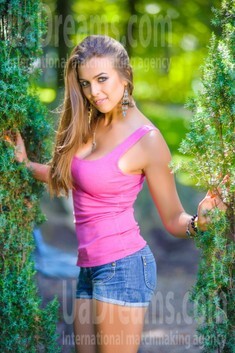 My future goals are
My biggest dream is to find my love - a good man with whom we could create happy and strong family together. :) I love kids. I am the aunt of two lovely kids-my niece and nephew. I help my sister to bring them up since their birth so I can tell for sure I am ready to have my own kids, I have experience already. I want to find the one and only man for the rest of my life. Family is the most preciaous gift God can give to people, we have to appreciate it.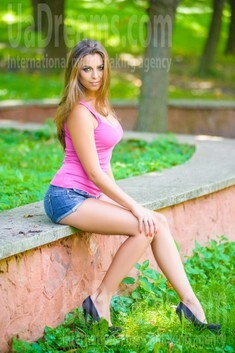 How would I describe myself
I am a nice and sweet girl. ;) I enjoy lots of things. I am a seamstress by profession. Unfortunately its hard to get work in this sphere now, that is why I work from home. My friends and my present's friends ask me to design some cloth for them. So time to time I keep myself busy with that. I am open minded, positive, caring and loving girl, looking for mutual love.
See her fascinating movements and charming smile...
Feel as if it was your first date with this lady — it is worth 1000 pictures!
Watch this video for FREE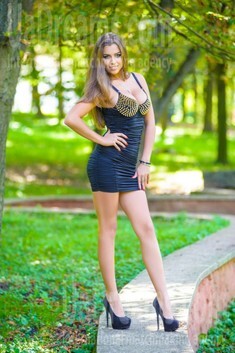 My typical day
Life in the village differs from the life in the city. We wake up very early,especially in summer and spring. During the day I am involved in various activities. I do everything about the house-cleaning, washing, cooking etc. I live together with my sister and her kids. Our parents live in the nearby house and often visit us. I like to watch movies and listen to music while doing household chores. My friends visit me often. In the evenings we usually go out. I often go to the city, it takes me just half an hour to get to the center of the city,sometimes it even takes longer to get from one part to the other in the city.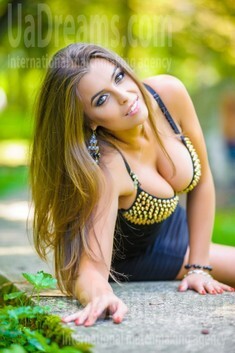 The type of man that I desire
I am looking for smart, good-hearted and sincere man with a sense of humor. As a man he has to protect me from dangers and I will give him my love and care instead. Its very important to me to feel loved and protected. I like when my man shows me that I am the only girl for him. Confidence is part of relation. I am a one- man woman and if I feel he is the one I will do everything to make him the happiest man on the planet and I will ensure him that he is the best man ever.
Domestic abilities
I do general things about the household: cleaning, cooking, washing dishes, doing laundry, ironing and so on. Since my sister became a mom, she is engaged into taking care of kids and she does have time to do house routine. I understand this and help her with everything I can. I also help her with kids if she need to go to the city or others.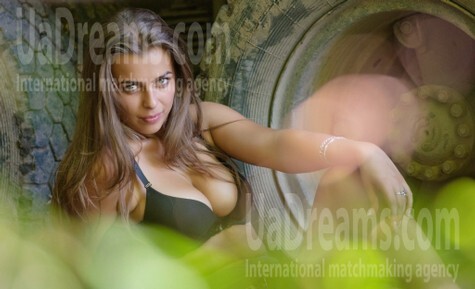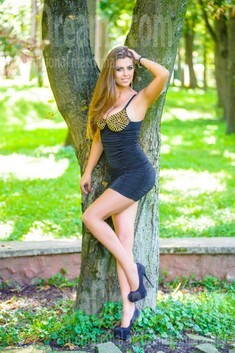 What I do in my leisure time?
I have a lot of hobbies and I enjoy spending time in different ways. Everything new is very interesting to me. I like to be surrounded by my friends. We watch movies, visit various places, have fun in general. :) I would like to spend my leisure time with beloved person, that's why I am here! I have very romantic personality and I like to give my warmth and love to the one who appreciates it. My family mean a lot to me,we are all very friendly and support each other in everything. We often spend warm days out. As far as we live in the village in our own house we can have picnics even each day in summer. That's just great!
Our personal opinion of this Lady
Lady is very energetic and friendly. Her beauty is shining! :)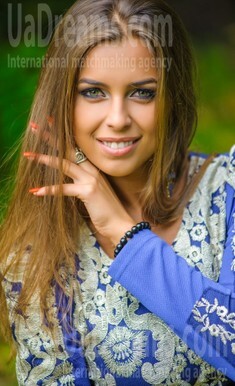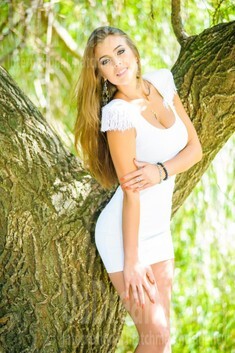 About my family
I have very good and friendly family. Since the very childhood my parents taught me to be a good person and gave me a great example of what real family has to be like! I have lots of relatives who live in different part of the world but when it come to holidays we all gather together, as that's great to have such a big family. I am very close with my sister ,she is only 3 years older then me, we have always been close,since my childhood.