Ledige Russische Frauen. Wie man die beste Frau wählen kann?
Wir alle wollen einen Lebenspartner haben. Wir brauchen jemanden, um zu lieben und für den zu sorgen, wir wollen auch geliebt werden und dieser Person zu vertrauen. Wollen Sie so eine Person im Ausland zu finden, und besonders in Russland? Wahrscheinlich haben sie gehört, dass ledige Russische Frauen fürsorglicher und mehr familienorientiert sind, als die Frauen aus anderen Ländern.
Also, was sollen Sie über ledige Russischen Frauen und ihre Charakterzüge wissen, um eine wirklich würdige Russische Frau kennenzulernen?
Also read our tips on how to marry a Russian girl.
Familientraditionen von ledigen russischen Frauen
Laut der Tradition hat jede ledige Russische Frau einen Priorität, eine feste Familie mit einem anständigen und treuen Mann zu gründen. Erstens ist eine Russische Frau gewöhnlich als Hausfrau und Mutter von Kindern betrachtet. Sie kann arbeiten und erfolgreich in ihrer Karriere sein, aber stellt sie ihre Familie auf der ersten Platz vor der Karriere. Allerdings kann man auch eine Karrieristin treffen. Also vor allem, wenn Sie sich mit den russischen Ledigen kommunizieren, fragen Sie sie über ihre Ansicht über Familie und Arbeit, dann machen Sie die Wahl viel schneller.
Die erste Regel lautet so: Sprechen Sie viel über ihren Alltag und Familientraditionen. Sie wird Ihnen schnell über alle Hausarbeit erzählen, die sie zu tun mag und wie viel Zeit sie bei der Arbeit verbringt. Wir sind sicher, dass Sie beeindruckt werden, wie das alles die ledige Frau erledigen kann. Sie wird Ihnen viel über ihre Familientraditionen erzählen. Ffolgende Fragen sind sehr wichtig. Ob sie ihre Familientraditionen verehrt? Ob sie höflich und respektvoll zu ihren Familiengliedern ist? Kommunizieren Sie sich viel! Ihre Antworten werden Ihnen viel Interessantes zeigen, und sie verstehen ihre Gewohnheiten und ihren Charakter viel besser. Wenn Sie diesen Ratschlag folgen, machen Sie sogar die ersten Schritte von Ihrem online Treffen mit russischer ledigen Frau erfolgreich.
Außerdem empfehlen wir Ihnen, sich Videos von Russischen Frauen auf unserer Webseite anzusehen.
Testimonials
Gregory:
It could not have EVER Happened without all of you!
I wanted to send you a written testimonial about my visit to see my lady in Cherkassy))) I will also upload some pictures of the two of us and I wish for my lady to also review this letter and pics to share. Alona who is just wonderful I wish to help also review the letter with my lady etc.
Thank you SO SO SO Very much UADREAMS and ALL who have helped me along this Journey... It could not have EVER Happened without all of you!!!
Read more great testimonials
Top 4 things to attract Russian and Ukrainian women
Following these simple pieces of advice will help you to attract a lady from Russia and Ukraine. It won't be difficult to do, just try.
1. A great photo.
You need to put a tip-top photo and, please, find the great one. The first thing that the girl sees is a photo. Just you on the photo, make sure that the photo is of good quality and shows you from the best side.
2. Sense of humor
Women appreciate men, who can make communication interesting and vivid. Be witty, tell jokes and try to make communication pleasant.
3. Be honest.
Don't pretend, be yourself and you'll impress the woman. Ladies feel when the man is sincere and open.
4. Right letters.
Make your letters interesting and exciting. Let them talk instead of you and show your inner world. Don't be shy to write first and to ask questions.
UaDreams helps to find Russian and Ukrainian women
We suggest:
Strong Anti-Scam policy
We protect our members and make communication on the website safe. We check the ladies' documents and matrimony status. Our agency has really strict rules and we protect our members making communication safe and pleasant.
User-friendly search function
UaDreams provides convenient search and you will be able to choose the ladies of your dream. It's very convenient because you don't need to check thousands of profiles, you'll see only the ones according to your wish.
Helpful support team
If there are any questions or you need help, you are welcome to contact our support team. We are always ready to help and to answer all your questions.
Services for men and women
There are a lot of possibilities both for men and women to communicate. Have a look and choose the ones you like.
Last Updated: 2021/02/24
Dating mit ledigen russischen Frauen: 4 Hauptarten des Charakters
Es gibt vier Type von ledigen russischen Frauen, die Sie auf verschiedenen Webseiten treffen können. Also, fangen wir an:
1. Sie treffen eine ledige russische "naive Frau"
Sie mag nicht, ihre formalen Bilder zu zeigen und obligatorische Information in ihrem Profil auf der Dating Seite für russische ledigen Frauen anzugeben. Stattdessen beschreibt sie ihr Leben in lustigen und tief persönlichen Antworten. Sie können einen guten Eindruck über ihr Leben machen, wenn Sie ihre Bilder sehen, weil sie nicht nur ihre Schönheit Ihnen zu zeigen versucht, doch will sie zeigen, dass ihr Leben interessant ist. Solche ledigen Frauen aus Russland suchen nach den engen und warmen Beziehungen. Sie sind natürlich und empfindlich.
2. Sie treffen eine ledige "ehrgeizige Frau"
Ihr Bild wird Ihnen den Umschlag des modernen Zeitschrift erinnern. Im Fragenbogen beschreibt sie ihre Ansprüchen und Ziele. Wahrscheinlich hat sie schön etwas in ihrem Leben erreicht. Diese Art von ledigen russischen Frauen ist ein schöner Compagnon um auszugehen. Diese Frauen sind aktiv und oft treiben Sport. Sie suchen nach den ehrgeizigen, erfolgreichen und aktiven Männern.
3. Sie haben die Kommunikation mit einer ledigen russischen "zuverlässigen Frau"
Stabilität und Zuverlässigkeit sind ihre Hauptzüge und Ziele. Bilder von diesen Frauen sind nicht zu kreativ oder ungewöhnlich. Sie können sogar ein wenig gezwungen aussehen. Doch haben sie einen starken Wunsch sich sicher zu fühlen. Im Familienleben sind sie rationell und sparsam. Sie sind die treuen Frauen und die guten Mutter. Sie verlangen nicht viel von den Männern. Sie sind ziemlich beigeschlossen zu ihrer Familie und ihrem Mann. Eine schöne Art von ledigen Russischen Frauen für die Ehe.
4. Vorteile und Nachteile von einer ledigen "kreativen Frau "
4. Vorteile und Nachteile von einer ledigen "kreativen Frau " Sie sieht ungewöhnlich und versucht vornehm zu sein. Sie mag die Aufmerksamkeit von den Menschen an sich lenken. Die Bilder von diesen ledigen russischen Bräuten sind auf der schönen Landschaft von Blumen gemacht, oft kooperiert mit der Hilfe von Computer Graphik. Im Fragenbogen schreiben sie romantischen oder philosophischen Dingen, sie suchen nach der Aufmerksamkeit oder Bewunderung. Sogar die Fragen von der Ehe und Familie sind von ihr erreicht auf der ungewöhnlichen Weise. Sie denken immer daran, wie ihren Mann begeistert zu tun, so eine Russische ledige Frau wird die ganze Zeit daran zu denken, wie sie zu überraschen. Wenn sie auch eine kreative Person sind, und bereit sind ihr die Aufmerksamkeit zu geben und die Schätzung, die sie braucht, ist sie dann Ihre Art.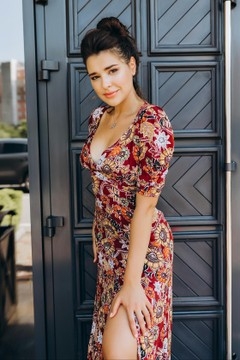 Vladyslava 9687
Lesia 9355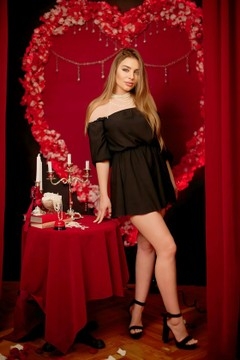 Dana 8658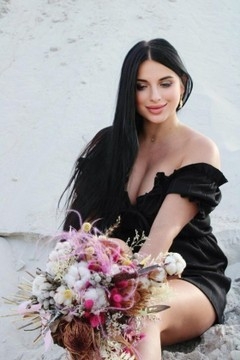 Anna 7330
Alina 9499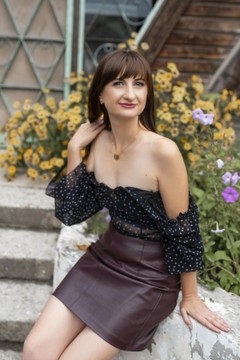 Natali 9770
Julia 8779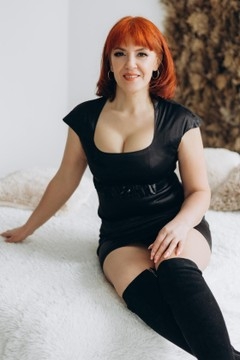 Iryna 3598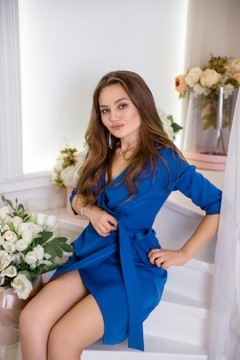 Natali 9271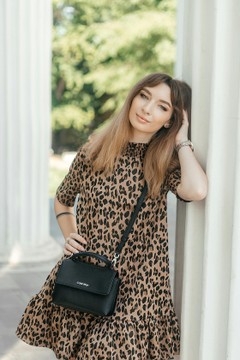 Anna 9590
Madina 1632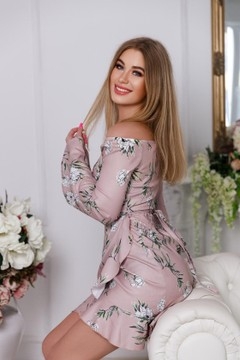 Kristina 9286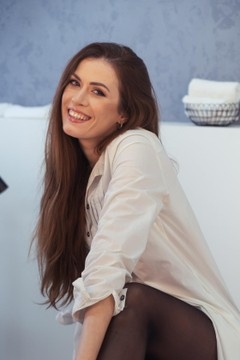 Rita 9333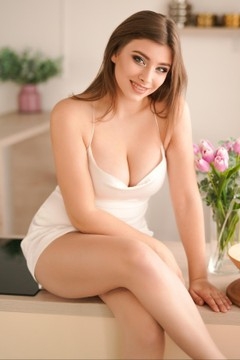 Mariia 9321
Natalia 7219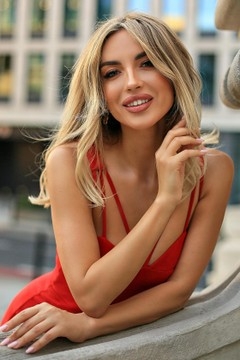 Alina 9143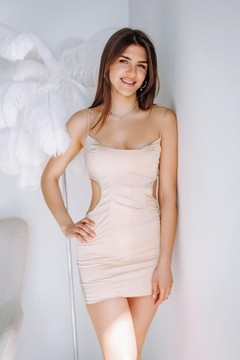 Tanusha 8456
Elena 9677
Anna 9158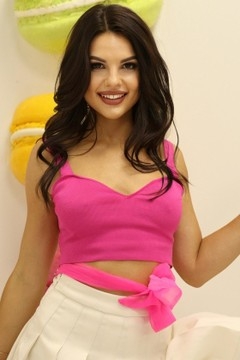 Marie 8233
Support questions
Support: Good evening, Christian!
Any problems?
You: Goodafternoon, I would like to message stay warm ukrainian girls