Samotne Rosjanki. Jak wybrać Tą Jedyną?
My wszyscy chcemy mieć partnera na życie. Potrzebujemy miłości i opieki, chcemy kochać i obdarzać kochaną osobę zaufaniem. Czy chcesz znaleźć taką osobę za granicą, w Rosji? Może słyszałeś, że samotne Rosjanki są bardziej opiekuńcze, niż kobiety z innych krajów, i mają poważne zamiary?
Więc co musisz wiedzieć o samotnych Rosjankach oraz ich charakterach, żeby spotkać naprawdę wartościową kobietę z Rosji?
Also read our tips on how to marry a Russian girl.
Tradycje rodzinne samotnych Rosjanek
Zgodnie z tradycją, pryorytetem życiowym każdej samotnej Rosjanki jest założenie rodziny z przyzwoitym i wiernym mężczyzną. Przede wszystkim, te kobiety są dobrymi gospodyniami i matkami. Rosjanka może pracować i mieć skuteczną karierę, ale zawsze postawi rodzinę na pierwsze miejsce. Niemniej jednak, możesz również spotkać karierowicze. Dlatego przy nawiązaniu pierwszej znajomości z samotnej Rosjanką zapytaj ją o jej stosunku do rodziny i pracy, tak będzie Ci łatwiej zrobić wybór.
Pierwsza zasada jest taka: dużo rozmawiajcie o jej życiu codziennym i tradycjach rodzinnych. Szybko opowie Ci o wszystkiej pracy domowej, jaką chętnie robi i ile czasu spędza w pracy. Następne pytania są bardzo ważne. Czy szanuje swoje tradycje rodzinne? Czy jest uprzejma w stosunku do członków swojej rodziny? Rozmawiajcie dużo! Jej odpowiedzi pomogą Ci zrozumieć dużo o jej przyzwyczajeniach i charakterze. Jeśli będziesz stosować się do tych porad, twoje randki online z Rosjankami będą skuteczne.
Polecamy także do oglądania prezentacje Rosjanek w postaci krótkich filmików z naszej strony internetowej.
Testimonials
Gregory:
It could not have EVER Happened without all of you!
I wanted to send you a written testimonial about my visit to see my lady in Cherkassy))) I will also upload some pictures of the two of us and I wish for my lady to also review this letter and pics to share. Alona who is just wonderful I wish to help also review the letter with my lady etc.
Thank you SO SO SO Very much UADREAMS and ALL who have helped me along this Journey... It could not have EVER Happened without all of you!!!
Read more great testimonials
Top 4 things to attract Russian and Ukrainian women
Following these simple pieces of advice will help you to attract a lady from Russia and Ukraine. It won't be difficult to do, just try.
1. A great photo.
You need to put a tip-top photo and, please, find the great one. The first thing that the girl sees is a photo. Just you on the photo, make sure that the photo is of good quality and shows you from the best side.
2. Sense of humor
Women appreciate men, who can make communication interesting and vivid. Be witty, tell jokes and try to make communication pleasant.
3. Be honest.
Don't pretend, be yourself and you'll impress the woman. Ladies feel when the man is sincere and open.
4. Right letters.
Make your letters interesting and exciting. Let them talk instead of you and show your inner world. Don't be shy to write first and to ask questions.
UaDreams helps to find Russian and Ukrainian women
We suggest:
Strong Anti-Scam policy
We protect our members and make communication on the website safe. We check the ladies' documents and matrimony status. Our agency has really strict rules and we protect our members making communication safe and pleasant.
User-friendly search function
UaDreams provides convenient search and you will be able to choose the ladies of your dream. It's very convenient because you don't need to check thousands of profiles, you'll see only the ones according to your wish.
Helpful support team
If there are any questions or you need help, you are welcome to contact our support team. We are always ready to help and to answer all your questions.
Services for men and women
There are a lot of possibilities both for men and women to communicate. Have a look and choose the ones you like.
Last Updated: 2021/02/24
Znajomości i randki z samotnymi Rosjankami: 4 głównych typy osobowości
Są 4 typy charakterów samotnych dziewczyn z Rosji, jakie możesz spotkać na różnych portalach randkowych:
1. Randki z samotną «naiwną dziewczyną»
Nie lubią dzielić się formalnymi zdjęciami oraz uzupełniać obowiązkowe kolumny w profilach na Rosyjskich portalach randkowych. Zamiast tego opisują swoje życie w zabawny i glęboko prywatny sposób. Możesz odnieść dobre wrażenie o zdjęciach dziewczyny, bo ona nie pragnie zwrócić uwagę Ci tylko jej piękno, tylko pokazać, że jej życie jest ciekawe. Takie samotne kobiety z Rosji szukają ciepłych i bliskich stosunków. Sa ciepłe, czułe, zadbane i naturalnie się zachowują.
2. Randki online z samotną «ambitną dziewczyną»
Jej zdjęcie będzie przypominało Ci okładkę w magazynie poświęconym modzie. W profilu opisuje swoje cele i pragnienia. Całkiem możliwie, że już coś osiągnęłam w swoim życiu. Takie samotne Rosjanki są cudownym towarzystwem do wyjścia na imprezę. Te dziewczyny są aktywne i często uprawiają sport. Szukają ambitnych i aktywnych mężczyzn, osób sukcesu.
3. Znajomość z samotną «rzetelną dziewczyną»
Stabilność jest jej główną cechą i celem. Zdjęcia takich dziewczyn nie są zbyt kreatywne albo oryginalne. Dziewczyny mogą wydawać się nawet trochę ograniczonymi, ale mają duże pragnienie czuć się bezpiecznie. W rodzinie zachowują się rozsądnie, są oszczędne. Są dobrymi żonami i matkami. Nie wymagają za dużo od mężczyzn. Są dość mocno przywiązane do swojej rodziny i męża. Wspaniały typ samotnej dziewczyny z Rosji z punktu widzenia małżeństwa.
4. Wady i zalety samotnych «kreatywnych» rosyjskich dziewczyn
Wygląda nadzwyczajnie i stara się być wyróźnioną. Bardzo lubi przyciągać uwagę ludzi. Zdjęcia takich niewiast z Rosji są zrobione w tle pięknej przyrody albo kwiatów, często są dopracowane za pomocą grafiki komputerowej. W profilu piszą romantycznie albo filozoficznie, szukają uwagi i podziwu. Nawet do pytań ślubu i rodziny mają niezwykle kreatywne podejście. Taka dziewczyna cały czas myśli, jak sprawić, żeby jej mąż poczuł się wyjątkowo. Jeśli jesteś człowiekem kreatywnym i jesteś gotowy udzielać jej uwagę i przyjąć jej portzeby, jest napewno Twoim typem charakteru.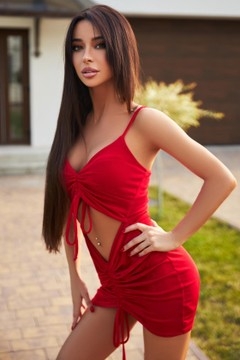 Ira 8316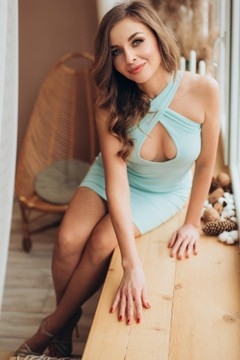 Iren 9104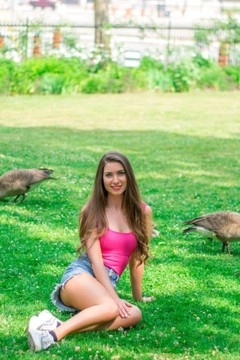 Anna 2677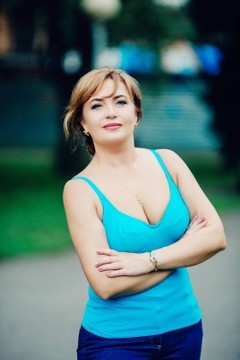 Galya 4221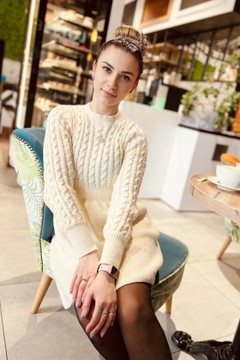 Yana 3625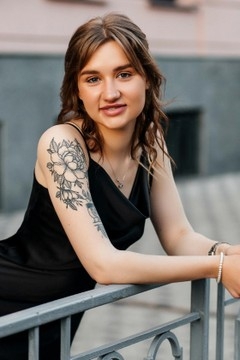 Karina 9572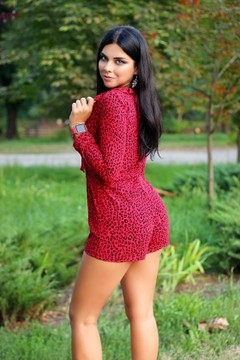 Tina 1744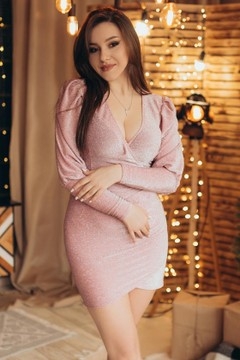 Yuliya 9392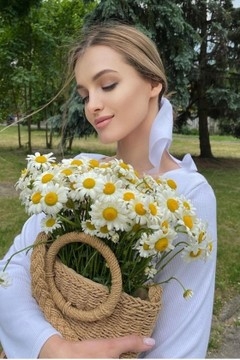 Diana 8986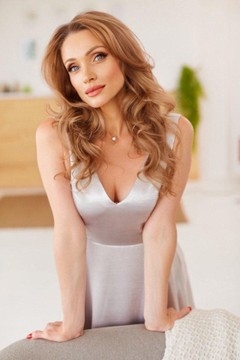 Tami 8919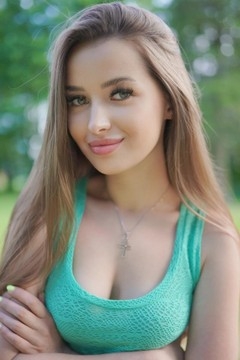 Olya 9554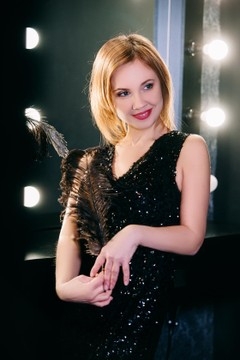 Olenka 7199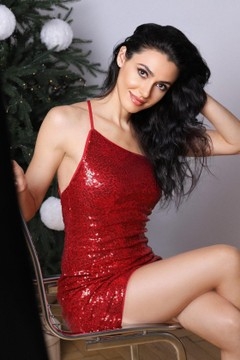 Veta 3583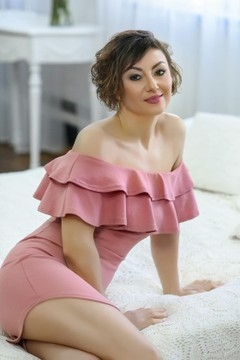 Nadia 9424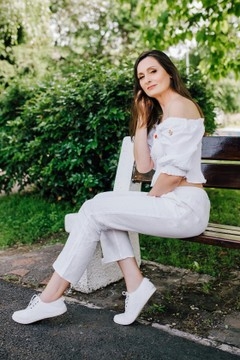 Tanya 8642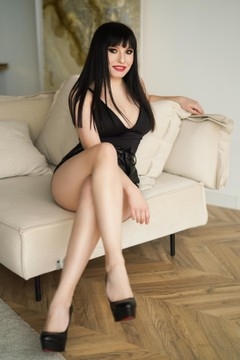 Tanya 3614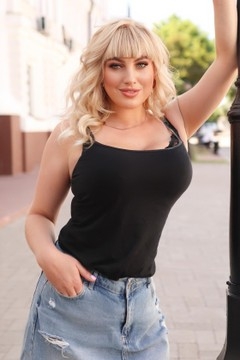 Tanya 9553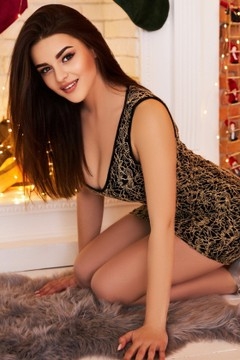 Masha 9380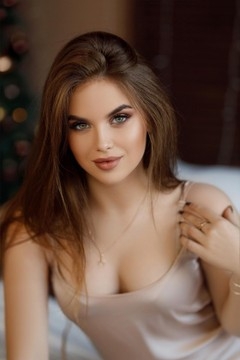 Maryana 3550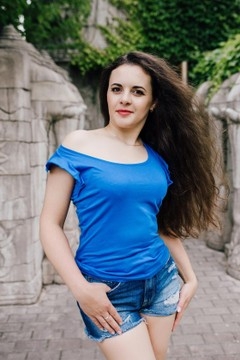 Tanya 9161
Support questions
Support: Hello, Glenn!
Help is needed?
You: Hello, Tell me where to find single girls photo