Meet the best Ukrainian mail order brides!
Are you single at heart, but women from your country disappoint you? A mail order bride from Ukraine! You probably get asked from time to time: "Why are you single?"... it is a sort of annoying question, isn't it? And you finally want to be happy... It means that it is high time to become a member of UaDreams and find the best wife in the world!
Is it safe to date with UaDreams?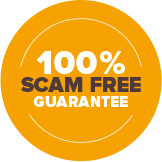 UaDreams offers you to meet about 1000 beautiful women from Ukraine. Mail order brides introduced by this agency are personally interviewed and their documents are checked. So you can be sure that each lady on the site is not married and wants to find her second half. If the employees of the agency have any doubts about the lady's intentions, they never register this lady. It is a part of a huge anti-scam programm that ensures safety of all members of the agency.
Besides UaDreams prohibits women to ask men for money and to take money from men. If such a case happens, the lady is immediately excluded from the agency and her profile is deleted. Safety is the main goal of UaDreams, because it is a reliable mail order brides service that exists on the dating market for more than 10 years.
Why is UaDreams a paid service?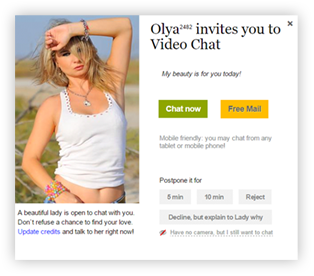 Ukrainian ladies are caring and marriage-minded, but often they don't speak English fluently. In order to make your communication really convenient, professional translators translate all your correspondence on the highest level.
Paying $6.99, you get two translated e-mails: the first one is your e-mail to the lady and the second one is the return e-mail from your lady to you. It is really convenient, you will feel no language barrier!
You can invite any lady to video chat to see her live. Don't worry, your chats will be translated as well!
By the way, scammers usually appear on free dating sites where nobody interviews them or checks their documents. In such a way they hope to find as many potential victims as possible. That's why when buy Ukrainian wife on UaDreams you pay not only for services and translations, but also for your security.
Visit your mail order bride in Ukraine
You can meet your beloved lady in any of 14 cities where the UaDreams branches are situated.
You will enjoy everything starting from your trip preparation. We will book your air tickets and a hotel room for you, organize your transfer and shedule all your dates with ladies. You will have a personal assistant who will be both your interpreter and guide. Our members who have already made a journey to Ukraine with our help are really satisfied, just read their testimonials.
How to start meeting girls on UaDreams?
Go to the Gallery of ladies and choose any lady you like. Enjoy watching her photos and videos and write an e-mail to her! Would you like to see her live? One look is worth 1000 words! Invite the lady to video chat and enjoy her warm smile and movements.
You will never feel lonely! Give yourself a chance to enter the world of communication with the most beautiful mail order brides from Ukraine!